Resources
We have multiple partnerships as well as many life-saving resources listed below for anyone struggling with suspected CTE symptoms.
BU/BMC Memory & Aging Clinic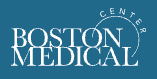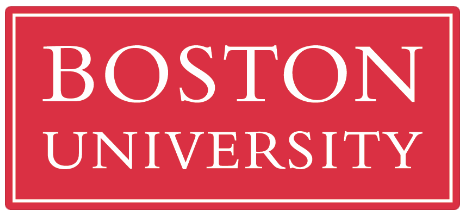 The BU/BMC MAC specializes in the evaluation, diagnosis, and treatment of various thinking and memory disorders, such as Alzheimer's disease (AD), and chronic traumatic encephalopathy (CTE), and other forms of dementia. As part of this multidisciplinary clinic, comprehensive neurological and neuropsychological diagnostic evaluations are performed to provide timely and accurate diagnoses and personalized treatment plans. Ongoing monitoring and care are provided based on the individual needs of each patient. The MAC is an affiliate of the BU ADRC and BU Chronic Traumatic Encephalopathy (CTE) Center. The MAC closely integrates patient care and research, providing patients and family members with the opportunity to participate in an array of research studies.
Learn More
---
Concussion Legacy Foundation HelpLine

The Concussion Legacy Foundation (CLF) HelpLine is an online service designed to support those living with the symptoms of a concussion, post-concussion syndrome, or suspected CTE. They offer medical provider recommendations, online resources, and peer-support opportunities to patients and caregivers.
Learn More
---
988 Suicide & Crisis Lifeline (988 or 1-800-273-TALK[8255])
The 988 Suicide & Crisis Lifeline is a national network of local crisis centers that provides free and confidential emotional support to people in suicidal crisis or emotional distress 24 hours a day, 7 days a week in the United States. They're committed to improving crisis services and advancing suicide prevention by empowering individuals, advancing professional best practices, and building awareness. You can call either 988 or 1-800-273-TALK (8255).
Learn More
---
NFL Life Line (800-506-0078)

Individuals in the NFL community can simply call 800-506-0078 or chat online to be connected with a counselor. These caring professionals are trained to understand the specific issues that may arise during or after a professional career in football, as well as a variety of general problems that can affect anyone. No confidential information about individual calls or callers is shared with the NFL, teams, or any other organization. The NFL Life Line is managed by a team of leading experts in crisis counseling and health communications: The Jed Foundation, and the Education Development Center. Other contributing collaborators are the Substance Abuse and Mental Health Services Administration (SAMHSA) and the National Action Alliance for Suicide Prevention.
Learn More
---
Alzheimer's Association Helpline (800-272-3900)
The Alzheimer's Association 24/7 Helpline is available around the clock, 365 days a year to help people living with Alzheimer's disease and/or dementia. Call 800-272-3900 to:
Speak confidentially with master's-level care consultants for decision-making support, crisis assistance, and education on issues families face every day.
Learn about the symptoms of Alzheimer's disease and other dementias.
Find out about local programs and services.
Get general information about legal, financial and care decisions, as well as the Alzheimer's Association treatment options.
Learn More
---
Substance Abuse and Mental Health Services Administration National Helpline (1-800-662-HELP[4357])
SAMHSA's National Helpline is a free, confidential, 24/7, 365-day-a-year treatment referral and information service (in English and Spanish) for individuals and families facing mental and/or substance use disorders. They also have an online treatment locator that can help you find a treatment center in your area. If you aren't insured, they can also refer you to state-funded treatment programs free of charge. Call 1-800-662-HELP(4357) for more information.
Online Treatment Locator
Learn More
---
National Alliance on Mental Illness HelpLine (1-800-950-NAMI[6264])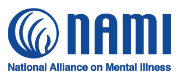 The NAMI HelpLine is a free, nationwide peer-support service providing information, resource referrals and support to people living with a mental health condition, their family members and caregivers, mental health providers and the public. This helpline is open from 10am-10pm, Monday through Friday. You can call or chat with them by calling 1-800-950-NAMI(6264) or texting 62640 to make contact. 
Learn More
---
The Veterans Crisis Line (988 ext. 1 or 1-800-273-TALK[8255] ext. 1)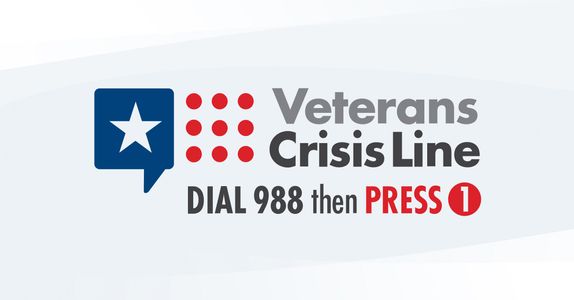 The Veterans Crisis Line serves Veterans, service members, National Guard and Reserve members, and those who support them. They connect callers with people qualified to support veterans 24/7, 365 days a year. Dial 988 and press 1 to make contact.
Learn More
---
Centers for Disease Control and Prevention 'HEADS UP' Campaign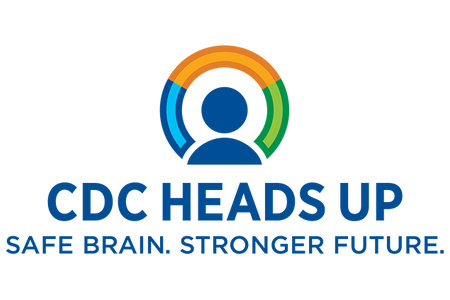 HEADS UP is a brain injury awareness campaign that provides videos, concussion training courses for parents and coaches, and other educational materials. 'HEADS UP' is an education tool to help keep children and teens healthy and safe by teaching adults how to recognize, respond and minimize the risk of concussion and other serious brain injuries. Click the button below to be directed to their educational database.
Learn More
---
Brain Injury Association of America
The Brain Injury Association of America has a resource database full of helpful articles with topics ranging from caregiving, to lifestyle changes, to new research on TBI recovery. Many states also have local chapters. View, stream, and download brain injury resources, videos, awareness materials, and more at the link below.
Learn More
---
Academy of Cognitive and Behavioral Therapies
The Academy of Cognitive and Behavioral Therapies has a database to find a certified cognitive behavioral therapist (CBT) in your area. All of the cognitive therapists listed on their website have demonstrated that they are competent, qualified cognitive therapists. Fill out the form at the link below and they will contact you.
Learn More
---
Mac Parkman Foundation
The Mac Parkman Foundation for Adolescent Concussive Trauma was created to honor Mac Parkman who took his life after struggling with mental illness because of extensive exposure to concussive and subconcussive trauma from sports activities. The Mac Parkman Foundation serves to provide a centralized community of trust for parents, coaches, athletic trainers, and athletes to learn about the risks of subconcussive and concussive related trauma for youth.
Learn More
---
Patrick Risha CTE Awareness Foundation

The Patrick Risha CTE Awareness Foundation honors Patrick Risha who was diagnosed with CTE after taking his own life. Patrick played football for many years and the foundation aims to provide information to parents about head trauma and the dangers of sports.
Learn More
---
Dave Duerson Athletic Safety Fund, Inc.

David Duerson is a two-time Super Bowl Champion who played in the NFL for 11 years and was diagnosed with CTE after taking his own life. The Dave Duerson Athletic Safety Fund was started by his brother, Michael Timothy Duerson, to educate students on concussion awareness and detection and to provide neurocognitive testing.
Learn More
---
PINK Concussions

PINK Concussions aims to provide "pre-injury education and post-injury medical care" for women and girls suffering from brain injuries. The organization aims to implement gender-specific methods of identifying, treating, and supporting women and girls with brain injuries.
Learn More
---
CTE Talk Podcast

The CTE Talk Podcast aims to shed light on and raise awareness of CTE. It is hosted by Trisha Bell (whose husband is a former NFL player) and Georgia Young (a PhD student studying the experiences of CTE patients and caregivers).
Learn More
---
RehabSpot is a network of rehabilitation providers for anyone struggling with addiction including but not limited to alcohol, opiates, and stimulants. They can connect you with a care provider, help you find support, and help finance these services. To learn more go to www.rehabspot.com or click on the button below.
Website
---
RetireGuide is a health and wealth website dedicated to providing accurate information and research on a variety of retirement topics. Medicare covers several services related to Alzheimer's disease and RetireGuide has published an easy-to-understand guide about Medicare and Alzheimer's disease. This free resource provides information about typical coverage throughout each stage of the disease.
Website
---
If you would like to be added to our resource list, please contact the BU CTE Center marketing team, Amanda Cabral (avcabral@bu.edu) and Cassie Ferreira (ceferr@bu.edu).