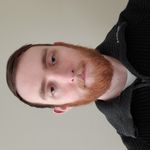 Excellence in Graduate Studies Award Winner and MSCS Alum Trevor Michelson Uses Data Analysis Skills From BU MET to Improve Veterans Affairs Health Services
Trevor Ryan Michelson
Computer Scientist, Veterans Affairs, Boston Healthcare System
Master of Science in Computer Science, Concentration in Data Analytics (MET'21)
What do you find most fascinating about the discipline of computer science? Do you have a particular focus within the broader field?
It doesn't take long for a person in the computer science discipline to become engulfed in some article, academic study, or research paper that provides a new perspective or possibility that builds on or alters all their experience and work up to that point. As I progress with my education and career, I continue to learn something new every day, which has made the discipline exciting as it rarely gets stale. I am currently starting a new position with Veterans Affairs in Boston, and this opportunity has allowed me to focus on the areas of machine learning, database management, and biostatistics, all of which are part of the greater computer science field.
Did you always intend on going back to school, or did the need arise at a particular moment?
I always had the drive to continue my education after undergrad, and continued to learn as much as I could. Originally, I wanted to pursue a graduate degree in mathematics, but given the growing need for computer science expertise, the MET program was the most appealing. It was also nice to continue my education at BU, where I earned my undergraduate degree as well (CAS'15).
Congratulations on your high achievement in the Master of Science in Computer Science (MSCS) program and your Award for Excellence in your studies! Looking back, what do you consider to be the main ingredients of your success?
Thanks for the kind words! One main ingredient I brought to the table was my work ethic. While balancing a job and a few courses per semester was certainly a challenge, the work ethic I developed to manage, prioritize, and focus on tasks was key to making sure I didn't fall behind on either my work or studies. Though my personal life did have to take a back seat now and again!
Another huge part of my success is thanks to some of the professors I had at MET College. I've had the great pleasure of being taught by and working with many BU faculty in both my undergrad and graduate careers. MET College provided me genuinely compassionate and hardworking professors who took an active role in my development as a student and beyond.
How were you able to successfully balance your studies with your commitments outside the classroom?
It was certainly a challenge to handle a full-time job and my course work. As I said earlier, I needed to learn to prioritize assignments, projects, and studies around my work engagements to make sure I was successful in what mattered most to me. There were times I had to sacrifice parts of my personal life to get things done, but it was worth it to continue building on the success I've had since starting at BU. Adding to that challenge were the unique circumstances of COVID-19, where both my schooling and work became fully remote without much warning. Thankfully, BU developed a plan that made the transition from classroom to remote learning pain-free and easy.
Was your success in the program driven by a particular outcome—such as professional advancement, educational achievement, personal satisfaction, or something else?
I'd say all of the above. Analyzing the landscape of both the mathematics and computer science fields made it clear that an advanced degree was necessary to compete in the ever-growing and competitive workforce. However, I can't say that motivation is the only thing that led me to this outcome. The days get rather long when working full time and going to school part time, so being committed to both can be stressful some days. My personal drive to prove I could not only complete a master's degree but get the most out of the program helped deliver me from stress and fueled my success today.
Is there a particular course or project that enhanced your experience in the MSCS program?
The most rewarding course/project I ever had was Software Engineering (MET CS 673) with Ronald Czik. This course included a semester-long project where we divided into small groups to develop a web-based application of our own design. In the classroom, our primary focus was on learning best Agile development practices, which we then integrated into the project. Providing software deliverables on schedule, prioritizing tasks among team members, and working on code both independently and side by side was just a fraction of what was expected. Both the course and the project gave me a true sense of what to expect in the field of computer science, and provided an important lesson: that when part of a group, you're not going to know everything, and getting help from others is crucial to get you through challenging tasks.
How do you plan to apply the skills and competencies you gained during your studies moving forward? What is next in store for you?
As of May, I started a new position with Veterans Affairs (VA) in Boston, MA, as a computer scientist. Here, I will be working with doctors, statisticians, and other computer scientists to help advance research, data science, and other VA projects that improve healthcare for veterans and others. My studies at BU MET prepared me to apply my skills in various programming languages, statistical analysis tools, and database management to this exciting new career ahead of me.
You were recognized by faculty and peers for your hard work and dedication to the MSCS program. What "words of advice" or encouragement have served as a guiding principle, or simply inspiration, for you?
Focus on the best that you can do. Whether that's tackling homework in school, laboring on a project for work, or playing a recreational sport, just focus on doing your best. Too often we compare ourselves to those around us to gauge our relative success. If you spend too much time on that, you might end up doubting whether you should be doing anything at all. Just focus on the task at hand, make use of all the resources at your disposal, and end the day confident you did your best. That's all we can do and that's all anyone can ask of you.
Is there anything else you would like to share with the MET Community?
I'd again like to thank all the faculty at Metropolitan College for their consistent effort during my graduate career. It goes without saying that no student there can do it without them. I'd really like to take a moment to thank Dr. Suresh Kalathur, who gave me the opportunity to be a teaching assistant for his Data Science with Python (MET CS 677) course during the final semester of my MET career. The position helped teach me skills on how to communicate effectively with others trying to learn advanced data science methods. Professor Kalathur also provided great guidance that helped build on the foundations of my studies, and his recommendation helped me find my spot with Veterans Affairs in Boston.