BU CS invites applications for new faculty members!
To apply:
Lecturer position (review to begin 3/1/23 and continue on a rolling basis): https://academicjobsonline.org/ajo/jobs/24007
Assistant Professor position (review to begin on 12/2/22 and continue on a rolling basis): https://academicjobsonline.org/ajo/jobs/19503  Note that the review and screening of applicants will start immediately after December 2, so it is important that candidates make sure that their letters of recommendation are received by that date.
Also, the AI Cluster Hire Initiative (review to begin on 11/1/22 and continue on a rolling basis): https://academicjobsonline.org/ajo/jobs/22966 
Boston University Computer Science has the following openings:
Two tenure-track assistant professorships beginning July 1, 2023. Strong applicants in all areas of computer science are encouraged to apply, particularly in theory of computation, algorithms, and systems. Applicants working on foundational, methodological, or use-inspired AI research are encouraged to apply to the AI cluster hire initiative.
The AI cluster initiative has several faculty positions at the associate (tenured) and assistant (tenure-track) levels as part of a 3-year hiring initiative in AI, coordinated by the Faculty of Computing and Data Sciences (CDS) and in collaboration with the departments of Computer Science (CS), Electrical & Computer Engineering (ECE), and Mathematics & Statistics (Math/Stats). Applicants can indicate Computer Science as their choice for appointment.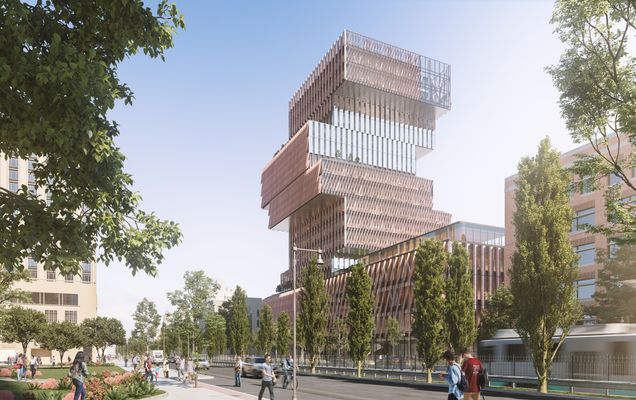 The Department of Computer Science is in the midst of an extended period of sustained growth, and is looking to both deepen areas of existing strength as well as to broaden into additional, new areas.  Over the past several years, the tenure track faculty size has grown by 50%, with corresponding increases in graduate student population as well as in space and other resources. In December 2019, Boston University broke ground on a new 17-story, 350,000-square-foot Center for Computing & Data Sciences, to house Computer Science along with other units contributing to Data Science, with planned opening in January 2023.
Boston University, which has steadily increased in rankings over the past decade, is committed to nurturing and supporting interdisciplinary and cross-departmental research. BU is situated centrally in Boston, a vibrant city with an enormous range of options for industrial and academic collaboration around technology.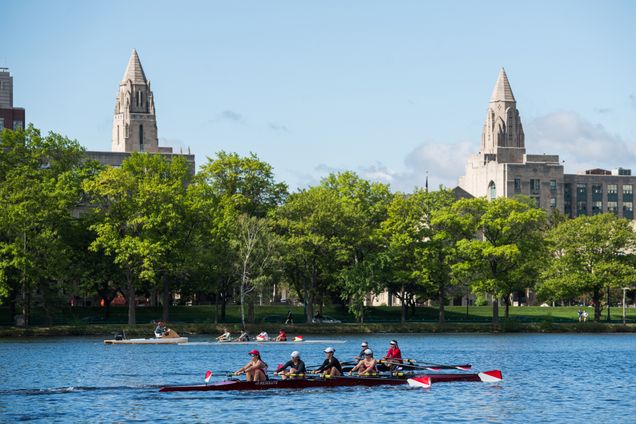 The Department of  Computer Science consists of a diverse group of 33 tenured and tenure-track faculty members, and offers programs leading to B.A., M.S., and Ph.D. degrees. The Department has research strengths in data mining, databases, graphics, image and video computing, machine learning, natural language processing, networking, distributed systems, operating systems, software design and implementation, real-time systems, security and cryptography, and theory of computation and algorithms. In addition, members of the Department collaborate closely with faculty across the university including mathematics and statistics, computer engineering, mechanical engineering, biology, earth and environment, economics, law, medicine, among others. Additional information about the Department is available at http://www.bu.edu/cs.
Boston University as well as the Department of Computer Science expect excellence in research and in teaching and are committed to building a culturally, racially, and ethnically diverse scholarly community.
The department's expectations for successful candidates for tenure in Computer Science can be found here.
BU is an equal opportunity employer and all qualified applicants will receive consideration for employment without regard to race, color, religion, sex, sexual orientation, gender identity, national origin, disability status, protected veteran status, or any other characteristic protected by law. We are a VEVRAA Federal Contractor.
Applicants are encouraged to consider other open faculty positions in related academic units at Boston University, including The Faculty of Computing & Data Sciences, Electrical & Computer Engineering, and Statistics. Upon request, successful candidates will have the opportunity to secure secondary appointments in cognate academic units at Boston University as appropriate.