Our department has a long tradition of excellence in research, training, and mentorship. We help our graduate students achieve careers in chemical research, education, medicine, government, and law. We also teach them the skills and knowledge that will meet the current and future challenges in life sciences, materials science, molecular and cell biology, computational chemistry, nanotechnology, catalysis, and chemical dynamics.
Fields of Research:
The Chemistry Department at Boston University offers research activities in the major areas of investigations of molecular science. For information on the faculty and their research programs, click on your area ofinterest.
Biochemistry and Chemical Biology
Protein structure, nucleic acids, peptides and biomodel systems, bioinorganic topics, medicinal chemistry, and methods with for probing biological activity and detecting biological molecules.
Inorganic Chemistry
Spans the continuum from small molecule systems to metalloproteins, to investigation of the reactivity properties of synthetic complexes, to the use of metal-based reagents for probing protein-DNA interactions.
Organic Chemistry
New methodologies in the synthesis of complex natural product molecules, macromolecules, stereochemistry, asymmetric synthesis, and catalysis.
Physical Chemistry
Ultrafast measurements of dynamics of chemical, biological and materials systems; nanoscale materials and techniques for biomedical imaging and biosensing applications; nonlinear spectroscopy; studies of fundamental biological processes on a single molecule level.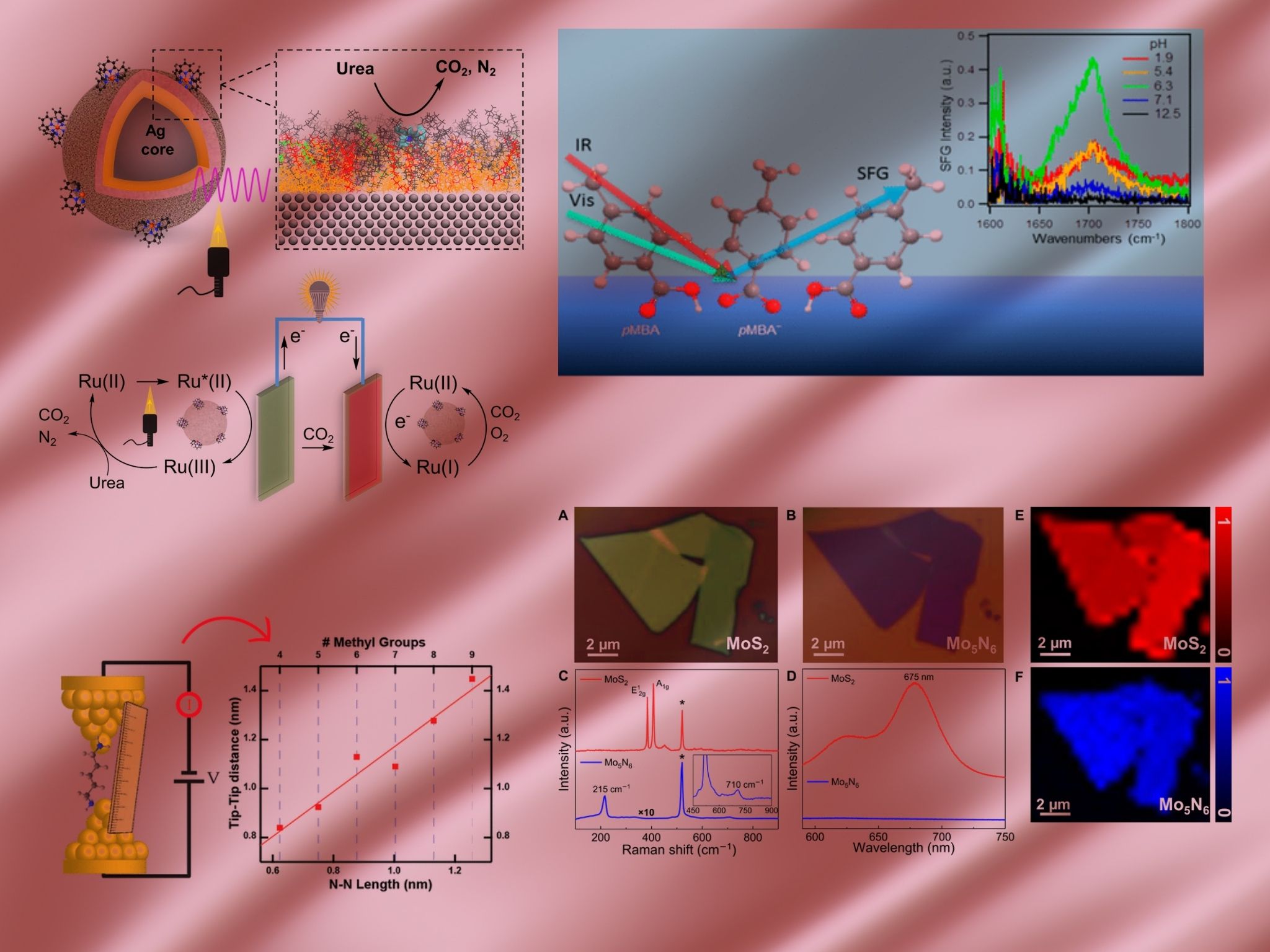 Theoretical Chemistry
Quantum dynamics, photoionization, electron-molecule scattering theory, classical statistical mechanics of dynamical processes in liquids, protein structure and dynamics.
For more information, please contact us.