Korean Diaspora Progress Reported
The team of researchers who have been working to construct the ground floor of a project to understand the establishment and growth of the Korean Diaspora community in Boston in the 1950s and 1960s presented the results of their work to date at CURA, the Institute for Culture, Religion and World Affairs on April 8.
Dr. Dana Robert introduced the project and briefly described a meeting with Dr. Hesung Koh who helped inspire it and advanced a working relationship between the Center for Global Christianity and Mission and the East Rock Institute which is located in New Haven, CT and is one of the oldest and most important Korean culture institute.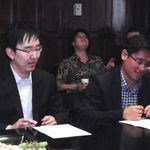 Daewon Moon talked about the Korean Society of Boston and the first Korean church of Boston, both founded in 1953 and how they contributed to promoting Korean Studies at the universities in the Boston area.
Hye Jin Lee talked about Sungha Kim, a Korean BU alum, who made huge contributions to the development of the Korean Collection at the Harvard-Yenching Library.
Dr. Doug Tzan talked about the methodological issues involved in the project.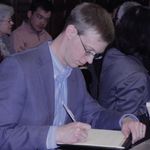 A diverse group of scholars from different parts of the BU community assembled to hear the presentation, ask questions, offer advice, and commit to helping advance the project to the next level.