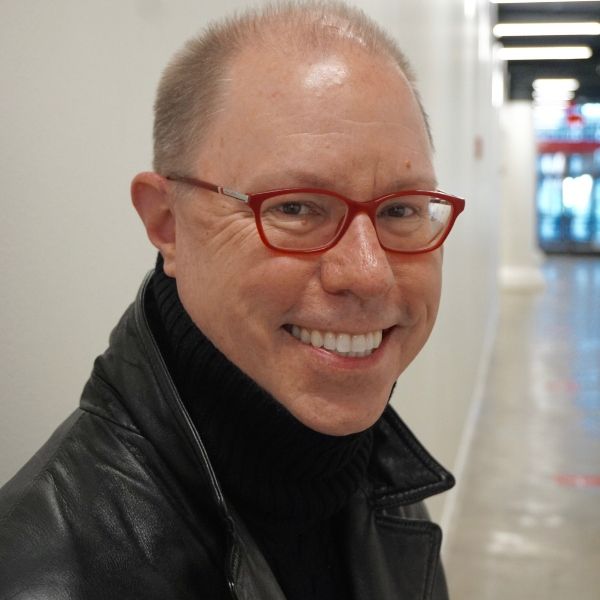 Matthew Larson
Senior Lecturer, Vocal Coaching
Matthew Larson received his Doctorate in Collaborative Piano from Arizona State University in 2001 under the tutelage of Eckart Sellheim. An accomplished accompanist, Dr. Larson has played over 1,000 performances in the United States and Europe. He has worked with such varied artists as Metropolitan Opera stars Carol Vaness, Lawrence Brownlee, Jennifer Larmore and Sherrill Milnes; Academy of Ancient Music director Christopher Hogwood; vocal pedagogy pioneer Richard Miller; and the eminent collaborative artist Dalton Baldwin, with whom Matthew was invited to study in New York. As a Vocal Coach, his current and former students can be found on Broadway and in opera houses and theaters worldwide.
Dr. Larson's vast knowledge of vocal repertoire has led him to play for many competitions and auditions, including the Metropolitan Opera Guild; San Francisco Opera; National Association of Teachers of Singing; NATS Artist Auditions; National Federated Music Clubs; Music Teachers National Association; Rosa Ponselle Competition; and The American Music Competition. He has held the positions of Assistant Conductor and Pianist for Boston Lyric Opera; Music Director for the University of Connecticut Opera Program; Assistant Music Director for the University of Connecticut Voice and Opera Program; Pianist / Coach for the Yale University Opera Program; Staff Accompanist for Arizona State University School of Music; Vocal Coach and Music Director for A. S. U. Lyric Opera Theater; Staff Pianist for The American Institute of Musical Studies in Graz, Austria; Music Director of Opera Providence; Vocal Coach at the Walnut Hill School for the Performing Arts; Vocal Coach for Boston University's Opera Institute; Staff Pianist for Opera New England; Pianist for the Boston Symphony Orchestra Tanglewood Festival Chorus; and Music Director for Cape Cod Opera.
As a clinician in Chamber Music and Collaborative Piano, Dr. Larson has been a guest artist or artist-in-residence at Yale University, Brown University, Harvard University, University of Nebraska at Lincoln, Arizona State University, Wheaton College, University of Connecticut, Eastern Mennonite University, and Carnegie Mellon University.
Matthew has studied piano with the late Mathilde Weaver (Orange, CT); Neal Larrabee and Petter Juel-Larsen (UCONN); and Eckart Sellheim (Graz, Austria and ASU). He has also studied fortepiano with Eckart Sellheim; Collaborative Piano with Mr. Sellheim and Dalton Baldwin (NY); Harpsichord with Christa Rakish (CT); Organ with Marilyn Biery (CT); and harp with Marian Rian-Hays (Graz, Austria).
In January 2020, Dr. Larson received a Grammy Award (Best Opera Recording) for his work on Tobias Picker's Fantastic Mr. Fox.
Currently, Dr. Larson serves on the faculty of Boston University's Opera Institute; as Music Director for Seaglass Theater Company; and as Minister of Music at First Congregational Church of Milton, Massachusetts.
Publications
Dissertation: "Text/Music Relations in Ralph Vaughan Williams' Songs of Travel: An Interpretive Guide"
Awards
Grammy Award for Best Opera Recording (2019) – "Fantastic Mr. Fox" (Picker)