BUTI Visiting Artists & New Faculty | Summer 2019
2019 Visiting Artists

New Faculty
Rachel Childers | French Horn, Private Lessons, Young Artists Orchestra
Rachel Childers joined the Boston Symphony Orchestra as second horn at the start of the 2011-12 season, becoming the first female member of the BSO brass section in its history; she occupies the John P. II and Nancy S. Eustis Chair in the BSO's horn section. Ms. Childers received both her bachelor's and master's degrees in music from the University of Michigan, followed by an Artist Diploma from the Colburn School in Los Angeles. She is on the faculty at the New England Conservatory of Music.
Dan Doña | String Quartet Workshop, Assistant Director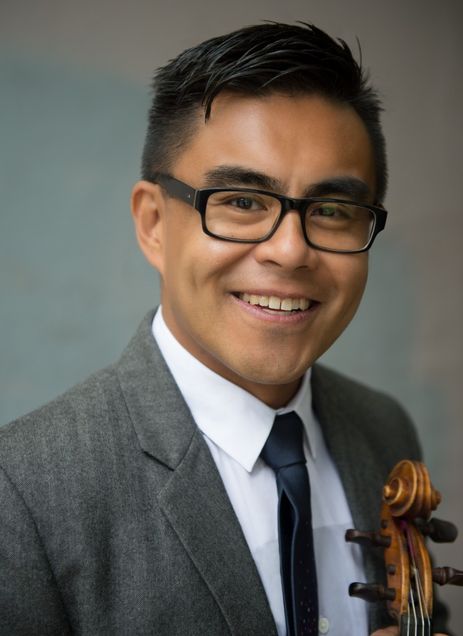 Daniel Doña has distinguished himself as an active performer and pedagogue. Daniel serves on the viola faculty of Boston University alongside his duties as Assistant Chair of the String Department, Coordinator of String Chamber Music, and Lecturer of String Pedagogy and String Literature. He is currently the Assistant Director of the Boston University Tanglewood Institute String Quartet Workshop. Dr. Doña is a member of the critically acclaimed Arneis Quartet.
Performance highlights include appearances at the Beijing Modern Music Festival, Music on Main (Vancouver) and Stanford University's Lively Arts series as well as broadcasts on CBC Radio 2, WGBH and WCLV. Dr. Doña also performs regularly with the Orchestra of Emmanuel Music and other ensembles in the Boston area. He has presented guest masterclasses at the University of Connecticut, Swarthmore College, Northwestern University Music Academy and Miami University.
Dr. Doña received his AB in Philosophy from the University of Chicago, where he was awarded the inaugural David Fulton Award for excellence in instrumental performance. He received his MM in Viola Performance from the University of Oklahoma where he studied with Matthew Dane (viola) and Felicia Moye (violin). At Boston University he studied with Michelle LaCourse, Steven Ansell and Ed Gazouleas. He received his PD and DMA from BU and was a two-time recipient of the String Department Award.
Miguel Harth-Bedoya | Conductor, Young Artists Orchestra
Peruvian conductor Miguel Harth-Bedoya is a master of colour, drawing idiomatic interpretations from a wide range of repertoire in concerts across the globe. He has amassed considerable experience at the helm of orchestras with 2018/19 his sixth season as Chief Conductor of the Norwegian Radio Orchestra and his 19th season as Music Director of the Fort Worth Symphony Orchestra. Previously he has held Music Director positions with the Auckland Philharmonia and Eugene Symphony.
Harth-Bedoya regularly conducts the upper level of American orchestras including the Chicago Symphony, Boston Symphony, Atlanta Symphony, Baltimore Symphony, Cleveland, Minnesota, New York Philharmonic and Philadelphia Orchestras. Following his exceptional tenure as Associate Conductor of the Los Angeles Philharmonic during the early years of his career, Harth-Bedoya's "special chemistry" (LA Times) with the orchestra remains strong and he returns each season as a guest conductor.
With a ferocious appetite for unearthing new South American repertoire, Miguel Harth-Bedoya is the founder and Artistic Director of Caminos Del Inka, a non-profit organization dedicated to researching, performing and preserving the rich musical legacy of South America.  
Toby Oft | Trombone Coach, Private Lessons, Young Artists Orchestra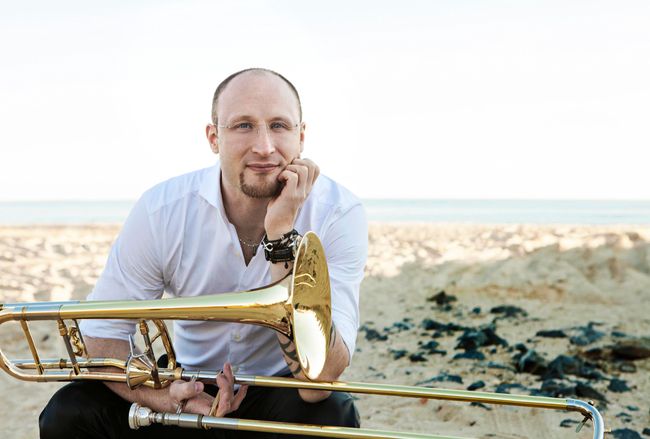 Toby Oft is the 12th Principal Trombone of the Boston Symphony Orchestra and was appointed in 2008. Currently in his 10th season in the BSO, he has held Principal Trombone positions with San Diego Symphony Orchestra, Buffalo Philharmonic Orchestra, and Sarasota Orchestra.
As an "exemplary soloist" with a tone described as "ringing and golden" by the Boston Globe, Toby Oft has performed both as a soloist and chamber musician in Jordan Hall as part of the Boston Symphony's Chamber Player series. International concerto performance highlights include acclaimed performances of works such as the T-Bone Concerto by Johan de Meij and the David, Concertino for Trombone with a diverse variety of ensembles on several continents.
With a deep commitment to education, Mr. Oft has presented masterclasses and recitals around the world.  At home in Boston, he is on faculty at the New England Conservatory and Boston University. During the Summer, Toby Oft coaches the prestigious Tanglewood Music Center and is a frequent guest teacher and performer at the Boston University Tanglewood Institute.
Margaret Phillips | Bassoon Workshop, Co-Director
Margaret Phillips is a bassoonist and contrabassoonist based in the Boston area. She has been a substitute and extra musician with the Boston Symphony Orchestra/Boston Pops Orchestra since 1992. As part of the touring Boston Pops Esplanade Orchestra, Margaret has performed across the United States, toured Asia, and appeared at special events, including Super Bowl XXXVI. Ms. Phillips is a member of the Boston Philharmonic Orchestra, the Portland (ME) Symphony Orchestra, and the Rhode Island Philharmonic Orchestra.
She has been performing and recording pioneering new music with the Boston Modern Orchestra Project since its inception. Boston's opera and chamber music scene have seen her regularly on stage while homeless shelters and recovery programs have become a favorite destination for Margaret, a member of Shelter Music Boston. She has performed and made Grammy nominated recordings with artists as diverse as the Boston Pops, Paul Simon, Danillo Perez, and Trey Anastasio of Phish. As an educator, Ms. Phillips holds faculty positions at Boston University, Berklee, and Boston Conservatory at Berklee.
Sarah Puckett | Coach, Young Artists Vocal Program
Sarah Puckett has performed across the U.S., Europe and Mexico, including concerts at the Teatro Angela Peralta and Bellas Artes in San Miguel de Allende, the Musikakademie der Stadt Basel, UMass Amherst, Boston University, UConn, Bennington College, The Hartt School, Christ Church Cathedral Parish House in Hartford, and Jorgensen Center for the Arts. Since 2014 she has been based in Storrs, CT, and has organized benefit concerts for Syrian refugees and Puerto Rican victims of Hurricane Maria. In May 2016, she was soloist in Williamsburg Symphony Orchestra's presentation of Saint-Saëns' "Carnival of the Animals." The Virginia Gazette wrote: "Sarah Puckett…lent dimension and color" and "ably assisted" the orchestra. Sarah enjoys collaborating with vocalists and has performed with Hartford Opera Theatre, UConn Opera Theatre, and Celesti Sondato and Tono Dolce choral ensembles, and holds vocal pianist/coach positions at UConn and The Hartt School.
Sarah prioritizes the education of young artists and has coached at the Bowling Green State University Summer Vocal Institute, toured with BG Children's Opera, coached at Interlochen Center for the Arts, and performed with the Ensign-Darling Fellowship program for pre-college vocalists. Awards include second prize in the 2012 Conrad Art Song Competition with Courtney Wallace, soprano, a Mellon grant to perform contemporary works at soundSCAPE Festival in Pavia, Italy, and the Gladys Iseman Clark scholarship recognizing excellence in performance. Sarah completed an M.M. in Piano Performance from Bowling Green State University, a B.A. in English and Music from William and Mary and Alexander Technique studies in Zürich, Switzerland.
Regan Siglin | Coach, Young Artists Vocal Program
A pianist with a passion for helping others, Regan Siglin has earned recognition for her musical sensitivity and gift for collaboration. She is frequently engaged as a vocal, instrumental, and large-ensemble pianist, as well as a private piano instructor and vocal coach. In 2018, she joined the artistic team of VOICES Boston as staff pianist, and looks forward to summer 2019 at the Boston University Tanglewood Institute as a vocal coach and pianist for the Young Artists Vocal Program. She spent the summer of 2018 as music director and pianist at Kidstock! Creative Theater, where she taught music classes, played weekly shows, and composed original musical numbers in conjunction with the camp's young, creative minds.
An active performer in the Boston community, Regan collaborates with Boston University choirs, students in both the vocal and instrumental degree programs at Boston University, the Boston University Opera Institute, MassOpera, and string students at the Cambridge Music Consortium, where she also maintains a growing piano studio. In January 2019, she made her opera coaching debut with t.b.d.opera.projects as pianist and musical coach for Jake Heggie's Three Decembers, directed by Sharon Daniels.
Regan graduated summa cum laude from Washington State University in 2016 (BM Piano Performance), where she studied with Drs. Jeffrey and Karen Savage. She earned her Master of Music in Collaborative Piano from Boston University in 2018, and is continuing her studies there with Dr. Javier Arrebola as a DMA candidate in collaborative piano.
​

Xuerong (Kyra) Zhao | Coach, Young Artists Vocal Program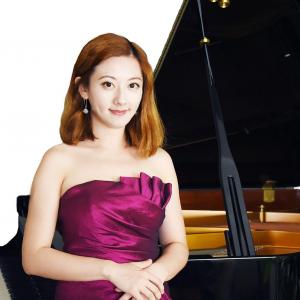 Pianist (Kyra)​ ​Xuerong​ ​Zhao​ holds an Artist Diploma in Piano Performance from Yale University and a Doctorate degree, D.M.A in Piano Performance from Boston University, Pianist​ ​(Kyra)​ ​Xuerong ​ ​Zhao​ ​​has brought​ ​her​ ​powerful​ ​sense​ ​of​ ​music​ ​passion​ ​to​ ​audiences​ ​around​ ​the​ ​world​ ​and​ ​is being​ ​universally​ ​lauded​ ​for​ ​her​ ​exciting​ ​and​ ​poetically​ ​lyrical​ ​performances.      
Despite​ ​her​ ​youth, ​Ms.​ ​Zhao​ ​has​ ​already​ ​performed​ ​in​ ​many​ ​prestigious​ ​venues and​ ​has​ ​been​ ​invited​ ​to​ ​give​ ​recitals​ ​in​ ​many​ ​of​ ​the​ ​great​ ​concert​ ​halls​ ​in​ ​the​ ​world; including: ​​​2010​ ​Debut Recital​ ​at​ ​Carnegie​ ​Hall​ ​in​ ​New​ ​York​ ​City,​ ​which​ ​was​ ​presented​ ​by Columbia​ ​Promotion​ ​and​ ​the​ ​New​ ​York​ ​Eastern​ ​Chamber​ ​Orchestra.​ ​​She​ ​was​ ​invited​ ​as a guest artist ​at the​ ​​Music​ ​&​ ​More​ ​Festival​​ ​in​ ​Massachusetts,​ ​the​ ​​Atlantic​ ​Music​ ​Festival,​​ ​the Mannes​ ​​Year-Long​ ​Festival​,​ ​San​ ​Juan International​ ​Piano​ ​Festival​ ​in​ ​Puerto​ ​Rico and the Lancaster International Piano Festival etc.​ She has performed as a soloist with the​ ​Claremont​ ​Chamber​ ​Symphony, Yale Symphony Orchestra. She was awarded the Young Steinway Artist by Steinway Society in Puerto Rico in 2018 and was interviewed by ​The San Juan Daily Stars ​newspaper. ​​                       
As an educator, Ms. Zhao is also passionate about teaching. Besides her private piano studio. Ms. Zhao has been working as a teaching assistant both at Yale University and Boston University. She has been invited to give master classes and lectures in several cities since the summer of 2016. She strongly believes in young musician's musical development and always feel that it is essential for students no matter what ages and levels get pleasure from their musical training and that discipline has to be combined with enjoyment and motivation. (Kyra) Xuerong Zhao is a faculty member at the New England Conservatory Pre-College.