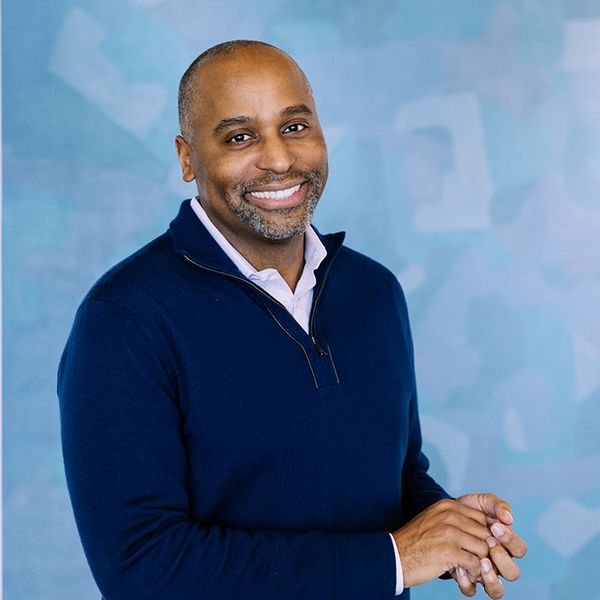 Harvey Young
Dean, College of Fine Arts
Harvey Young is a cultural historian whose research on the performance and experience of race has been widely published in academic journals and profiled in major newspapers and magazines. As a commentator on popular culture, he has appeared on CNN and Good Morning America as well as within the pages of the New York Times, Washington Post, Wall Street Journal, Chicago Tribune, Boston Globe, Vanity Fair and People.
He has published nine books, including Embodying Black Experience, winner of multiple "Book of the Year" awards. His tenth book, Theater & Human Flourishing will be published in 2023 by Oxford University Press.
In January 2018, he became Dean of the College of Fine Arts at Boston University, where he is also Professor of English and Professor of Theatre. Between 2002 and 2017, Dr. Young was a member of the faculty at Northwestern University, where he was Professor and Chair of Theatre as well as Professor of African American Studies and Professor of Radio/Television/Film. Dean Young's achievements as Chair include the construction of a downtown Chicago performing arts complex, the comprehensive renovation of NU's Evanston-based performing arts center, and the centering of arts as core to NU via the university's "We Will" strategic plan and subsequent campaign. During his tenure as Chair, Northwestern Theatre rose to #2 in the nation (The Hollywood Reporter).
Dean Young provides primary leadership for the many units that comprise the College of Fine Arts, including BU Art Galleries, BU Bands, BU Summer Theatre Intensive, BU Tanglewood Institute, School of Music, School Theatre, School of Visual Arts, Opera Institute, Visual Arts Summer Institute and Wheelock Family Theatre.
During his tenure at Boston University, the College of Fine Arts has experienced revitalized growth. Recent achievements include the opening of the Joan and Edgar Booth Theatre to audiences, the successful close of BU's first-ever capital campaign (with CFA exceeding goal by 40%), extensive renovation of CFA facilities (with more than $110M invested since 2016), the creation of new signature programs (including the MFA in Visual Narrative), the launch of new public-facing arts programs (BU at Carnegie Hall), the hiring of world-class faculty, and steering the College through the challenges of a global health pandemic (COVID-19).
Dean Young is a past president of the Association for Theatre in Higher Education and has served on the boards of numerous arts and educational organizations. He currently serves on the boards of the Alliance for the Arts in Research Universities (a2ru), Boston Youth Symphony Orchestra, and Company One Theatre.
A former Harvard and Stanford faculty fellow, he graduated with honors from Yale and holds a Ph.D. from Cornell. In 2021, he was inducted into the College of Fellows of the American Theatre.