BU Today feature: Harvey Young Named ASTR Research Distinguished Theatre Scholar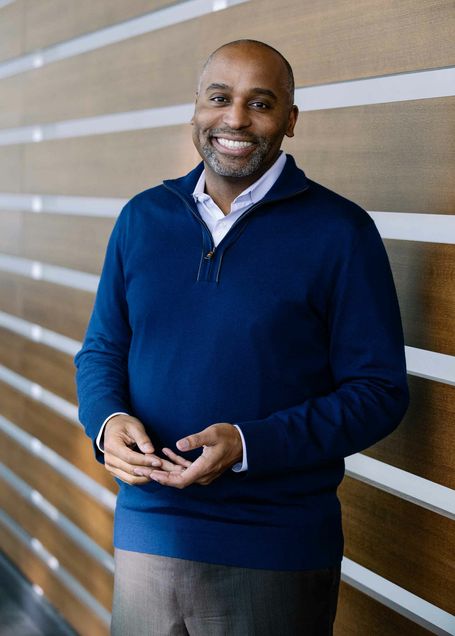 This article was first published in BU Today on November 9, 2021. By Joel Brown.
EXCERPT
Nationally recognized theater educator Harvey Young, dean of the BU College of Fine Arts, is this year's recipient of the American Society for Theatre Research Distinguished Scholar Award.
The award is "a way of recognizing the work I've been doing in encouraging people to think about the role of race in performance," says Young, a CFA professor of theater and a College of Arts & Sciences professor of English. "That's been the driving force of my scholarship, to really put a spotlight on the history of African American theater, to help people think about the role of race and also gender in the plays they watch and the plays they read."
Young says the award is a big honor. "It's still jarring and surprising to receive a career achievement award," he says with a laugh. "I think of myself as still very much in the middle of my career. I've been a member of the society for 22 years—I joined while I was still a grad student—but I also think of myself as having 22 more years in the field as a scholar!"
Fellow scholars confirm that Young's longtime focus on African American theater is not only significant but timely, given the racial reckoning that has reached many areas of American life.
"Harvey is a highly important scholar in a highly important field at this particular cultural moment—African American theater/performance and its history," says Rhonda Blair, a Southern Methodist University professor emerita, a past president of the group, and the 2019 Distinguished Scholar Award winner. "His voice is truly changing and directing our field's engagement with theater and performance studies right now, often by excavating and reframing our understanding of the past."
The American Society for Theatre Research is a US-based professional organization that fosters scholarship on worldwide theater and performance, both historical and contemporary. The award is is given each year to a scholar whose body of work has made a significant contribution to the field of theater, dance, opera, and/or performance studies and who is also active in ASTR.
"I'm very happy that we were able to celebrate an African American scholar and leader in the field who writes primarily about African American theater and about race in the United States," says Marla Carlson, ASTR president and a University of Georgia theater arts professor. "Harvey is also notable for his accomplishments as a public intellectual and as a leader in service to the field. So he would have been an excellent choice regardless of the organization's current strategic priority to decenter whiteness in our conference, leadership, and field."