CDS Student Presents at Sabermetrics Conference
This past August, CDS student E.J. Wong (CGS '21, CDS '23), along with Professor Andy Andres (CGS), had the opportunity to combine data science skills with a passion for baseball.
They attended the Society for American Baseball Research's (SABR) annual conference in Baltimore, Maryland where he was one of ten students to be awarded the Yoseloff Scholarship which focuses on introducing young adults to baseball analytics research. Congratulations E.J.!
His research abstract "A Look at Success in MLB Playoffs: Updated Methods and What Works" was selected for a presentation. Co-authored with Professor Andy Andres (CGS Natural Sciences Department), they presented in front of a crowd of around 400 people. They are continuing to research this fall and look to publish their work in the coming months.
"Ever since I was young I have been deeply involved in baseball, I've been playing for as long as I can remember," E.J. noted. "Nothing has excited me more than going out and playing and observing baseball. My father introduced me to data at a young age when he scored my baseball games, which brewed interest in data and statistics. As I got older I began to analyze my own performance data with the help of my hitting coach, Dan Koosed, to make sure that I was at the top of my game by creating statistical benchmarks to aim for."
This vibrant academic experience allowed E.J. to combine his passion for baseball with his interests in data science. "By the time I reached BU, I knew that my goal was to learn more about baseball analytics and the methods in which I could implement them. I was fortunate enough to meet Dr. Andy Andres who shares a great passion in Data Science and sabermetrics who has mentored me throughout my time at BU. CDS and the Data Science major has also been so instrumental in helping me learn these methods to create the research I have done."
Their work looks at what enables a team to succeed during a playoff run. Previous research relied on older statistical data, which did not include Statcast data. They have updated and optimized Nate Silver's point system from Baseball Between the Numbers. Using this optimized point system, they determine which metrics, traditional and modern, help teams most in the postseason. Multiple regression models and clustering techniques were used.
When asked what advice he would give other students looking to follow something similar, E.J. notes "To those who know what they are passionate about, Data Science is such a grand field where there are so many different domains and really impacts every aspect of life. My advice to everyone is to ask, ask, ask questions as you never know who knows who and look for someone who is in your domain. There is most certainly someone out there who has the same passion and wants to help you find your passion and data science. Another important thing is to use your toolset you already have as it will take you far while learning more skills in the process (we call it being a "student of the game" in the baseball world)."
Congratulations E.J., and we look forward to your future successes!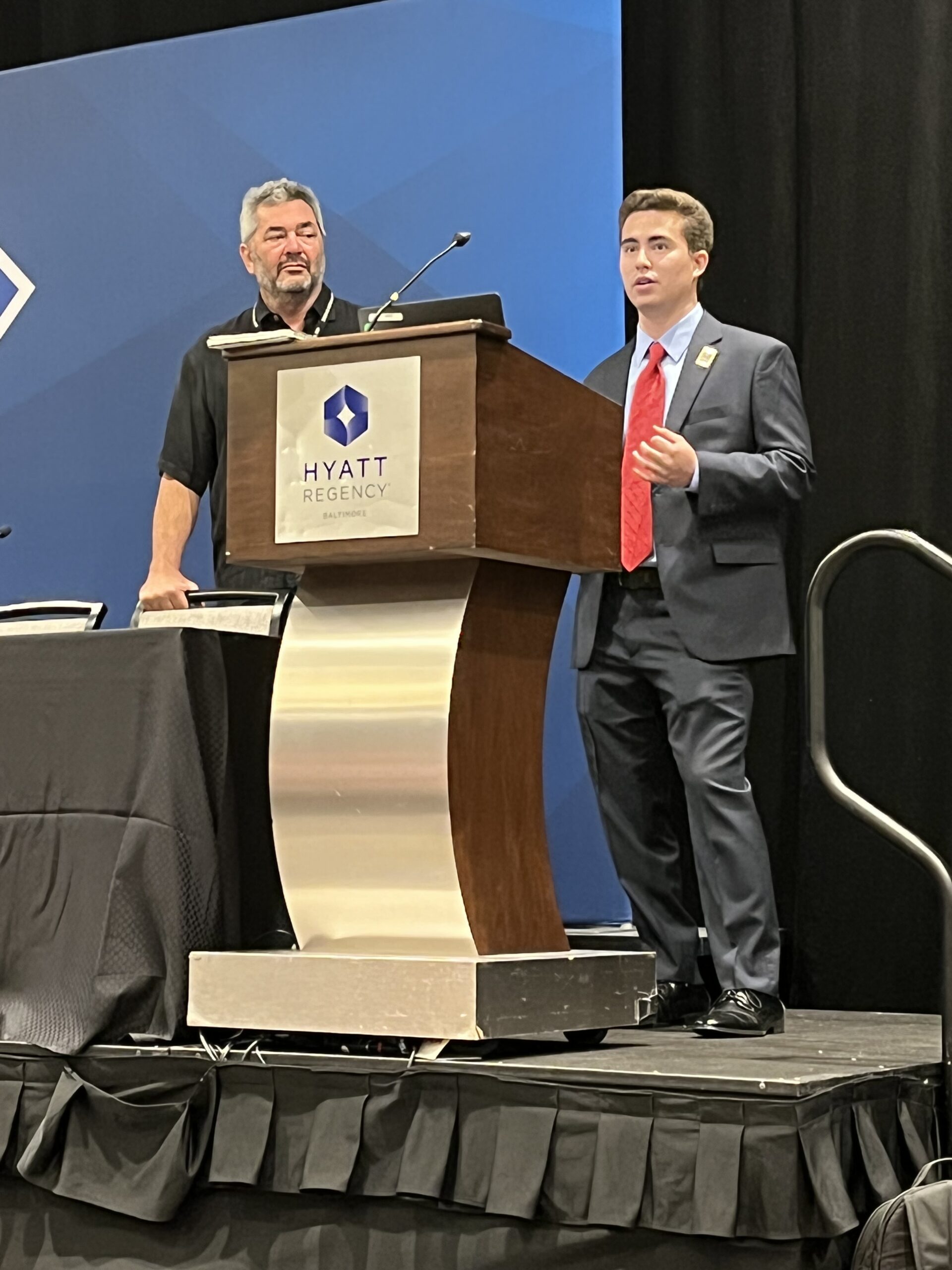 Edward "E.J." Wong is a Junior Undergraduate student at Boston University from Orange County, California, majoring in data science and minoring in statistics. His research interests are in baseball sabermetrics and in US elections. He is a member of the Boston University Club Baseball Team and has worked with Dr. Andy Andres on various research projects. He hopes to continue his work as a data scientist in the front office of a professional sports team post-graduation.
Andy Andres is on the faculty of Boston University where he teaches various natural sciences courses and data science. He also initiated, designed, and taught the highly popular BU MOOC "Sabermetrics 101: Introduction to Baseball Analytics" on the edx.org platform to more than 60,000 registered students. His former students occupy front offices in the NBA, MLS, and MLB, where one was recently named General Manager. In addition to consulting with industry and professional sports teams, Andres is also an MLB datacaster at Fenway Park, a Data Analyst for BaseballHQ.com, and former Head Coach/Lead instructor for the MIT Science of Baseball Program. These pursuits allow the lifelong fan and athlete to synthesize his twin loves: baseball and scientific inquiry. Andres has been a member of SABR since 2003.
Audio: Click here to listen to Edward and Andy's presentation (MP3; 28:34)
Slides: Click here to view Edward and Andy's PowerPoint slides (.pptx)