Make a donation to the Kunz Fund
One of the world's leading authorities on the biology of bats, Professor Thomas H. Kunz, was for over forty years an inspiring teacher to thousands of undergraduates, an enthusiastic proponent for bats and science in the public arena, and an exceptional mentor to dozens of graduate students, post-doctoral fellows, and junior faculty. A William Fairfield Warren Distinguished Professor, the highest academic honor conferred by Boston University, Tom was one of our most productive and highly regarded scientists. Tom passed away on April 13th, 2020.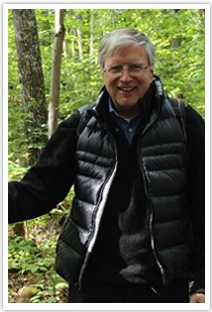 In recognition and appreciation of Tom's mentorship, his current and former graduate students established the Thomas H. Kunz Fund in Biology to serve as a lasting legacy of Tom's contributions at BU and beyond, and to support future graduate education in ecology at Boston University. With support from Tom's former students, his family, his colleagues in the Biology department, other Biology alumni, and a long list of friends and colleagues from around the world, the fund crossed the $100,000 level in 2019. The Thomas H. Kunz Fund is now a permanently endowed fund at Boston University.
As many of you know, Tom's research spanned from New England to the tropics. The Kunz Fund is helping our graduate students continue in BU's strong tradition of fieldwork across the globe. We welcome your help in increasing the impact of the Kunz Fund as we work to train the next generation of ecologists. Feel free to share this with family, friends and colleagues who might be interested.
To learn more about Tom's legacy, we recommend this article written by former students.
2021 Thomas H. Kunz Fund in Biology Award Winner - Brandon Güell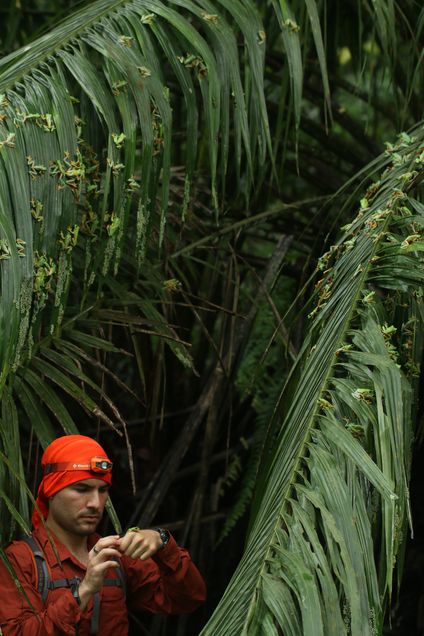 Brandon's general research interests are studying adaptive phenotypic plasticity, behavioral ecology, and predator-prey interactions of Neotropical frogs. His thesis work focuses on examining the behavioral ecology of gliding treefrogs, Agalychnis spurrelli, on Costa Rica's Osa Peninsula and comparing their behaviors and ecology with closely related species. Brandon is currently determining the consequences of reproductive strategies, such as explosive vs. prolonged breeding, on adult reproductive behaviors and embryo-predator interactions.
This summer, Brandon is specifically testing whether egg-clutch structure affects the escape hatching behavior of embryos in two closely related treefrog species in response to predator attacks by conducting egg-transplant experiments. He is transplanting eggs of one species into the clutch of another and exposing them to snake predators to assess their escape rates within different egg clutch types.He's also continuing to monitor the explosive breeding population of gliding treefrogs on the Osa Peninsula, with the goals of describing their reproductive phenology and determining their environmental triggers. Brandon's research will give us a better understanding of how sexual selection and reproductive strategies affect adult and embryo behaviors of tropical, terrestrial-breeding frogs.
Previous Kunz Fund Award Winners
Make a Contribution