Do You Think Your Drink was Spiked? How to Recognize the Symptoms and Take the Right Steps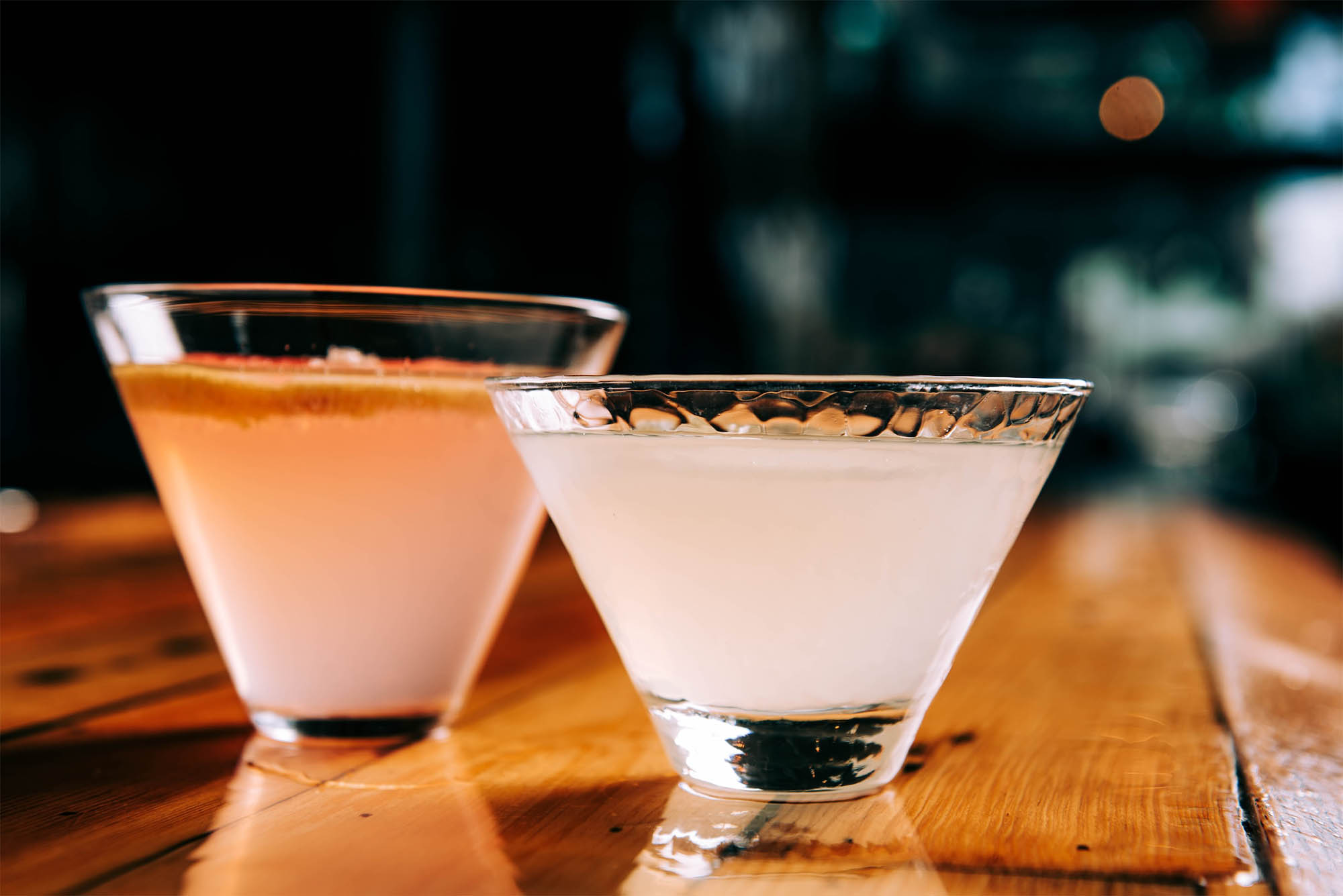 Campus Safety
Do You Think Your Drink was Spiked? How to Recognize the Symptoms and Take the Right Steps
BU experts explain the process for reporting an incident and finding on-campus support
You've probably seen the headlines—drink spiking is on the rise in Boston. Bostonians of all ages and genders have reported incidents of suspected drink tampering on nights out, resulting in blackouts and trips to the emergency room. According to a list maintained by the Facebook group Booze in Boston, members have self-reported suspected roofying at more than 70 Boston-area establishments, including bars, restaurants, and concert venues, primarily around Back Bay, Beacon Hill, Downtown Crossing, and the Seaport.
Being roofied can be a frightening, isolating experience. For both victims and bystanders it can be difficult to distinguish the symptoms of drink spiking from general intoxication—and even harder to formulate a plan of action to help someone who might be a victim.
That's why BU Today spoke to experts at Boston University about how to identify the symptoms of drink spiking, seek help for a suspected incident, report an incident to BUPD, find support on campus, and more.
Remember: Never go out without a friend, and always look out for the people around you. If you suspect you or someone else might be the victim of drink spiking, seek help immediately.
Have fun, and stay safe, Terriers.
What happens when your drink is spiked?
Drink spiking is placing a drug—most often rohypnol or gamma-hydroxybutyric acid (GHB), but also others like ketamine or even sleep aids like Ambien—into someone's drink with the intent of rendering them temporarily incapacitated. Everyone is vulnerable to the effects of drink spiking, no matter your size, age, gender, or alcohol tolerance.
Different drugs with different effects
Both rohypnol, a benzodiazepine, and Ambien, a sedative, function by "binding to a receptor in your brain called the GABA receptor, which plays a major role in inhibition in the central nervous system," says Benjamin Scott, assistant professor of psychological and brain sciences in the College of Arts and Sciences.
Not only do the drugs have powerful inhibitory effects, Scott says, but because alcohol also affects the GABA receptor, the combination is like a "double whammy" on your system that can produce a much higher level of intoxication than expected, as well as amnesia-like effects.
Symptoms of rohypnol or sleep-aid dosing include sudden, extreme intoxication, drowsiness, memory loss, dizziness and lightheadedness, disorientation, blurred vision, nausea, and difficulty walking or standing.
So-called "party" drugs ketamine, a sedative, and GHB, a depressant, function a little differently from each other. Ketamine produces a dissociative, sedated state that can result in hallucinations, immobility, and amnesia. GHB also produces a sedated state that can be accompanied by drowsiness, dizziness, and confusion. Both are dangerous at high doses and when mixed with alcohol or other substances.
Symptoms of ketamine or GHB sedation can include severe disorientation, sudden, extreme intoxication, hallucinations, immobility or loss of coordination, memory loss, impaired speech, tunnel vision, vomiting, and agitation or irritability.
How to tell if a drink has been spiked
There are a few telltale signs that a drink has been tampered with. Look for excess fizziness in your drink, a change in taste or color, a foggy or cloudy appearance, and sinking ice. Sometimes, however, a spiked drink may present no signs at all.
You can also purchase products, like test strips and stickers, that detect the presence of some roofying drugs by changing color when a drop of beverage is placed on their surface.
Prevention tips
In general, students should stay aware of their surroundings and drink responsibly when going out, says Boston University Police Department detective lieutenant Kelley O'Connell.
"Don't leave your drink, cover it if you do leave it, and only take drinks from the bartender or a trusted source," O'Connell says. (Find more information and tips here).
For additional peace of mind, you can always purchase reusable cup covers (like these Nightcap scrunchies) to take with you on nights out. Made of stretchy material, most cup covers come with pre-made straw holes and make it harder for someone to slip something into your drink.
What to do if your drink or a friend's drink has been spiked
Drink-spiking drugs are dangerous by themselves and more hazardous when mixed with alcohol and/or other substances. If you believe you or someone you know has been exposed to a drink spiking drug, seek immediate medical attention, says K. Sophia Dyer, professor of emergency medicine at the Chobanian & Avedisian School of Medicine. Do not try to make yourself or others throw up, she adds.
Call 911 or get to the closest hospital emergency room. The hospitals nearest to campus include Boston Medical Center on the Medical Campus, St. Elizabeth's in Brighton, Brigham and Women's in Longwood, and Beth Israel Deaconess in Longwood. Cambridge hospitals include Cambridge Health Alliance in Inman Square and Mount Auburn in West Cambridge.
And: "Don't hesitate to call BUPD at 617-353-2121 for assistance," O'Connell says, noting that BUPD can connect students with emergency services. "Our concern is student safety; our Good Samaritan policy is always in play with those wishing to help other students in need."
Testing information
Toxicology screening can be complicated for a variety of reasons. Many roofying drugs metabolize in a matter of hours, making them nearly impossible to detect if enough time has passed. Some substances may not even show up on tox screens. And, depending on your health insurance, some insurers will only cover toxicology screening in specific instances, such as in the case of a suspected sexual assault. Testing can also be expensive, even with insurance.
If you want to get tested after a suspected incident, it's important that you do so as soon as possible. Don't wait until the morning. All BU students can receive urine and blood drug testing at Student Health Services (SHS) through its on-site lab.
To be tested at SHS, call 617-353-3575 and request a primary care consultation and blood and urine testing ASAP. All healthcare provider visits at SHS are free to students and testing is available at no cost for students with BU's health insurance plan. Students with a different insurance plan may have co-pays. SHS primary care is generally open Monday–Saturday, depending on the time of year. Check the website for specific days and hours.
If an incident occurs in a timeframe incongruent with SHS's open hours, head to the nearest emergency room for help. Be sure to state that you want toxicology testing for drink spiking drugs. The Sexual Assault Response and Prevention Center (SARP) can also assist you with locating testing or examinations at local emergency rooms, and with paying associated costs under certain circumstances. Call SARP's 24/7 crisis line at 617-353-7277 to speak to a counselor.
And remember, testing isn't always definitive—just because a tox screen comes back negative does not prove your drink wasn't spiked.
How to report a drink spiking
You can report both on-campus and off-campus drink spiking incidents to BUPD. On-campus incidents include parties located in BU Housing. Off-campus incidents will be forwarded to the appropriate police department, O'Connell says.
Call BUPD at 617-353-2121 for assistance, or visit the police station at 32 Harry Agganis Way. Note that students do not need a positive toxicology screen in order to report an incident. As always, BU's Good Samaritan policy will apply to any student wishing to file a report.
Where to find support on campus
It doesn't matter if it was your drink, a friend's drink, or a stranger's drink—drink spiking is scary to experience both first and secondhand, and fear and distrust can linger long after a traumatic incident has occurred.
SARP can provide short-term and crisis counseling to any student impacted by drink spiking. To access SARP's services, call the Center at 617-353-7277 or book a non-urgent counseling session through PatientConnect. If you suspect you were the victim of a sexual assault after having your drink spiked, please call SARP's 24/7 crisis line at 617-353-7277 so a SARP crisis counselor can assist you.
"I want to say to survivors that this is not your fault," Ashley Slay, SARP's assistant director of interpersonal violence prevention, recently shared in BU Today. 
Students should contact BUPD at 617-353-2121 if they suspect they are a victim of drink spiking and call 911 if they need immediate medical attention. Students can also contact SARP at 617-353-7277 for support.
Drink spiking is an ongoing issue that is currently under review by Boston City Council, Boston Police, and BUPD. Students should expect more information and guidance in the coming months.