Prepping Students for a Tight Job Market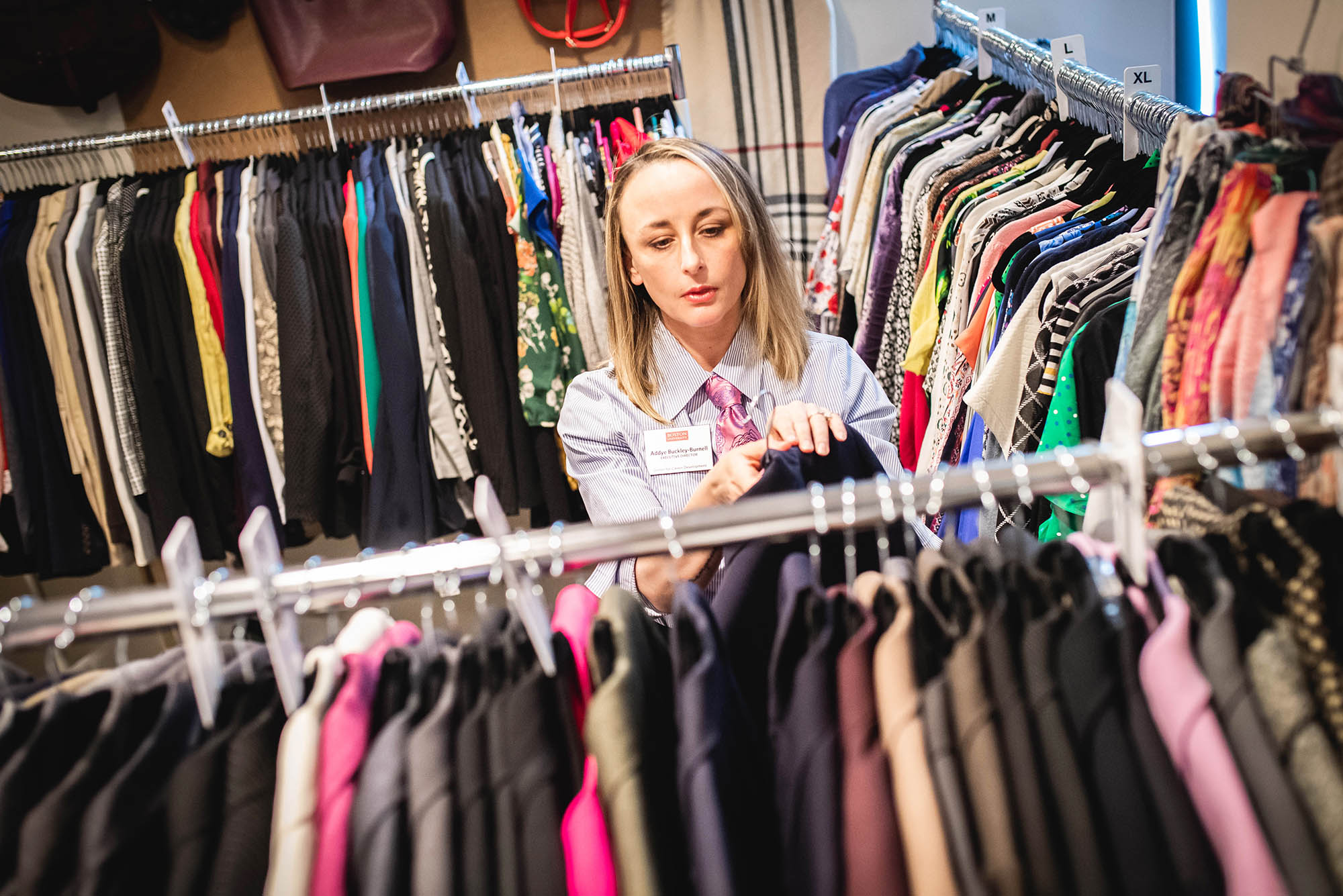 Center for Career Development
Prepping Students for a Tight Job Market
Alumni Engagement, the Newbury Center, and the Center for Career Development team up for new event series
Soon-to-be grads are surrounded by big tech layoffs and a looming fight over the debt ceiling. Amid the uncertainty, BU's Center for Career Development, the Newbury Center, and Alumni Engagement recognize these changing dynamics and are offering four events this semester aimed at helping students learn how to network and about BU's exclusive professional networking platform, BU Connects. 
"In partnership with the CCD, we're working to deepen our office's engagement with students by providing an opportunity to not only network with young alumni, but to go into the experience feeling prepared and confident," says Tracy Riccardi Tow, assistant director for school based alumni relations. "Our alumni remember what it was like to be a BU student seeking career happiness and success."
The four events:
Networking 101: Digitally & In Person
January 31, 6 to 7 pm, Dahod Family Alumni Center, 225 Bay State Road
This event is currently full, register for the waitlist here. 
Etiquette Dinner and Professional Clothing Workshop
February 16, 6 to 8 pm, Metcalf Trustee Ballroom, One Silber Way
This dinner, with etiquette expert Robert B. Dimmick, will give students the chance to practice having a meal in a networking environment. There will also be a professional clothing closet showcase, where students will be able to select up to four free clothing items to keep. Register here. 
Student & Alumni Networking Night
February 28, 6:30 to 8:30 pm, GSU Ballroom
This annual University-wide event sees alumni coming back to campus to help students looking to grow their network. Alums from companies like HubSpot, Moderna, and Deloitte will be in attendance. Students will also learn about the alumni relations platform BU Connects, a networking directory that helps BU's 346,000 alums keep in touch. Register here.
Networking 101: Keeping Connections Alive
March 13, 6 to 7 pm, online.
This virtual event on how students can maintain their connections by learning when and how to follow up after networking.  Panel members will be announced soon. Register here.
Narali Taglialavore, CCD associate director of career education, says there are many different ways to approach networking, among them an informational interview. She likes these because they give students the opportunity to take on the role of the interviewer and seek information about a career pathway. "It can be as informal as in a coffee shop or an elevator, a small talk kind of thing," Taglialavore says.
"What we try to teach students at the CCD is that networking can take many forms, and though the word itself may seem intimidating, it's really just all about talking to people," she says.
The CCD website was updated last November, with new resources for students and alumni. In addition to networking, the site has guides on résumés and cover letters, interviewing, professional attire, and more. There is also a section featuring resources organized by identity and affinity.
In light of changing attitudes toward work and economic uncertainty as a result of the COVID-19 pandemic, Taglialavore says, the CCD is emphasizing the importance of negotiation and empowering students to make informed career decisions through workshops and other career resources.
"It's definitely no secret that the job market and economy have changed and shifted, especially post-pandemic," she says. "More and more students are seeking flexibility, higher pay, and how to really evaluate a work environment in their career."
The four CCD–Alumni Engagement events are scheduled for January 31 at 6 pm, February 16 at 6 pm, February 28 at 6:30 pm, and March 13 at 6 pm.