One Good Deed: Audry Lynch (Wheelock'67)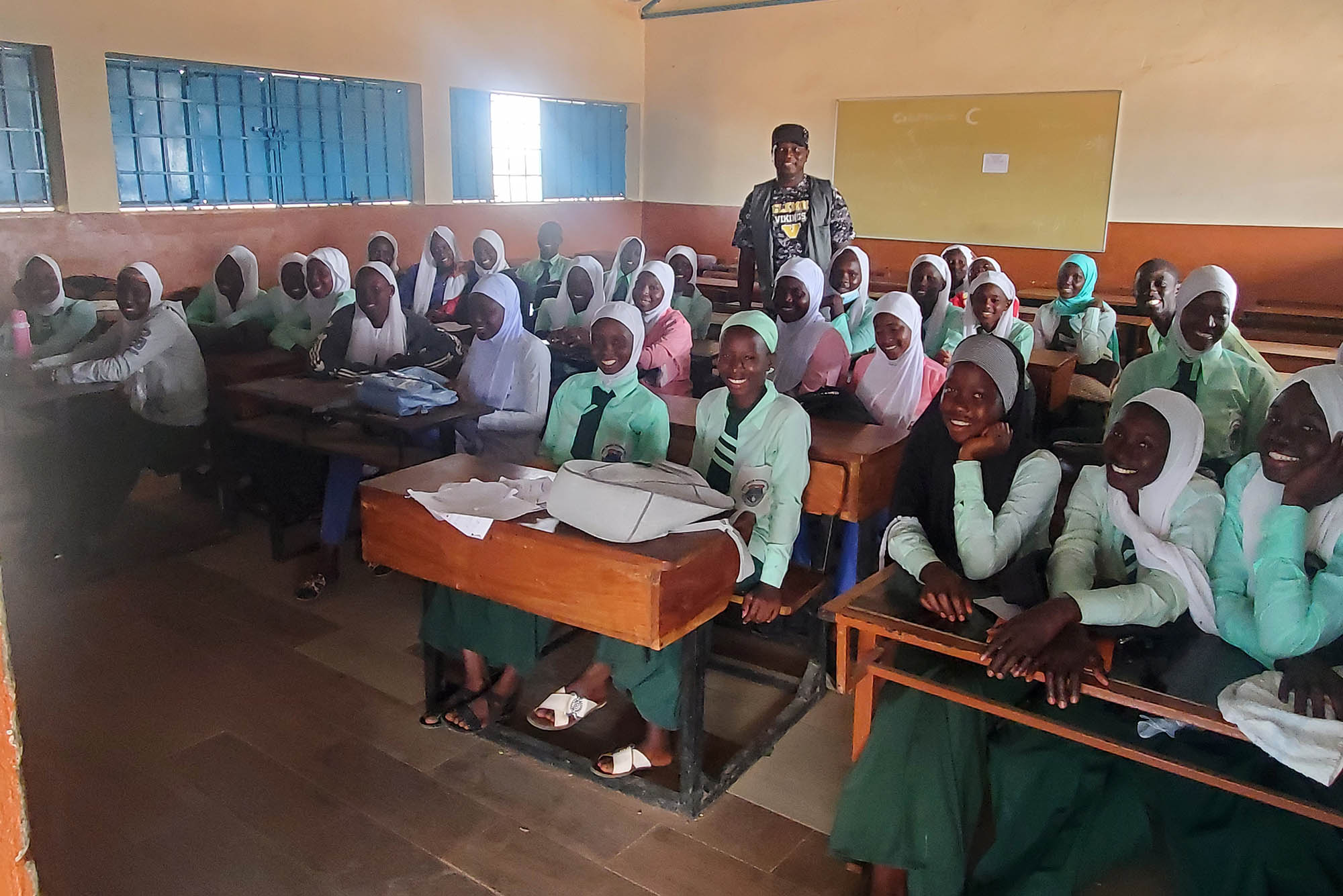 One Good Deed
One Good Deed: Audry Lynch (Wheelock'67)
Mentoring young writers from the Gambia
AFTER GRADUATING from Radcliffe College in 1955, Audry Lynch took her first step toward a life that defied convention by becoming the first female reporter hired by the Berkshire Evening Eagle.
"It was all kinds of disturbing to my parents, who were from a generation who said a girl should stay at home until she gets married," says Lynch (Wheelock'67). "But I really wanted the job."
She worked there as a reporter for a short time, then went on to become a teacher, a school counselor, and an award-winning author and expert on the writer John Steinbeck. Today, the 90-year-old great-grandmother is living in Saratoga, Calif. Her chance meeting with an author from the Gambia eight years ago has led to ongoing mentorship of aspiring young writers in the western African country.
It all started in 2015, when Lynch met writer Wuyeh "Willy" Drammeh, who was interested in getting some pointers from an American author.
Lynch has published eight books, nearly all of them focused on Steinbeck's life and works. She talked with Drammeh a couple of times a month, sharing her writing knowledge and experiences.
Their working relationship soon grew into a bona fide friendship. When an injury landed Lynch in the hospital, he showed up with a bouquet of roses. Drammeh, who has since been named one of the Gambia's 100 most influential writers, even dedicated one of his books to her.
During one of his trips back to his hometown of Soma, he met Bakary Baldeh, a teacher at the local secondary school who oversees a burgeoning English-language writer's club.
"I told him about Audry Lynch, and I suggested that we dedicate the writer's club in her name," Drammeh says. "And he said, 'Let's do it.'"
Until recently, according to Baldeh, school attendance in Soma has been low, especially among young girls. However, almost all of the writer's club members are female.
"Girls today want to seize that opportunity to make their lives better," Baldeh says, "and when they see that Audry Lynch is female, they think, why not them also? In the Gambia, men always have the advantage. But it's not like that in the writer's club."
The Audry Lynch Writer's Club was approved in the spring of 2023, and is now the most popular extracurricular at the school.
Lynch was floored when she heard the news. "I've never been so delighted," she says. "I was absolutely honored."
She plays an active role in the club, serving as a long-distance writing coach. She'll review student manuscripts and offer corrections, revisions, and writing tips by airmail. She also hopes to travel to the Gambia and visit them soon.
The students may be 6,500 miles away, but their pursuit—and their promise—is familiar to Lynch.
"I know how it feels to aspire to become a writer and be told it isn't a good fit for a woman," she says. "This is a lovely challenge for me, to tell them to persist, and that their work is worthwhile."
Do you know of a BU alum who has taken the initiative to right a wrong? Email us at alums@bu.edu.