Imagining a Postapocalyptic World Ravaged by Climate Change
Alum Michelle Min Sterling's speculative novel, Camp Zero, called a "stunning debut"
Books
Imagining a Postapocalyptic World Ravaged by Climate Change
Alum Michelle Min Sterling's speculative novel, Camp Zero, called a "stunning debut"
IN A NEAR-FUTURE devastated by climate change, a visionary architect is constructing a utopian building project called Camp Zero. A young woman known only as Rose is enlisted to spy on the architect as a member of the Blooms, elite escorts who entertain the workers, while an idealistic academic, Grant Grimley, thinks he's joining the camp as a professor. Meanwhile, a band of women scientists live and work at White Alice, an isolated climate research station in northern Canada. As these narratives converge, we discover that Camp Zero isn't what it seems and begin to ask what's truly important when striving to rebuild a better world.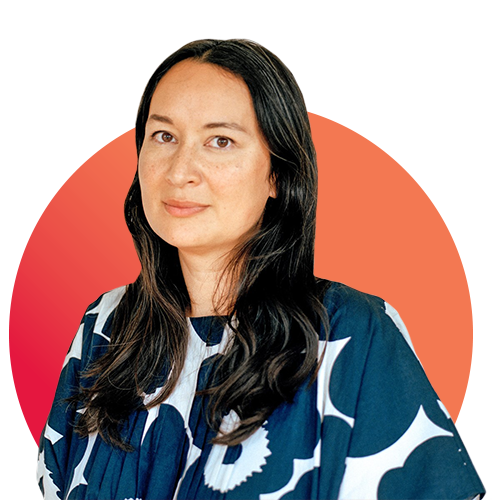 This is Michelle Min Sterling's debut novel, Camp Zero (Simon & Schuster, April 2023), which rocketed to the New York Times bestseller list and was named "a stunning debut" in a Publishers Weekly starred review. "Camp Zero is the thrilling, urgent feminist climate fiction that the world needs," says author Jessamine Chan, "with extraordinary world-building, captivating characters, and sharp commentary on climate change, technology, colonialism, capitalism, and the patriarchy."
Originally from Vancouver Island in Canada, Min Sterling (GRS'10) lives in Cambridge, Mass., where she teaches literature and creative writing with a focus on utopian, dystopian, and postapocalyptic narratives at Berklee College of Music. She earned an MFA in fiction from the BU Creative Writing Program, where she began to develop Camp Zero.
Bostonia spoke with Min Sterling about utopias, dystopias, and the possibility of different futures.
Q
&

A
with Michelle Min Sterling
Bostonia:
When did you start writing?
Michelle Min Sterling: I've had the ambition to be a writer since I was 15. I saw it as a way of understanding the world around me, like a window was opening up in my head.
Bostonia:
The pressing issue of climate change has generated a new genre, climate fiction (cli-fi). What sparked your interest in cli-fi?
Michelle Min Sterling: I read an article about the melting of the Northwest Passage that speculated on the economic shifts if certain nations had Arctic sovereignty, Canada among them. I wondered: How would climate change impact the way people conceive of northern places, and what are the economic opportunities, as well as the provocations?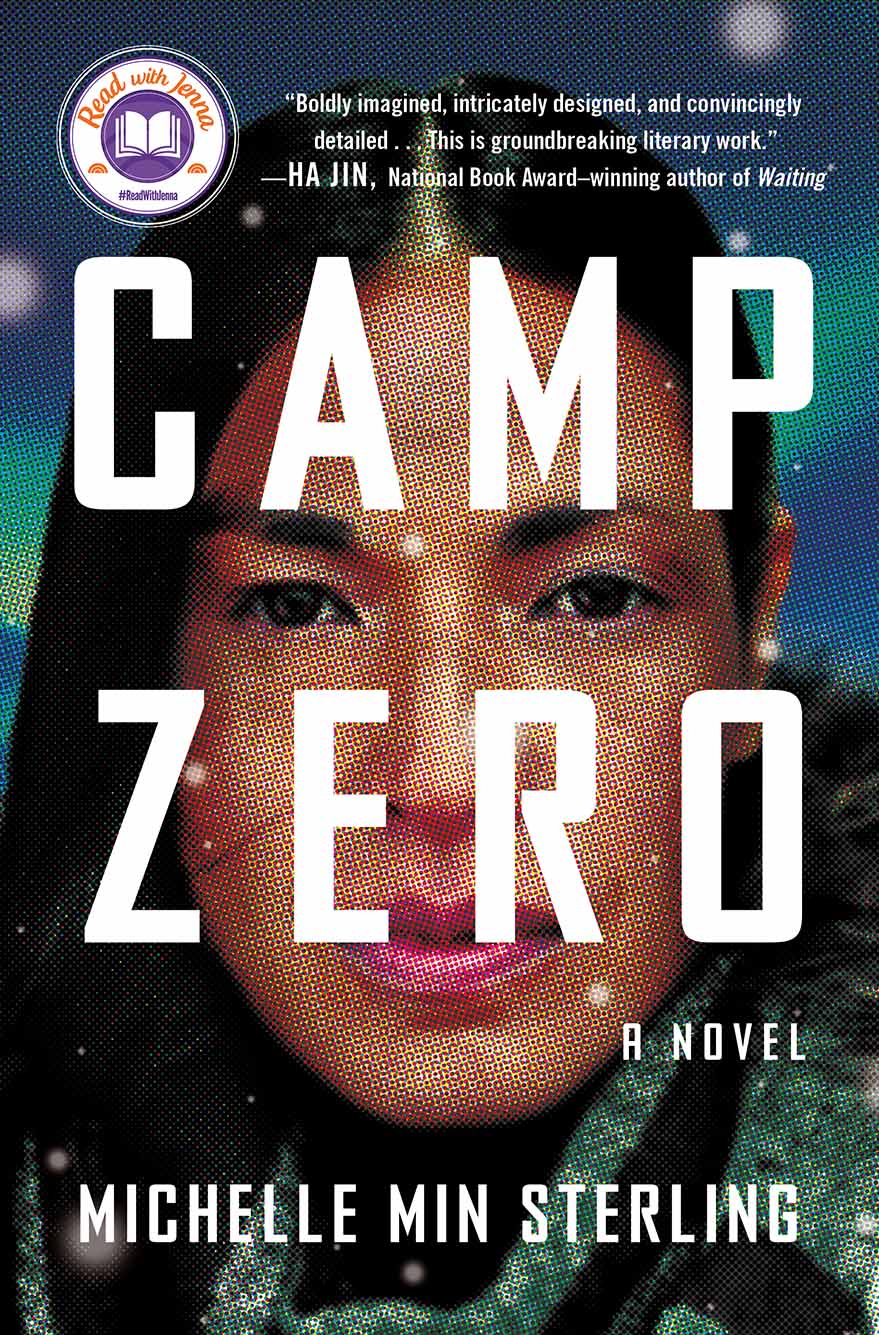 Bostonia:
What lesson from BU helped you most when writing Camp Zero?
Ha Jin (GRS'94) [a CAS professor of English and National Book Award–winning author] talked about having A and B strands of narrative running through a novel, which would converge at a certain point. I thought about that as I was writing Camp Zero in terms of developing the perspectives of the characters Grant and Rose. I knew the strands would converge and there would be a relationship between these characters, which created a narrative propulsion.
Bostonia:
What role does privilege—and the rejection of privilege—play in the novel?
I was interested in the idea of families within New England, specifically within Boston, that have intergenerational wealth and are linked to the city's settlement. Grant's narrative trajectory is to leave his family to participate in what he thinks is going to be an idealistic and altruistic endeavor, to teach at this building project in Canada. I wanted to pose the question: Is it possible to leave your past behind and sever ties with one's family and privilege?
Bostonia:
Much of Camp Zero takes place in northern Canada and in Boston, where we see some recognizable locations. Talk about how you created this fictionalized city.
In the time I've lived in Boston, the Seaport district has changed dramatically. I was interested in imagining that space in the future, where it would be a separate city available to those with the connections and wealth to shield themselves from the ravages of climate change. That's the Floating City on
Boston Harbor. Part of the novel is also set in Cambridge, at an elite institution called Walden University. I chose not to make it Harvard because I wanted the idea of such an institution as a futuristic space.
---

I was interested in the idea of families within New England, specifically within Boston, that have intergenerational wealth…. I wanted to pose the question: Is it possible to leave your past behind?

---
Bostonia:
Each section is written in a different tense and point of view. You wrote the White Alice section using the uncommon first-person plural "we." Why?
It gives authority to the narrative, as well as ambiguity. I was interested in exploring both the potential of collectivity, but also its limitations; how collectivity can be both utopian and dystopian, in the sense that when you're part of a cohesive whole, it means determining who can enter it—and who's excluded.
Bostonia:
How did you develop the Flick, a technology implanted at birth to provide people with 24/7 virtual reality and internet access?
In the novel, the Flick was originally created and marketed as a utopian intervention. Of course, the Flick also degrades memory and becomes a way for people to not be as connected to the physical world they live in or to each other. I didn't want the Flick to be too didactic, to suggest that's what happens when you use your phone; I wanted to think through how technology mediates our lives.
Bostonia:
The Flick, like Boston, is familiar but fictionalized. Why is defamiliarization important to the novel?
Our relationship to our smartphones, climate change, income inequality—these are real conversations that touch everyone, but placing them a little bit in the future creates defamiliarization enough that a reader can imagine different possibilities. As a reader, I like to map my own reality onto a space; speculative fiction allows that possibility of flexible narrative. The same could be said about the ending, which is quite open-ended. I wanted the reader to imagine how the story continues for them. I'm interested in interrogating the possibility of different futures.