Reading List: Baseball, Rock 'n' Roll, Murder, and Intrigue
Books
Reading List: Baseball, Rock 'n' Roll, Murder, and Intrigue
New poetry and fiction, and a manifesto for change in the tech industry
Backstage & Beyond: 45 Years of Classic Rock Chats & Rants
Trouser Press Books, 2023
By Jim Sullivan (COM'80)
The longtime Boston Globe music writer taps his deep archive to create portraits of the rock stars of the 1950s to 1970s he encountered over the years, from Jerry Lee Lewis to David Bowie. Volume 1 came out this summer; volume 2, covering later acts, came out this fall.
Ducktails, Drive-Ins, and Broken Hearts
SUNY Press/Excelsior Editions, 2023
By Hank Davis (GRS'65)
Subtitled An Unsweetened Look at '50s Music, this volume by veteran music journalist Davis looks at little-known sides of stars like Elvis Presley and Charlie Rich and less famous characters like Rockin' Eddy Bell and the Paragons.
The Ghosts of Other Immigrants
New American Press, 2023
By Maija Mäkinen (GRS'17)
Mäkinen's stories about migrants of one sort or another, from Scandinavia to New York and Washington, D.C., who face threats like climate change and pasts they can't leave behind.
The Greatest Summer in Baseball History: How the '73 Season Changed Us Forever
Sourcebooks, 2023
By John Rosengren (GRS'94)
Rosengren's look at the year Hank Aaron challenged the Babe's home run record, George Steinbrenner bought the Yankees, the American League introduced the designated hitter, and Reggie Jackson became World Series MVP.
Hatchet Girls
Delacorte Press, 2023
By Diana Rodriguez Wallach (COM'00)
Rodriguez Wallach's young adult horror novel is set in Fall River, Mass., where a teenager commits a double axe murder that seems Lizzie Borden–adjacent. But the terror in the woods has been around for centuries.
House of Caravans
Milkweed Editions, 2023
By Shilpi Suneja (GRS'09)
Suneja's debut novel, set in the 1940s and in 2002, explores the long shadow of the Partition of India through the trials of one family. Ha Jin (GRS'94), a BU College of Arts & Sciences professor of English and of creative writing, called it "a marvel of a novel."
In Other Words, Leadership
Steerforth Press, 2023
By Shannon A. Mullen (COM'04)
Mullen's true story of a young mother's letters to Maine Governor Janet Mills during the pandemic, and how the correspondence helped the two survive the challenges of 2020.
The Phoenix Crown
William Morrow Paperbacks, 2024
By Kate Quinn (CFA'04,'06)
Written with Janie Chang, Quinn tells the story of two very different women in 1906 San Francisco who come together over the titular Chinese relic and then are torn apart by the earthquake.
Red Chaos
Beaufort Books, 2023
By Ed Fuller (Questrom'68)
In Fuller's third installment of the Red Hotel series of international thrillers, written with Gary Grossman, the heroic CIA consultant and hotel executive Dan Reilly must stop the sinister Russian plot behind a series of terrorist attacks.
Roman Stories
Knopf, 2023
By Jhumpa Lahiri (GRS'93, UNI'95,'97)
Her first collection of short fiction since 2008 was written in Italian and then translated by Lahiri and her editor. Her 1999 collection, Interpreter of Maladies, won the Pulitzer Prize in Fiction.
A Self-Portrait in the Year of the High Commission On Love
Stephen F. Austin University Press, 2023
By David Biespiel (CAS'86)
The 13th book and first novel by the poet, critic, and memoirist follows two teenagers from Houston on a Gulf Coast binge that may change their lives and that of a young woman they meet along the way.
Tandem
Tortoise Books, 2023
By Andy Mozina (GRS'90)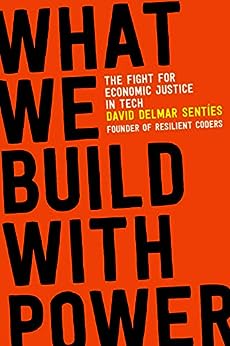 In Mozina's new book, a depressed economics professor kills two bicyclists while driving drunk and gets away with it. Then he meets one victim's mother and they feel a real connection. Things get complicated.
What We Build With Power: The Fight for Economic Justice in Tech
Beacon Press, 2023
By David Delmar Senties (CFA'06)
A manifesto for change in the tech industry from the founder and former executive director of the Cambridge-based nonprofit Resilient Coders, which trains people of color from low-income backgrounds for careers as software engineers.