Opening Doors: David Delmar Sentíes (CFA'06)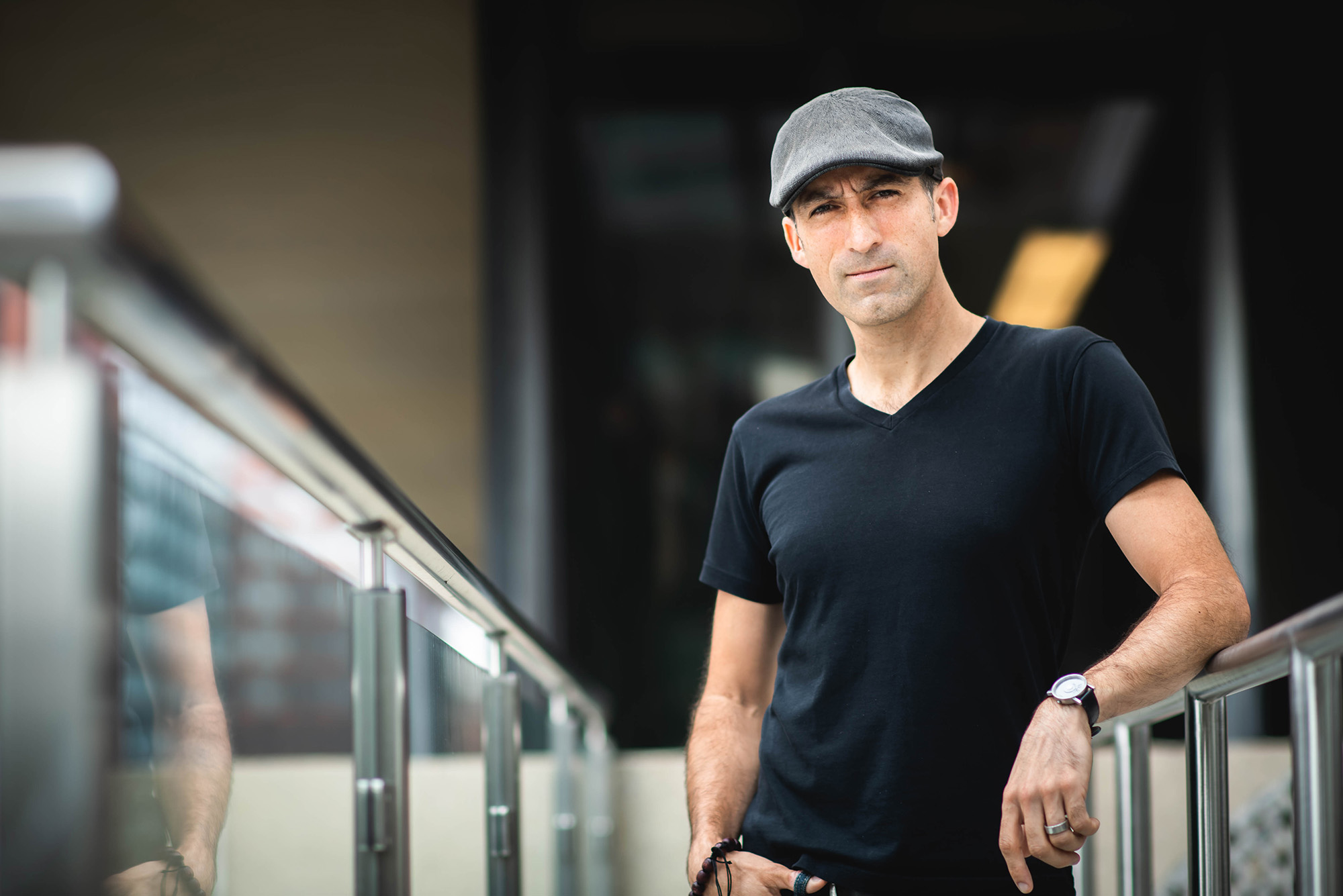 David Delmar Sentíes,
Founder and executive director of the nonprofit Resilient Coders
They are determined to use their experience, influence, and positions to help make their business, organization, and world more inclusive. They are breaking barriers—and then reaching back to help those behind them overcome the same hurdles. They are BU alumni, faculty, and staff—of every race, ethnicity, age, and gender—and they are "Opening Doors" for the next generation.
---
David Delmar Sentíes is founder and executive director of Resilient Coders, which trains people of color from low-income backgrounds for high-growth careers as software engineers and connects them with apprenticeships. Students aged 18 to 30 pay nothing, receiving a small stipend to spend 20 weeks learning programming principles through JavaScript; they go on to work as full-time software engineers for companies as big as Wayfair, Constant Contact, athenahealth, and Humana, as well as numerous start-ups. The only request is that they help pull others through the door after them.
A Syracuse native, Delmar Sentíes (CFA'06) is a professional designer and interface developer. Before founding Resilient Coders, he was at PayPal, leading a team that designed and built first-to-market digital advertising concepts for brands like Starbucks, Coca-Cola, FedEx, and Pepsi. He has a book coming out, Power and Resistance (Beacon Press, 2023), about creating a culture of economic justice in tech.
Bostonia sat down with him at his organization's Kendall Square headquarters in Cambridge to find out how and why he founded Resilient Coders and what's next for the organization.
Q
&

A
With David Delmar Sentíes
Bostonia:
How did you get from the College of Fine Arts to running this nonprofit?
David Delmar Sentíes: I'm Latino, I grew up in a Spanish-speaking home. My parents immigrated from Mexico, and I was born here. I was able to go to BU, fortunately enough, to CFA, the School of Visual Arts, which was awesome. Plan A was to be a comic-book illustrator. Batman was my superhero favorite. Obviously, later on I fell in love with indie comics. I still make a lot of art.

Then I graduated and needed to pay the rent. I just wanted a job in design, and everybody was like, "Cool that you can design this, but can you also code?" I was like, no. And finally I kind of exaggerated—by which I mean, made up—my skills. I didn't really know much when I got my first job. They took a chance on me, and I, frankly, taught myself on the job. It was eminently self-teachable. And I realized that we should be teaching more people.

Fast forward a few years, and I found myself working in the tech start-up world, which I really love. But you look around you and it's like, "Where's mi gente [my people]?" I became very frustrated by that. I wasn't sure at first what I could do about that, but I knew at the very least that I could teach. And I believe in the idea of education as a liberating agent. And so I started volunteering, spending down my vacation days at a youth detention facility in Roslindale, the Judge John J. Connelly Youth Center. I volunteered down there with a bunch of boys and realized that I really needed to grow it.

I'm loud. I was able to talk about the injustices these young men experienced, and pull together enough resources and funding to start Resilient Coders, with some early funding from the tech community and the Boston Police Department.
Bostonia:
Did you, personally, ever feel a door was not open to you because of your background?
David Delmar Sentíes: I don't think so. In this country we tend to think of Latinx as a race, and it's really not. It's a whole collection of races, nationalities, people. And I happen to be white Latinx. People often don't even know I'm Latino unless I tell them. So whenever I've sat down in front of a college admissions officer, a loan officer, an actual police officer, they've only ever seen a white boy. This discovery of "where's mi gente?" was also a reckoning around my whiteness.
Bostonia:
At first you worked with younger students?
David Delmar Sentíes: The problem working with high school–age folks is that what everybody seems to care about is college matriculation. That's a solution, but that's not the solution. So what we needed to do was build a boot camp program that would allow people to leapfrog college.
Bostonia:
And your program has grown…
David Delmar Sentíes: In 2016 we launched the boot camp. It was short, only eight weeks long, because that was all we could afford. And it wasn't good enough—I failed an entire group of students. The program wasn't strong enough, and the employers weren't there the way I expected them to be. So I decided to spend the next several years in start-up mode, in a state of progressively more intelligent failure. Over the years we have pushed and grown and expanded to the point that now we offer five months of direct instruction, plus additional effort put into supporting our alumni, both on and off the job.
Bostonia:
Is it working?
David Delmar Sentíes: I'm proud to say we do this pretty well now. Every single one of our graduates in December 2020, all of them, have jobs—16 or 17 folks. We decided to make it small for the back half of 2020 because of [COVID] lockdown, but employers came back in force. They are making good money. The average starting salary for that cohort is in the $90,000s. So we're pretty good at it now. So we're scaling up. We're operating in Boston, Philly, and Pittsburgh, and thinking about who we are and why we are.
Bostonia:
Do you still see racism from employers?
David Delmar Sentíes: All the time—oh my god, all the time. We used to keep a list of the most racist sh-t that employers used to say. One recruiter at a company told us they prefer candidates who have paid for their education, because that means they must want it more. Of course we've been told a bunch of times that so-and-so is not "a culture fit." That's before seeing them code. We had somebody visit the classroom, take a peek in the door, and say, "It looks like a call center in there." It's a long list.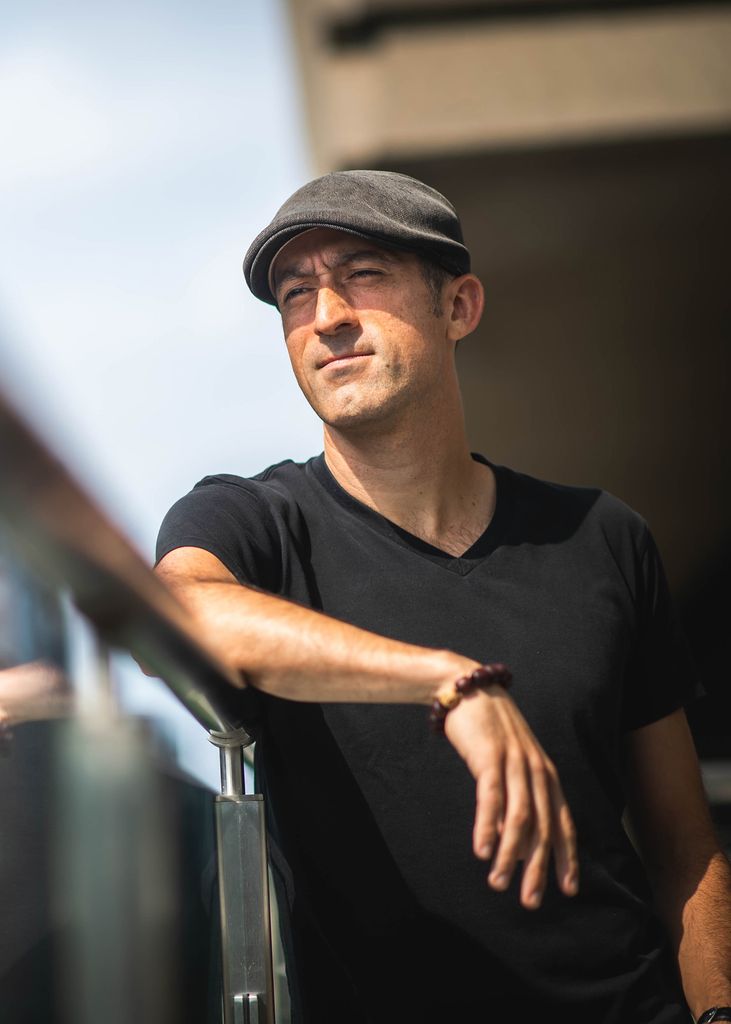 The really nefarious stuff is the stuff that's not quite as flashy. With remote work, we've had a lot of managers who have really micromanaged and surveilled some of our alumni and set pretty impossible goals for them. And then when those goals get met, because our employees are badasses, the goalposts get moved.

I also think that tech culture is fundamentally exclusionary. Not just on race. There's a certain degree of peacocking about who's the smartest person in the room that we all kind of eye-roll and laugh about. But think about it: if you're someone who already has doubts about whether you belong in that space with those people, that peacocking makes you think, maybe I really don't belong here.
Bostonia:
How has COVID changed things for you?
One thing that came out of the pandemic that surprised me is that we're very good at remote. We did have to shift and change some things. Remote needs additional support and intentional community building. We have an LGBTQ community, we have an arts community, we have a healthy-living community, where people can share recipes and join bike rides. We have an activism group. We have a pasta night and game night here on Friday nights for students, alumni, staff.
Bostonia:
What's the next step in your growth?
We've spent a lot of this year reflecting on who we are and why we are. When you are a skills training provider like we are, you live with a certain degree of discomfort, knowing it's not really about the skills. It's about the systemic barriers that preclude non-white people from entering the workforce and succeeding on a level that is commensurate with their skills. I used to say as part of my spiel at events that there is nothing we can do about those systemic barriers except build a springboard, that we can springboard people over the wall into jobs. And after springboarding and springboarding and springboarding, what happens is that we have normalized that process and people are out there clapping. But they shouldn't be clapping, they should be dismantling the wall.
Bostonia:
What are you going to do about that?
The boot camp will be there, and it will continue to grow. But we're starting to put a lot of effort into thinking, what does it mean for us to play a role in dismantling that wall? I don't have a real solid answer for that yet, but what I do know is that it comes down to the development of community. Not just our own community. We need to find our place within a broader community of folks who feel the way we do and are as restless as we are to change the field.
Bostonia:
What does that mean in practice?
Our fiefdom is tech, so when I talk about changing the field, it's really tech. I believe that tech culture has to fundamentally change. I believe it's going to have to come down to tech workers to lead that change. I believe it has to be led by Black and Latinx technologists, so a big part of what I'm trying to do these days is educate myself on who else is out there, who's active and where, who's got the same commitment to economic justice? I would like to see us come together, and see if there's an opportunity to build a national coalition. That's the dream. I don't know what that looks like yet. I know the need exists, and I know we can't do it alone.
Bostonia:
How has the current climate, from COVID to the racial reckoning, affected your goals?
I actually, believe it or not, think it affords us a certain degree of hope. We have more allies, more folks who recognize this is a real problem. It's not that it has never occurred to me in the past that we should dismantle the wall that we've been springboarding over, but it had never occurred to me that it could be possible that there would be enough people out there who would join us. So I'm actually coming out of this last year hopeful.
Do you know BU alumni, faculty, and staff who are opening doors or breaking barriers themselves? Email Cindy Buccini at cbuccini@bu.edu and recommend them for our series "Opening Doors."
This Series
Also in
November 18, 2022

October 25, 2022

October 4, 2022