Profiling a 19th-Century Woman's "Radical American Life"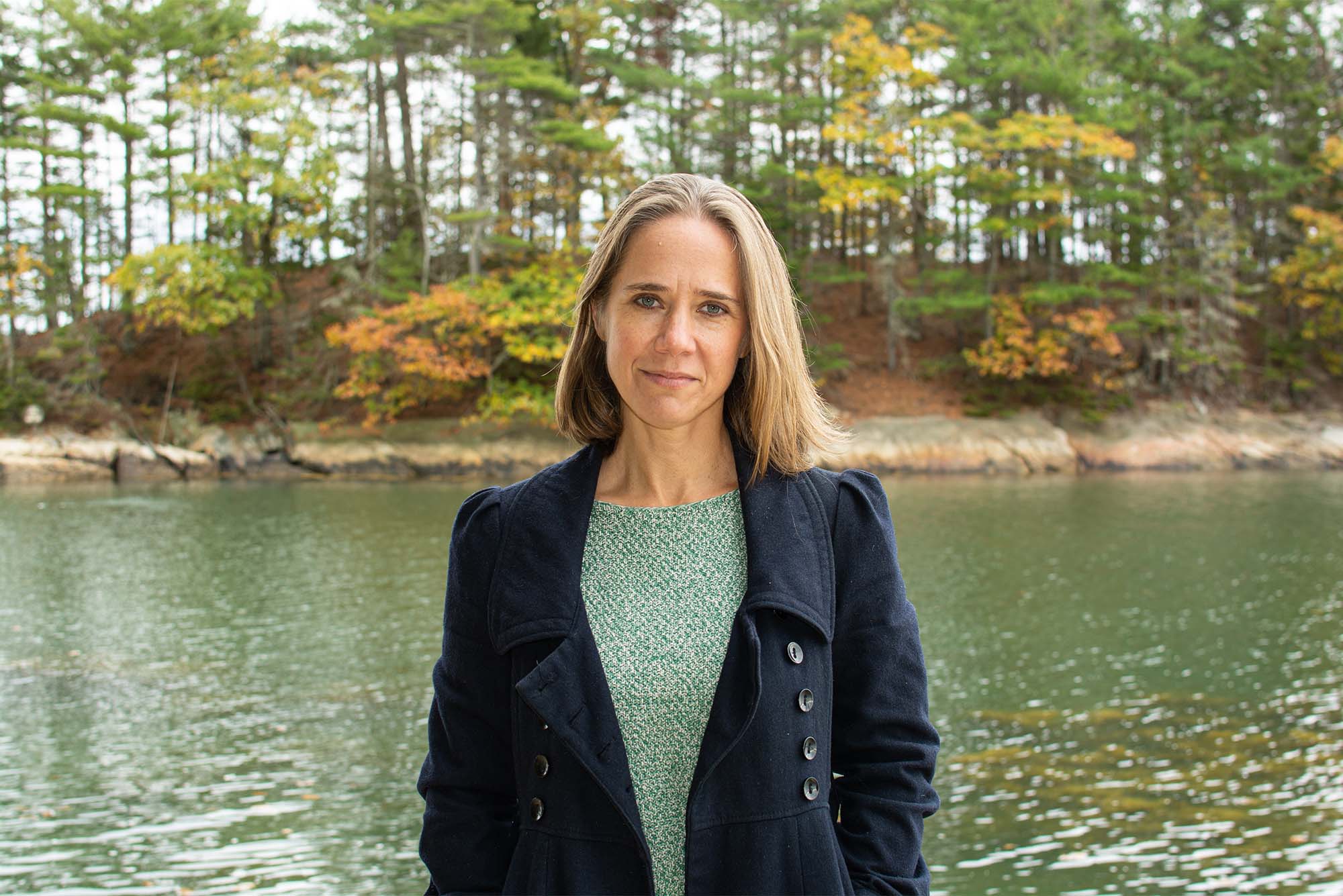 Alumni
Profiling a 19th-Century Woman's "Radical American Life"
Philosophy professor and alum Lydia Moland's new biography celebrates an abolitionist largely forgotten by history
Lydia Moland woke up the morning after the 2016 presidential election and "quite literally looked at the ceiling and said, 'That's it.'"
A professor of philosophy at Colby College, Moland (UNI'97,'97, GRS'02) specializes in German philosophy and has published two books on Hegel. She had always been politically involved, but the outcome of that election changed her perspective.
"I felt like I wanted my professional life and my personal life to reflect what was to me a moral emergency in the country's development," she says. "I wanted to pursue a topic that would let me learn about my own country's history, and also really just try to see what people had done in the face of moral emergencies in the country in the past."
The result is Lydia Maria Child: A Radical American Life (University of Chicago Press, 2022), a 473-page biography of a female abolitionist whose important role in bringing down the institution of slavery had been more or less overlooked by history.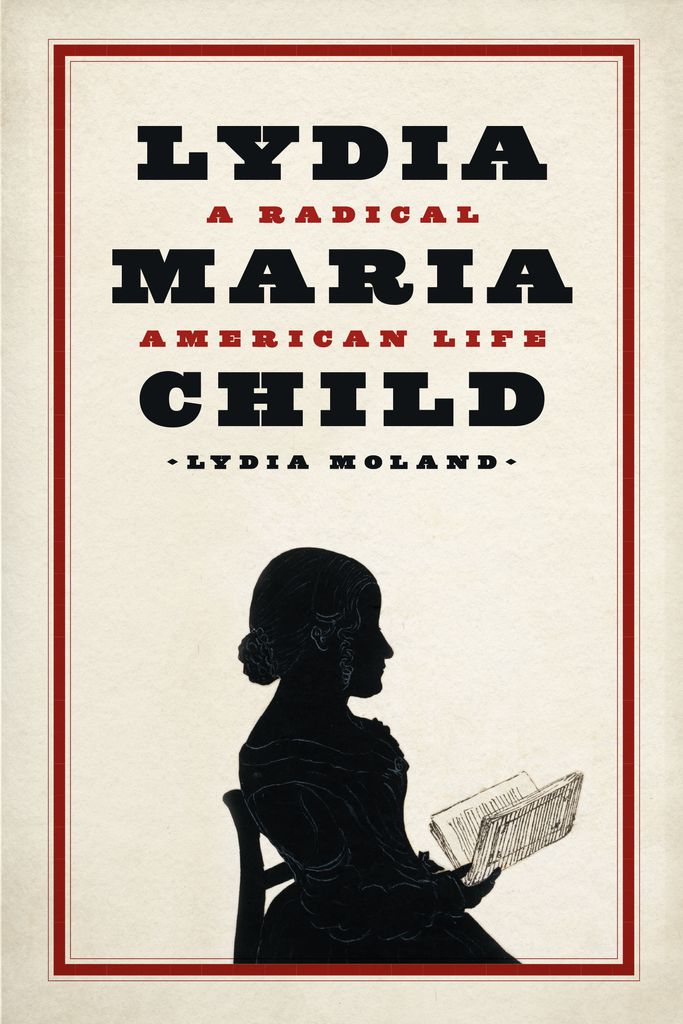 "Ms. Moland wants us to think hard about what we owe each other as citizens and human beings," says the Wall Street Journal's review. "In that sense she has produced a call to arms, an almanac for activists, as well as an ample, honest and immensely readable book."
Moland knew that women had been important in the abolitionist movement in the 19th century and that fighting an evil so entrenched in our country would require grappling with justice, inequality, and humanity. "And you would have to be good at arguing, which philosophers are generally good at," she says.
She went to the Harvard Radcliffe Institute's Schlesinger Library, with its archives of the history of American women, and asked to see letters by abolitionists. They brought her Elizabeth Cady Stanton, Julia Ward Howe, and others.
"I had never heard of Lydia Maria Child, but I saw a letter by her, and it just electrified me," she says. "It was very clearly a letter from one activist to another, and it was wise. It was funny, it was self-deprecating. It was principled. It was everything that in the spring of 2017 I wished I was."
Moland—who is married to James Johnson, a BU College of Arts & Sciences professor and chair of the history department—remembers that season as a chaotic time of signing petitions, attending protests, and worrying about the fate of our republic. "It was overwhelming, and her example to me was of someone who had found a way to live according to her principles, in the midst of that kind of confusion," Moland says.
"I quickly learned that she had an incredible life, and if she had only done a fifth of what she did, she deserves to be famous. But she's essentially unknown, so as a way of trying both to correct that historical injustice and orient myself differently in the new reality of my country, I decided to start writing about her."
She returned to Schlesinger and requested material on Child. Moland and her subject share a first name, and apparently it was a popular one in the 19th century. When Moland began to dig into Child's correspondence, the first thing she picked up was a letter from Child that began, "My Dear Lydia," as if her subject were speaking to her directly, down through the decades.
The Making of an Abolitionist
When Child was born, in 1802 in Medford, Mass., her family was already closely tied to American idealism and struggle. Her paternal grandfather had killed five British soldiers at the battles of Lexington and Concord, and her mother's family had fled the carnage at the Battle of Bunker Hill.
Child grew up to become an extreme rarity in early 19th-century America—a successful woman author who wrote fiction, a cookbook, pioneering self-help books, and works for children. She penned the Thanksgiving poem "Over the River and Through the Wood," which were the most famous words she ever wrote, Moland notes.
But in 1833 Child shocked her fans by publishing a book-length argument against slavery, called An Appeal in Favor of That Class of Americans Called Africans. Three years earlier, she had met William Lloyd Garrison in Boston, and the Massachusetts abolitionist's words had an effect on her she likened to a religious conversion.
"She was a devastatingly good arguer," Moland says. "To read that book is to confront a fire hose of denunciations of bad arguments. She was a very, very powerful thinker and writer."
Her commitment to the abolitionist cause drove away friends and patrons and contributed to her and her husband's financial struggles by hurting her book sales. But she also won many converts. She edited the National Anti-Slavery Standard periodical, corresponded with Frederick Douglass and John Brown, and faced down anti-abolitionist mobs. She wrote publicly on behalf of Brown after his violent insurrection and spent the day of his execution with Black parishioners at a South Boston meetinghouse.
Why don't we know who she is?
"A fair amount of it was gender," Moland says. "It's very easy in any movement to look back, and only see the people who were the loudest voices or the most acknowledged voices." Her friend Garrison, then, was part of the problem, as he was a dramatic speaker and Child was decidedly not.
Running afoul of a schism among abolitionists, Child lost the editorship of the Standard and even dropped out of the movement for a while, her predicament echoing conflicts among progressives today.
"At the same time as she was articulating these very radical arguments, she was also determined to try not to shame people and to try to bring them along," Moland says. "There were Garrisonian abolitionists who decided that that was too moderate. There was a movement within the abolitionist movement that claimed that you should have nothing to do with people who weren't 100 percent fighting slavery in exactly the way they dictated. Child resisted that. So she was basically canceled in the movement she had helped bring to the fore."
Toward the end of her life, Child found the hero worship of famous people, and famous abolitionists in particular, to be harmful, and so she resisted people's attempts to write biographies of her or to feature her in anthologies—which also contributed to her low profile in history.
At that point in conversation with this writer, Moland realized a bit of synchronicity. "When she died in 1880—it was on October 20, so today is the anniversary of her death—she left brutally Spartan instructions for her funeral. She didn't even allow flowers. When Garrison died, 1,500 people came to his funeral, and the flags hung at half-mast up and down the Eastern seaboard. And Child didn't want any of that."
But when the history of abolitionism was written, Moland says, "women were written out, and Black people were also written out. There is a terrible history of that. That was one of the things that was most important for me in my research—just realizing how terrible that absence is and how intentional it often is.
"There were very few places that I found that focus on her abolitionism, which was absolutely the work of her life," Moland says. "As we all know, if you can't find a label to put on somebody, it becomes harder to convince people to pay attention to them."
Lessons for Today
"There's a strange and maybe perverse exhilaration for me in reading about Child's life," Moland says.
"When you identify a historical period or a historical person who you feel that kind of connection with, there's something energizing about it. But it's not a good story insofar as Child, when she died, knew that Reconstruction had failed and that it had failed because of entrenched racism, because of entrenched Northern complacency, and economic interest over moral interest. And so I think she would not be surprised at what is going on now" with racial conflict in this country.
"So for me," Moland says, "her example is one of sustained engagement and struggle, without the assurance that there will be a good and final outcome. She never stopped fighting."
So what does that say to us in 2022, in a nation bitterly divided by politics and race, among other things?
"I think it reminds us that democracy is a difficult commitment that we have to make, that it's never something we can consider done and over with, and that to be a responsible American citizen means never being too busy to engage," Moland says.
Lydia Moland has two local events this week for Lydia Maria Child: A Radical American Life.

She will be interviewed by Megan Marshall at a hybrid event hosted by the Massachusetts Historical Society on Wednesday, November 16, at 6 pm, free to online attendees and $10 in person at the society, 1154 Boylston St. Boston. Find details and registration here.

She'll be in conversation with Christopher Lydon on Thursday, November 17, at 7 pm, at Harvard Book Store, 1256 Mass Ave., Cambridge. No ticket required; details here.