How the Paralympics Are Helping Society Become More Inclusive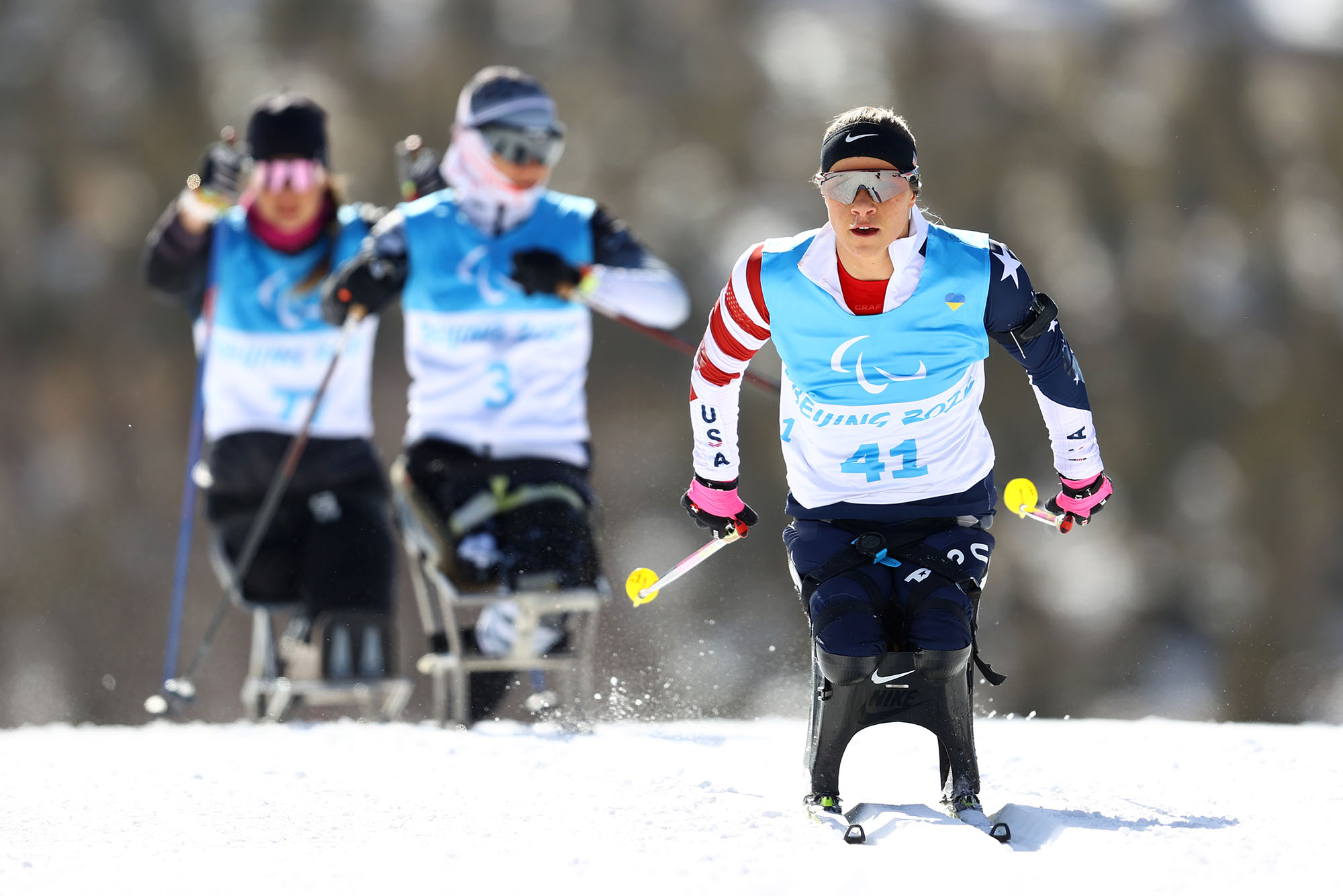 International Sports
How the Paralympics Are Helping Society Become More Inclusive
Alum Jessica Harney, president of New England Disabled Sports, says the ambitious next step is for the Olympics and Paralympics to happen together
The 2022 Paralympic Winter Games, which began on Friday in Beijing, China, site of the 2022 Winter Olympics just a couple weeks ago, will put the ongoing explosive growth of adaptive sports on display once again—only this time, the games will be getting maximum television exposure.
Since the first Winter Games in Paralympic history were held in 1976 (the Paralympics originally started as Summer Games in 1960), the number of competitors has doubled, to a maximum of 736 athletes competing across 78 medal events—39 for men, 35 for women, and 4 mixed events—this year.
There is no excuse now for missing the action. NBCUniversal will present more than 230 hours of this year's Paralympic Winter Games across its platforms, including a record 120 hours on television—7 hours of which will air on the NBC broadcast network, with 3 hours of primetime coverage for the first time.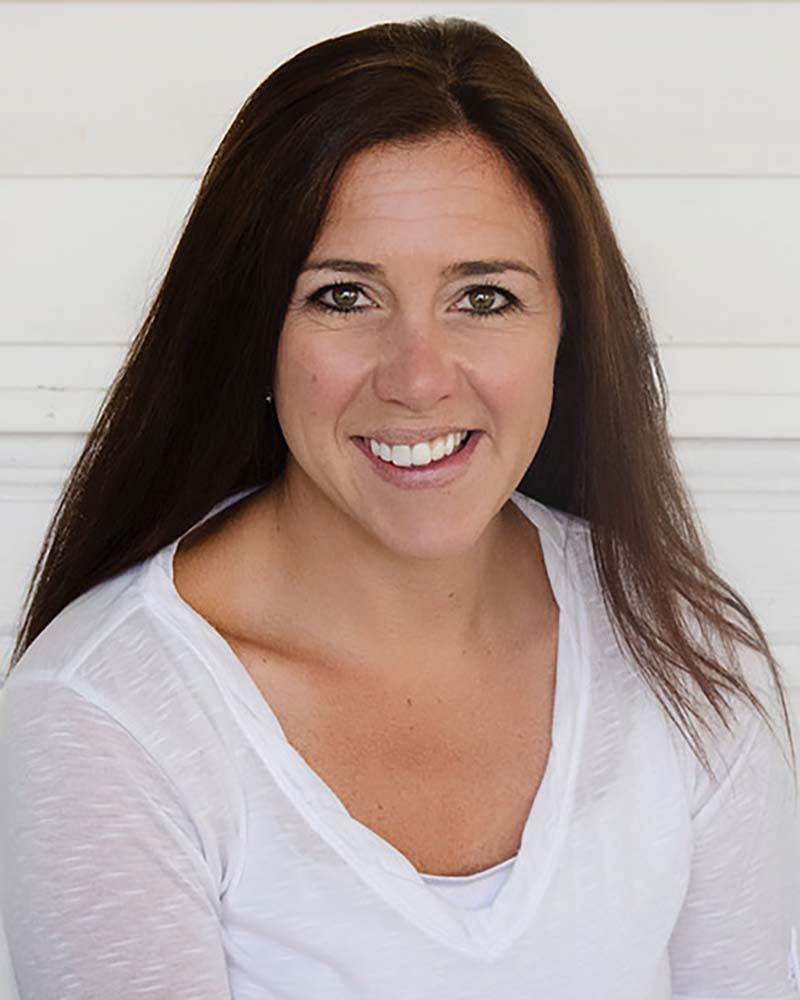 Jessica Harney (CGS'99, Sargent'02), president of New England Disabled Sports (NEDS), an international alpine skiing medical classifier for the International Paralympic Committee, and the head of alpine medical classification for the US Paralympics, has seen the growth of the Paralympics up close—through her personal and professional lives.
Harney's first exposure to adaptive sports came in the 1980s, when her father Bob Harney, an orthopedic surgeon, wanted to teach her younger sister, Kim, who has a cognitive disability, to ski with the family. Through a chance encounter with a young instructor named Emily Morrison, who had an interest in working in adaptive sports, the Harneys were soon able to count on skiing as their family vocation.
Eventually Bob Harney and Morrison teamed up to found NEDS, which is housed at Loon Mountain Ski Resort, about two hours north of Boston in Lincoln, N.H., with a satellite site at the Bretton Woods Ski Resort.
Jessica Harney's personal experiences with adaptive sports guided her toward becoming an occupational therapist and a physical therapist. She's now program director of the entry-level occupational therapy doctoral program and a senior lecturer in occupational therapy at Tufts University.
Bostonia caught up with Harney, who lives in Medfield, Mass., to get a feel for what the Paralympics are doing for equality and what the future of the Games might look like.
This interview has been condensed and edited for clarity.
Bostonia:
Other than the increase in participating countries and athletes, and increased television coverage, what are some of the ways you're seeing the Paralympics garner more attention?
Jessica Harney: You see it just in social media and you see it in marketing. When you look at the commercials that have happened, that have been developed and seen just in the last 30 days, with both the Olympics and the Super Bowl, and the inclusion of individuals of marginalized groups, it's amazing.

For me as a Paralympic classifier, there was this commercial that came out with the Canadian brothers [Brian and Robin McKeever] who were training—one is visually impaired—as the visually impaired athlete and the guide. They were running through woods and you were seeing how his vision changed over the years. It was just so well done. All the classifiers were geeking out over that. It was so well done in depicting reality. And when you see us as a society changing in that way and making it so apparent and so obviously inclusive, it's amazing.
Bostonia:
Have there been bigger steps taken recently to increase the prominence of the Paralympics?
Jessica Harney: Yes, 100 percent. But I also think the US Olympics Committee made a huge move and a huge statement by becoming the US Olympic and Paralympic Committee [in 2019], and they were the first to have so much collaboration and unity as a committee. And that was huge.
Bostonia:
With the Paralympics coming up, does watching them provide inspiration for the athletes in adaptive sports that you come across at NEDS?
Jessica Harney: I think it obviously means different things to different people at different levels all the time. But I think that the opportunity that the marketing has to make this awesome is huge. I think that the more we can show adaptive sports on TV, the more we are educating all generations, especially the younger generations, of equity, of "Look what I can do." Some may look at that as the wrong type of inspiration, but we should be looking at it as an impact for equity and how we approach and treat others, like "Hey, we can all go out and do this together." So, I think that that is critical. I think it's important to make excitement around it, I think it's important to bring people's attention to it.
Bostonia:
What do you hope the future of the Paralympics and adaptive sports will look like?
Jessica Harney: I think it's aspirational for there not to be separation between Olympic and Paralympic Games—they can all happen at the same time, right? Because the way it happens now is the Olympics happen and then everything goes away for about two weeks for a reset. So, we've grown to having the same local organizing committee, to having the same venue, to having the same athletes village, but why do we have to have the same experience twice?
Bostonia:
There seems to be a growing desire for that to happen.
Jessica Harney: Yes. The athletes are bringing it up too. I think you see more camaraderie, more integration, at least in the US, among the athletes and their sponsorships.… You just want to be the natural part of an organization.