Susanne Lyons on What's Ahead for the Tokyo Olympics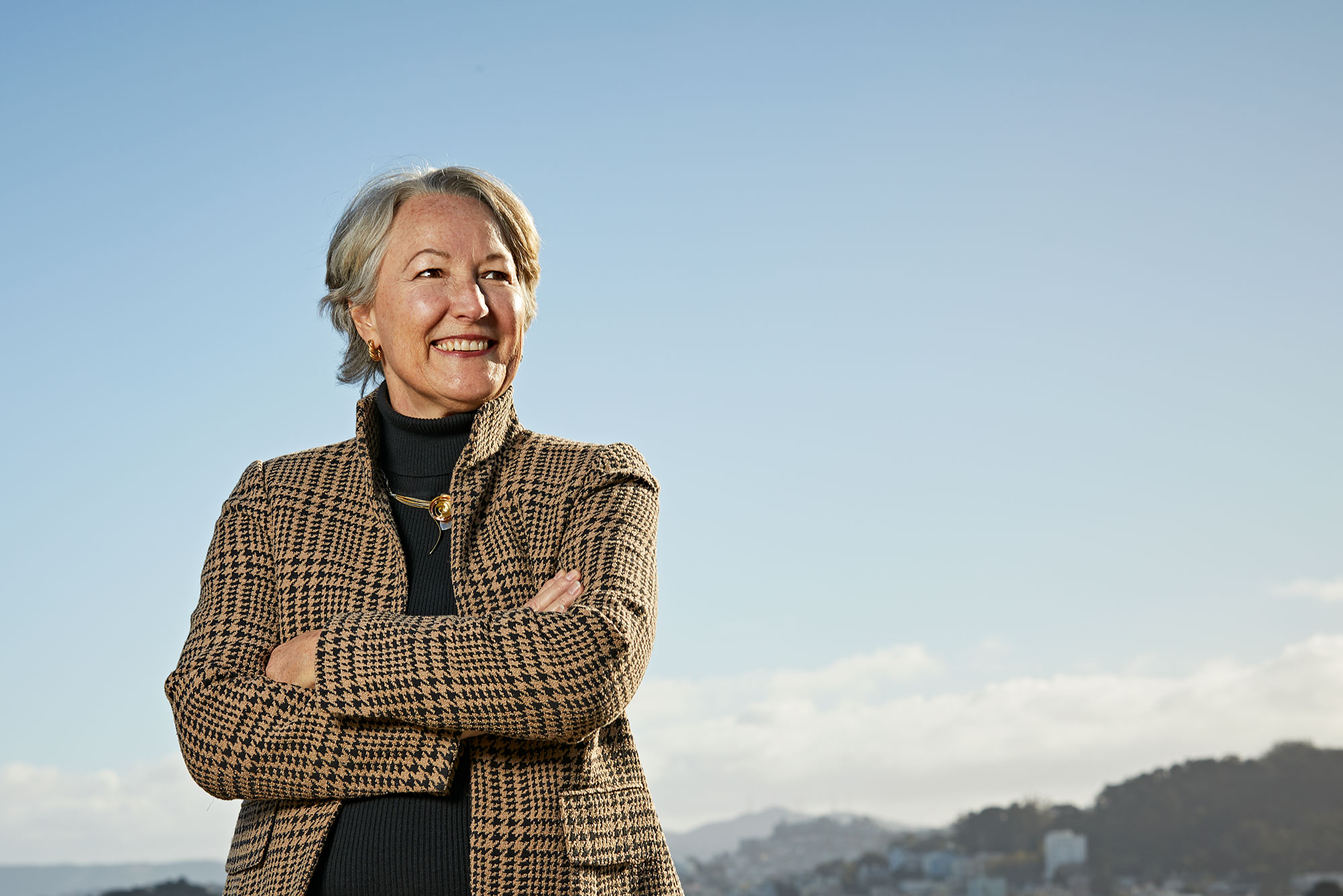 International Sports
Susanne Lyons, Chair of the US Olympic & Paralympic Committee, on Overcoming Recent Crises and What's Ahead for the Tokyo Olympics
Alum expects the summer Games "will look and feel very different from Games of the past"
Correction: An earlier version of this story incorrectly stated that the head of the University of Michigan had to step down following the Larry Nassar scandal. It was the head of Michigan State University who stepped down. We regret the error.
Susanne Daisley Lyons is chair of the US Olympic & Paralympic Committee, which oversees matters from fielding and supporting the US team that goes to the Games to which corporations will become sponsors of the events. For Lyons and her fellow committee members, the past three years have been wracked by a series of crises, including the discovery of sexual abuse of hundreds of female gymnasts, widespread criticism of a rule that forbade Black athletes from expressing solidarity against police brutality and oppression, and the deadliest pandemic in 100 years.
Lyons, a business executive with an MBA from the Questrom School of Business, retired from Visa USA in 2007. She's been involved with the Olympic Committee for about a decade.
The 2020 Summer Games, scheduled to be held in Tokyo, were postponed to July 2021 owing to the COVID-19 pandemic. If the Games go on as scheduled, says Lyons (Questrom'82), "It will be an opportunity for the whole world to come together and celebrate people at their best."
Bostonia talked to Lyons in January about what life has been like at the center of the Olympic storms and what she's looking forward to this summer.
Q
&

A
With Susanne Daisley Lyons
Bostonia:
How did you get involved with the Olympics?
Susanne Daisley Lyons: People often assume that I was an athlete, but I am probably one of the worst athletes in the Olympic movement. I was a business executive working mostly in finance and marketing, but at one point I worked for Visa, which is one of the international sponsors of the Olympics & Paralympics.

I was chief marketing officer and oversaw the sponsorship we had with the Olympics, and I got the bug. I retired in 2007 and a couple of years later, the Olympics was looking for three independent directors. I've been a board member of the US Olympic Committee for 10 years. I was supposed to term off in 2018, but in the beginning of that year a crisis hit: the Olympic scandal with Dr. Larry Nassar, which led to me unexpectedly becoming the interim CEO for a year and then being named as chairman of the board at the end of 2018.
Bostonia:
I think most people remember that scandal. Larry Nassar, the former team doctor for USA Gymnastics and Michigan State University's athletic department, pleaded guilty to sexually assaulting patients, usually in the guise of medical treatment, after hundreds of young women accused him of abuse.
Susanne Daisley Lyons: I've spent years thinking about this, and I think one reason it happened is that people don't listen to children. We had a lot of young girls saying, "I think something funny is going on" with someone who is highly respected by their parents and by their coaches, and people didn't believe them. I also think there were some people who heard athletes saying that they thought something was wrong and chose to turn a blind eye to it, either because they were friends with Larry Nassar or just didn't believe it.

So there were people in a position to know that something was happening and who did not do the right thing. There were delays in notifying law enforcement when things began to come to light.
Then some of the girls started to come forward, and all of a sudden girls were coming out from everywhere. And there were hundreds of them. Hundreds of them over 25 years. And no one had noticed or acted.
Bostonia:
What was the upshot?
Larry Nassar, who worked primarily at Michigan State University, was sentenced to a minimum of 45 years in jail, and there were quite a few other people who were punished. The head of Michigan State had to step down. There were probably four or five people there who were fired. And in USA Gymnastics, virtually everybody is gone. All of the administration—we had them step down. We removed all of their board and had a new board put in place. In our own organization, even though we didn't really know anything about it until it hit the papers, we were accountable because we are the overseers of all sports. And so our CEO stepped down, and also our head of performance of sports, because there was some indication that they had heard about this from the head of gymnastics and did not notify the board or law enforcement. So we had several individuals who were fired as well. And subsequently, we have spent three years putting reforms in place regarding mandatory reporting, required training for every single person who has contact with athletes, NGB [National Governing Body] compliance with Safe Sport rules, and we launched the now independent US Center for SafeSport, which is responsible for investigating and adjudicating reports of sexual abuse. We have also added more athlete voices to all our governance to ensure that athlete health and well-being are front and center at all times.
Bostonia:
There was also an issue with Black Lives Matter. How did that start and how was it resolved?
At the Pan American Games in Lima, two years ago now, two of our athletes chose to protest. One took a knee. One did a Black Power salute. The minute it happened, I thought, "Oh no. Now I'm going to have to punish these people for doing something that they believe was right." That was probably the worst moral dilemma in my role in the Olympics. They were trying to speak out about something very important and meaningful to them, and yet they had violated a rule stating that you cannot protest on the podium, and we had an obligation to enforce that rule. That's the big thing that is brewing right now.

Let's fast-forward to George Floyd last summer and Black Lives Matter becoming enormously important, particularly in our country. Many of our sports are dominated by elite Black athletes who said this rule is in conflict with our right to speak. Right now, the International Olympic Committee [IOC] is evaluating the rule. They're doing a survey of athletes all around the world. The vast majority of athletes would never consider a protest on the podium. But in the US, many of those same athletes who would never do it feel that if there are individuals who feel that they should do it, they should have the right to do it.
We had a commission led by a group of our own US athletes and outside experts to look at this issue. Rule 50 lumps together a whole lot of things about sponsorships and not wearing sponsors' logos on your uniforms and not making political statements, and it's meant to prevent hate speech or divisive actions. There is a whole lot of stuff loaded into this rule that doesn't really allow for someone who has something to say that is values-based. It doesn't account for someone wanting to peacefully use that moment respectfully, the one moment where they're famous, to make a statement.

So we did a very controversial thing after hearing from this committee. We decided that should someone choose to protest against social injustice or inequality in Tokyo and beyond, we will not sanction them. That doesn't mean that the IOC will not sanction them. They still have the right to sanction them, and the Tokyo organizing committee could choose to punish them. But we, the US Olympic & Paralympic Committee, will not say that it is wrong for somebody to express a respectful and nondivisive values-driven statement about social justice.

That's not very popular with our friends at the IOC, but we hope it will perhaps be a catalyst for change. You have to change with the times, you have to evolve, and we believe that this is where we as a movement need to evolve.
Bostonia:
What impact has COVID-19 had on the athletes? How are they training during the pandemic?
This pandemic broke last March, which would have been three to four months before the Games. At that time, athletes were at the peak of their conditioning and suddenly the rug was pulled out from under them. No one was sure if there would be Games, and we had to work very closely with Tokyo, which has spent billions of dollars on this, to make sure that they were OK with what we were going to do decision-wise. And it became very clear that we were not going to have the Games last year. They were postponed, and the athletes were doing their very best to train at home. We had to close our training centers. Most gyms were closed. Most pools were closed.

And we actually have some very hilarious videos on our Team USA website on how creative the athletes were in training. I have one of a rock climber—she was in her parents' living room climbing all over the room without touching the floor. I had a swimmer who had a giant rubber band to tie to her feet and was swimming in about an eight-foot kiddie pool with rubber bands holding her back. We delivered equipment as much as we could to people's homes.

It's been very difficult for athletes because they keep canceling or delaying the qualification events for this summer. Athletes really need to know what the qualifying criteria will be, so when you muddy up that criteria, there is the question: "Did the right people qualify?"
Right now, I'm feeling a lot more confident that with the vaccines, testing, and the therapeutics we can get athletes of the world safely to Tokyo. I think the athletes will be able to train and to compete—even if there are strenuous or "bubble"-type protocols. I think that it will be on television and that the world will be able to see it at a time when we really, really need to see something uplifting.

Whether there will be spectators remains to be seen; it depends on how far along in the vaccination curve we are. But they're working really hard to figure out how we can have people attend and how we can get the athletes there safely and house them. I expect these Games will look and feel very different from Games of the past, but I believe they will happen.

Bostonia:
Do you expect the athletes to all be vaccinated?
We won't require it, and the IOC won't require it because there are always going to be some people who won't want to be vaccinated. We will certainly highly encourage people to be vaccinated. Our plan for Tokyo is not and cannot be fully vaccine-dependent. We need to use all the arrows in our quiver.
---

I think that [the Olympics] will be on television and that the world will be able to see it at a time when we really, really need to see something uplifting."

---
Bostonia:
Are the Paralympics affected differently from the Olympics?
To some extent, yes. That's partly because the virus can pose a greater health risk to certain individuals. Accessibility can pose a greater health risk; it can add some additional hurdles for athletes. But our Paralympians are preparing right now, just as our Olympians are. Every Paralympian has an amazing story. They have each overcome some form of adversity to become their best self. They are very, very resilient people.
Bostonia:
How else had COVID-19 affected the Olympics?
COVID has forced collegiate programs to drop many sports. That's a problem because the NCAA is an enormous pipeline for Team USA. These are sports like gymnastics, rowing, and fencing that are being shut down, and youth programs have been shut all across America. So if you fast-forward to 2028, the people who would be on Team USA are not able to compete and learn how to be team members during this critical development period. At the collegiate level, we are tremendously impacted by these cuts.
Bostonia:
What exactly does the Olympic & Paralympic Committee do?
We are the umbrella over all things Olympic and Paralympic here in the US. Each sport, and there are 52 sports, has a National Governing Body [NGB] that manages its own programs, its own youth programs—grassroots, all the way up to the elite athletes. So things like volleyball and wrestling and gymnastics and skiing all have their own NGB, and we are the overseers. We also negotiate all of the commercial deals that basically fund the Olympics, which is important because we are the only country in the world that receives no funding at all from our government. We are funded by private donations, by our broadcast rights to NBC, and by our commercial sponsorships. Our main job is to field a team for the Games and provide support to all those different sports to develop the athletes who aspire to go to the Games. We are also responsible for bidding for Games and trying to bring Games to the US. We successfully bid for the 2028 Summer Games, which will be in Los Angeles, and we hope to bring the Winter Games to Salt Lake City sometime thereafter.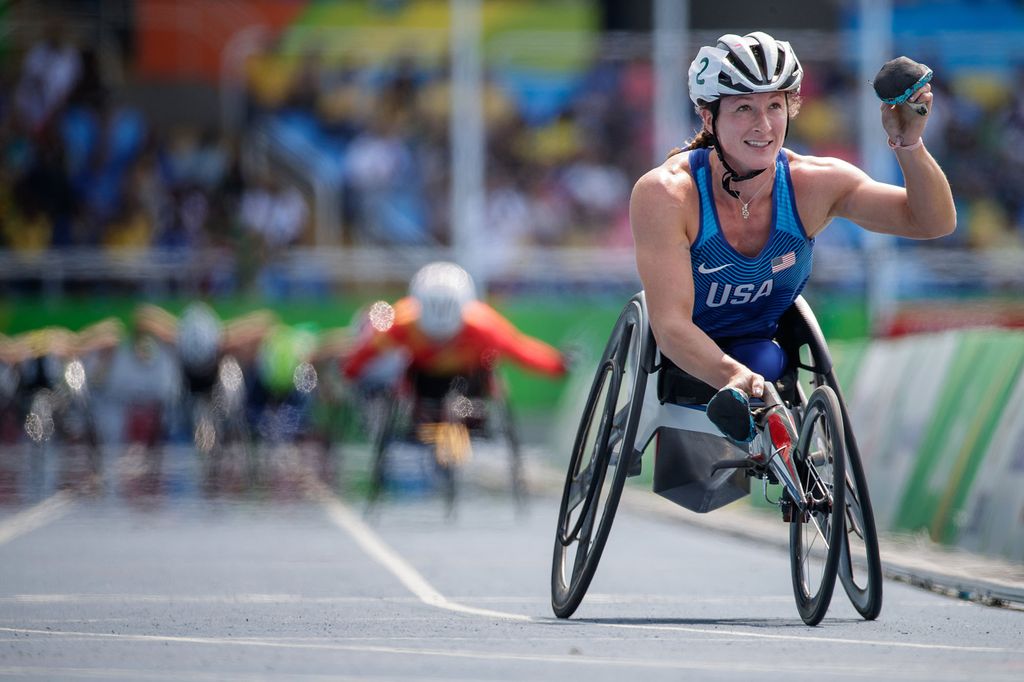 Bostonia:
As I recall, Boston turned down the opportunity to host the Olympics.
Yes, Boston had a very strong bid and was selected by us for the 2024 bid, and there was a big protest. It was very concerned about whether there would be a burden on the taxpayers and whether it was a bad financial deal for Boston. In the end, Boston said no.
Bostonia:
So Boston declined because they thought they would lose more than they gained? Does that make sense?
Yes. In most cities I think that may actually be the case. The only way to have economically viable and successful Games is if you already have most of the venues in place. In Boston, it would have cost a lot of taxpayer money and it may or may not have been economically viable, though it would have provided some remarkable urban developments as a legacy. There are a lot of schools of thought on Olympic economics. In my mind, there are probably five or six cities in the world that have the capacity to do it in a way that can actually make money for those cities and create a lasting legacy.
Bostonia:
Is Tokyo one of them?
Yes, Tokyo probably is one of them. Tokyo is really well organized. They have a very good urban plan, and I think that their Games will probably be very successful, despite the challenges of COVID-19.
Bostonia:
What are you looking forward to most about Tokyo?
If we're able to have the Games in July and Paralympic Games in August, we should be just getting over the hump. It will be an opportunity for the world to come together and celebrate people at their best. I think the Games could have a greater healing power and the ability to unite our own fragmented country than they have ever had before.