Opening Doors: Manjusha Kulkarni
LAW alum and AAPI Equity Alliance executive director on fighting discrimination through legislation
Manjusha Kulkarni (LAW'95),
executive director of AAPI Equity Alliance, on fighting discrimination
They are determined to use their experience, influence, and positions to help make their business, organization, and world more inclusive. They are breaking barriers—and then reaching back to help those behind them overcome the same hurdles. They are BU alumni, faculty, and staff—of every race, ethnicity, age, and gender—and they are "Opening Doors" for the next generation.
---
Manjusha Kulkarni witnessed the power of the courts at a young age. When she was 10 years old, her mother, a physician and an immigrant from India, was denied a position at a Birmingham, Ala., hospital because of her immigrant status. "At her review, the panel of white male physicians asked very bluntly, 'Why are you foreigners coming to the United States and stealing our jobs?'" says Kulkarni (LAW'95).
As it turns out, that wasn't an isolated incident. The hospital had been routinely denying foreign medical school graduates the opportunity to join its residency program. Kulkarni's parents brought a class-action lawsuit against the hospital. It was settled out of court—and the hospital made significant changes to its program as a result.
That's when Kulkarni realized what the law could do for people who looked like her and her family. "Seeing that the law was a vehicle for change and actually able to redress the wrongs that my parents experienced was really motivational for me," she says.
Since earning a JD at the School of Law (following her undergrad years at Duke and a gap year working for the Southern Poverty Law Center), Kulkarni has staked out a career in antidiscrimination law and advocacy. She's worked as an attorney for the National Health Law Program and as executive director of the support services nonprofit South Asian Network (SAN), earning her a Champions of Change award from the Obama administration for SAN's work to educate Asian Americans and Pacific Islanders (AAPI) about the Affordable Care Act. Now, Kulkarni is executive director of the AAPI Equity Alliance, a coalition that advocates for the rights of the Asian American and Pacific Islander community in Los Angeles County.
In 2020, the organization cofounded the Stop AAPI Hate initiative, which aggregates and responds to incidents of violence and discrimination against the AAPI community, which greatly increased after the pandemic began. From March 2020 to September 2021, Stop AAPI Hate documented more than 10,000 such hate incidents. And according to a survey commissioned by the initiative, an estimated one in five Asian Americans and Pacific Islanders experienced a racist incident in the past year.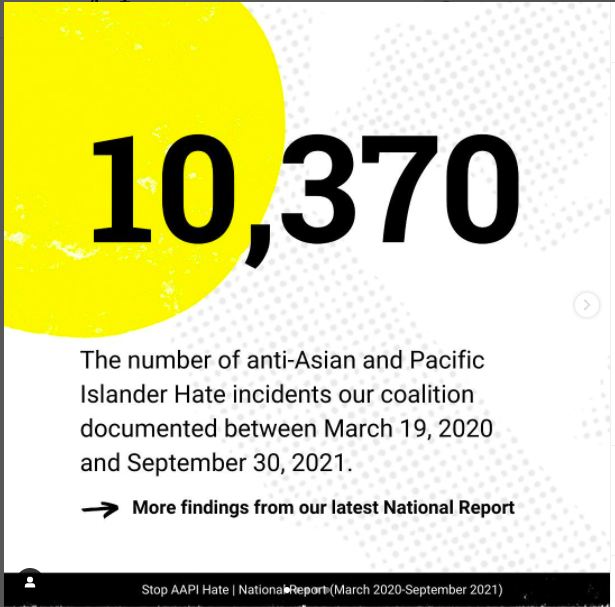 The initiative landed Kulkarni on Time's 100 Most Influential People of 2021, alongside her Stop AAPI Hate cofounders, activists Russell Jeung and Cynthia Choi of San Francisco State University and Chinese for Affirmative Action. According to Time: "…no coalition has been more impactful in raising awareness of this [anti-Asian] violence than Stop AAPI Hate."
As an attorney, Kulkarni has always been determined to use her skills to stop racism. "I'm not necessarily in the business of changing hearts and minds; I want to change policies to change behavior," she says. "One thing that we make clear at Stop AAPI Hate is that it's not just about interpersonal violence or hate, but the institutional and structural mechanisms [that make racism possible]."
Kulkarni recently spoke to Bostonia about her work and what companies can do to foster inclusivity.
Q
&

A
with Manjusha Kulkarni
Bostonia:
Can you talk about the work you do at the AAPI Equity Alliance?
Manjusha Kulkarni: In a lot of ways we serve as the policy umbrella for our member organizations, because a number of them don't do policy work—they're direct service. For example, my old organization, the South Asian Network, is a member because they're handling things like domestic violence cases and citizenship assistance. So there's no time to do policy work. So the AAPI Equity Alliance would be the outward-facing entity [that advocates for policy change and other measures]. 

We have six different focus areas: health, which includes healthcare access and public health measures like COVID-19 outreach and vaccine distribution; mental health, so therapy and other services; environmental justice, as communities of color often bear the brunt of things like heat islands; housing and economic development, which is related to affordable housing, workforce development issues, and homelessness; older adults, so specific issues related to the caretaking of older adult in our communities; and human trafficking, which covers both sex trafficking and labor trafficking of individuals from Asia. We're also starting up a domestic violence–specific taskforce. 

In addition to that, we cofounded Stop AAPI Hate with Chinese for Affirmative Action and San Francisco State University after we began to see discrimination crop up across the country. No one else was collecting data on these incidents; the FBI runs a hate-crime database, but it relies on voluntary reporting from local law enforcement agencies. Because of concerns that the immigrant and limited-English-proficiency community has about reporting to law enforcement, we believed it was important to share hate-incident reports and resources and make the information available in multiple languages.

We've become the nation's leading aggregator of data on what's happening to the AAPI community: in 18 months, we've received over 10,000 reports of hate and discrimination, from all 50 states and the District of Columbia. By collecting this data, we hope to call attention to the severity of the problem and help drive necessary and effective policy solutions.
Bostonia:
You've been in the equity field for decades now. Why is equity and antidiscrimination work so important?
Manjusha Kulkarni: We want to benefit from everything that the seven billion people on our planet have to offer. And discrimination prevents that. If you look at [American psychologist] Abraham Maslow's pyramid of human needs, the top is self-actualization. When you actually get to be your best self and present your talents and you get recognized for them—that's important. If you can't actualize your dreams or your hopes, then that's a different, [less fulfilled] life. And society loses out on all the talents and skills that we could benefit from.

That goes all the way from the bottom to the top. Look at the tech sector: if you didn't have some of those South Asian men at the head of Google and Microsoft and Twitter, they might be lesser organizations. But it's not just people in prominent positions we're talking about; on the other end, facing discrimination can mean not having a steady income or access to healthcare or schools. Those are the kinds of things that keep people in poverty and sickness.
---

I'm not necessarily in the business of changing hearts and minds; I want to change policies to change behavior.

---
Bostonia:
What can people do in their own workplace to make them more diverse, and inclusive?
I think it's about creating a culture that supports inclusivity. I do believe very much in laws and policies—in California, for example, there are rules around boards of directors being more equal and having certain percentages of women on them. Representation matters, and it certainly makes a difference in companies' practices, from what their employees look like to how they market a product.

There is a universe of differences when you don't have just white men in charge. Even just the way workspaces are framed—when you're arranging desks and chairs, you might think about women who are 5'4", and not just men who are 6'2". Or bigger things like how the Food and Drug Administration let pharmaceutical companies get away with only testing drugs on men for decades (including a female Viagra drug). I mean, you just live in a different universe when you have true inclusion.
Bostonia:
Are things getting better, in your opinion?
I think things are much, much better these days. There's awareness and an accountability piece that wasn't there before. Even just in the last five years, honestly, there's been a real change. Some of it's driven by social media, where that becomes a mechanism of accountability because it's harder to not see things you don't want to see. You know, police violence has been an issue for 400 years, since the first police were slave trappers. But we didn't see the horrific things they did. And now that we can record violence with a smartphone, that changes the dynamic. It's harder to ignore racism when you can see it.
This Series
Also in
February 24, 2023

November 18, 2022

October 25, 2022