Opening Doors: Jenn Lindsay (GRS'18), Founder of So Fare Films
"We're diverse people telling diverse stories about diversity," the Rome-based filmmaker says about her production company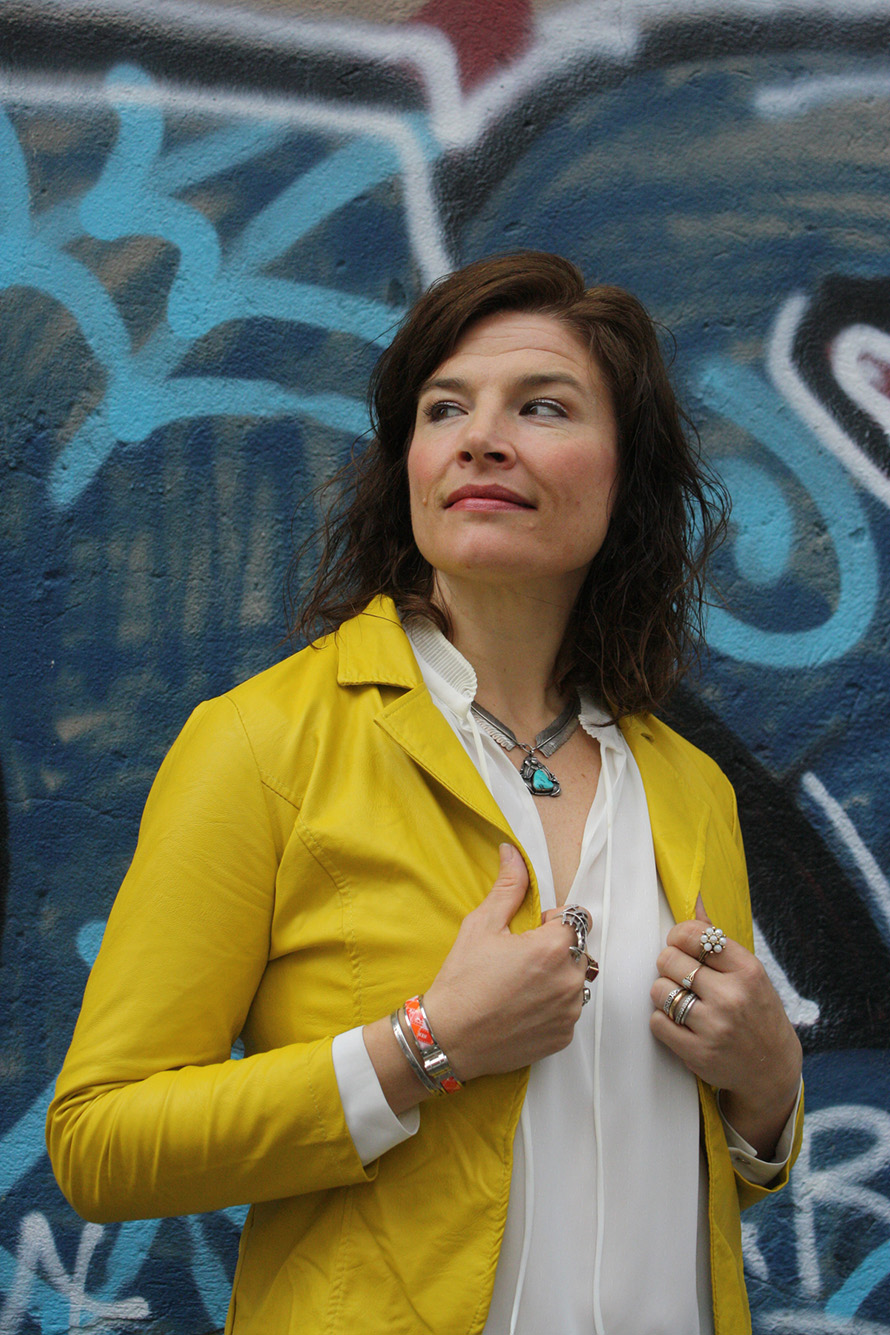 Jenn Lindsay (GRS'18),
Founder of So Fare Films
They are determined to use their experience, influence, and positions to help make their business, organization, and world more inclusive. They are breaking barriers—and then reaching back to help those behind them overcome the same hurdles. They are BU alumni, faculty, and staff—of every race, ethnicity, age, and gender—and they are "Opening Doors" for the next generation.
---
Jenn Lindsay's film career has taken her all over the world. Boston, Rwanda, Indonesia, Rome—the last where she settled six years ago and established So Fare Films, a soup-to-nuts production company and training program for young filmmakers.
Helmed by Lindsay (GRS'18), who earned a doctorate in philosophy in the social science of religion at Boston University, So Fare's (so fare, pronounced so far-ay, means "I know how to make" in Italian) media revolves around inclusivity. The company primarily produces documentaries and docuseries about social and religious diversity—such as the COVID-era film Quarantined Faith—educational diversity, equity, and inclusion (DEI) videos for organizations, and "how-to" videos on both filmmaking and DEI topics.
So Fare's Emerging Creators internship program also trains young filmmakers from populations historically excluded from the industry, among them women, LGBTQ+ individuals, and people of color. Many of the interns are Lindsay's students at Rome's John Cabot University, where she teaches sociology and communications. The new Women in Progress docuseries, which follows female entrepreneurs in different industries in Rome, is completely produced, shot, and edited by the Emerging Creators interns.
When she first entered the industry, Lindsay never could have imagined leading a production company of 40-plus. A solo shoot for a project in Rwanda ultimately set her on a path that would lead to So Fare: "I was talking to somebody, and he told me this proverb that gave me a total paradigm shift: 'If you want to go fast, go alone. But if you want to go far, go with others.' I was like, oh…filmmaking is a team sport."

Years later, that's the ethos she and So Fare carry into all of their projects, Lindsay says. From highlighting untold stories to teaching the next generation how to write press releases, apply for grants, and operate an editing bay, So Fare is working to make filmmaking an industry for all.
"We're on a journey together, both in the inner sanctum of the company and collectively as people trying to live more productive, meaningfully connected lives," she says. "And we think that leveraging the power of the media to make that a better experience is worth our time."
Bostonia spoke with Lindsay about her work with So Fare and why media representation is crucial for audiences and subjects.