Boston University to Divest from Fossil Fuel Industry
University News
Boston University to Divest from Fossil Fuel Industry
Acknowledging climate advocates who helped push for change, President Brown says decision puts BU on "the right side of history"
Boston University will divest from fossil fuels, starting immediately, President Robert A. Brown announced on Thursday, a decision reached amid increasing proof that burning fossil fuels is accelerating the harmful effects of climate change—and after nearly a decade of campus activism and protests.
"This has been a long journey within the BU community and the Board of Trustees," Brown told BU Today. "This is putting us on the right side of history."
Brown also acknowledged the role of climate activists in the decision. "Advocates here have been very influential in talking with the [Trustees] advisory committee and swaying their opinion," he said. "I am proud of everyone who is involved, because it's a complicated process."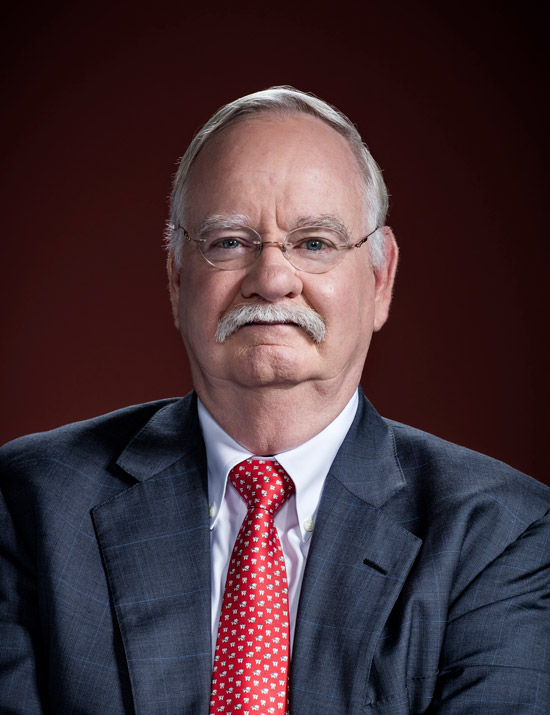 The University's Board of Trustees voted Wednesday evening in favor of BU adopting a plan to move investments tied to the fossil fuel industry, mainly crude oil and natural gas (the board had voted to divest from coal and tar sands in 2016). The decision came out of numerous meetings over years with members of the BU community, among them faculty, students, divestment advocates, and climate experts, that focused on how quickly the climate crisis is accelerating—and how quickly the clean energy sector is advancing.
"Climate change is moving much more rapidly than we thought even five years ago—it's not something our great-grandchildren are going to deal with, it's here and something we're worrying about now," said trustee Richard Reidy (Questrom'82), who heads the board's Advisory Committee on Socially Responsible Investing (ACSRI), which recommended the divestment policies and goals to the board. As a result of meeting with University experts and advocates, the committee concluded that the degree of social harm caused by fossil fuel–related emissions justifies the goal of divesting from the fossil fuel sector.
"We all heavily rely on fossil fuels, but there has to be a transition process," Reidy said. "We think that divestment is one vehicle to hasten fossil fuel extractors to transition to renewable energy."
Going forward, BU will phase out any investments in companies that extract oil and natural gas. The University's endowment, more than $3 billion, will not have any direct investments in fossil fuel companies. Instead, investing in support of fossil fuel–free energy production will be a priority.
The ACSRI's approved proposal also acknowledges that reaching 100 percent divestment from all current fossil fuel products and companies—particularly holdings in indirect investments—is complicated, and that it can take a decade or more for them to be completely phased out. The plan also allows for the evolution of energy producers from fossil fuels as they embrace clean energy technologies. Over time, Reidy said, new clean technologies will become more and more abundant and profitable.
---

This is signaling where we think the world should go.

---
"These are specific, achievable recommendations," said Lila Hunnewell, BU's chief investment officer, who will oversee the transition from fossil fuel investments for the University. "It's both a divestment plan and investment plan that reflects the aspirations of the community and the limitations created by the endowment's current scale."
Exactly five years ago, in 2016, BU officials voted in favor of divesting from coal and tar sands and committed to revisiting further divestment from other fossil fuels in 2021. Because of continued pressure from the student-led divestment movement DivestBU, which began in 2013 amid a nationwide call for universities to pull out their financial holdings from the fossil fuel industry, the ACSRI started preparing its recommendation in time for the five-year mark.
Coming out of the 2016 recommendations, BU developed and began to implement a comprehensive Climate Action Plan aimed at positioning the University to have net-zero carbon emissions by 2040. As one major step, in December 2020 the University began purchasing energy produced by a South Dakota wind farm that BU enabled. And closer to home, right on the Charles River Campus, the Center for Computing & Data Sciences, now under construction, will be BU's first building to be 100 percent free of fossil fuels when it's completed in 2022.
From the beginning of the divestment movement, the goal has been to stigmatize money that bolsters the largest climate change–fueling industry in the world. Although divestment won't necessarily have a major long-term effect on companies like ExxonMobile and Chevron, there is a growing coalition of over 1,300 schools and institutions—including Harvard University earlier this month—that have released plans to stop investing in fossil fuel–related industries. Schools that have announced that they have divested, or plan to divest, include American University, Middlebury College, Brown University, and Georgetown University.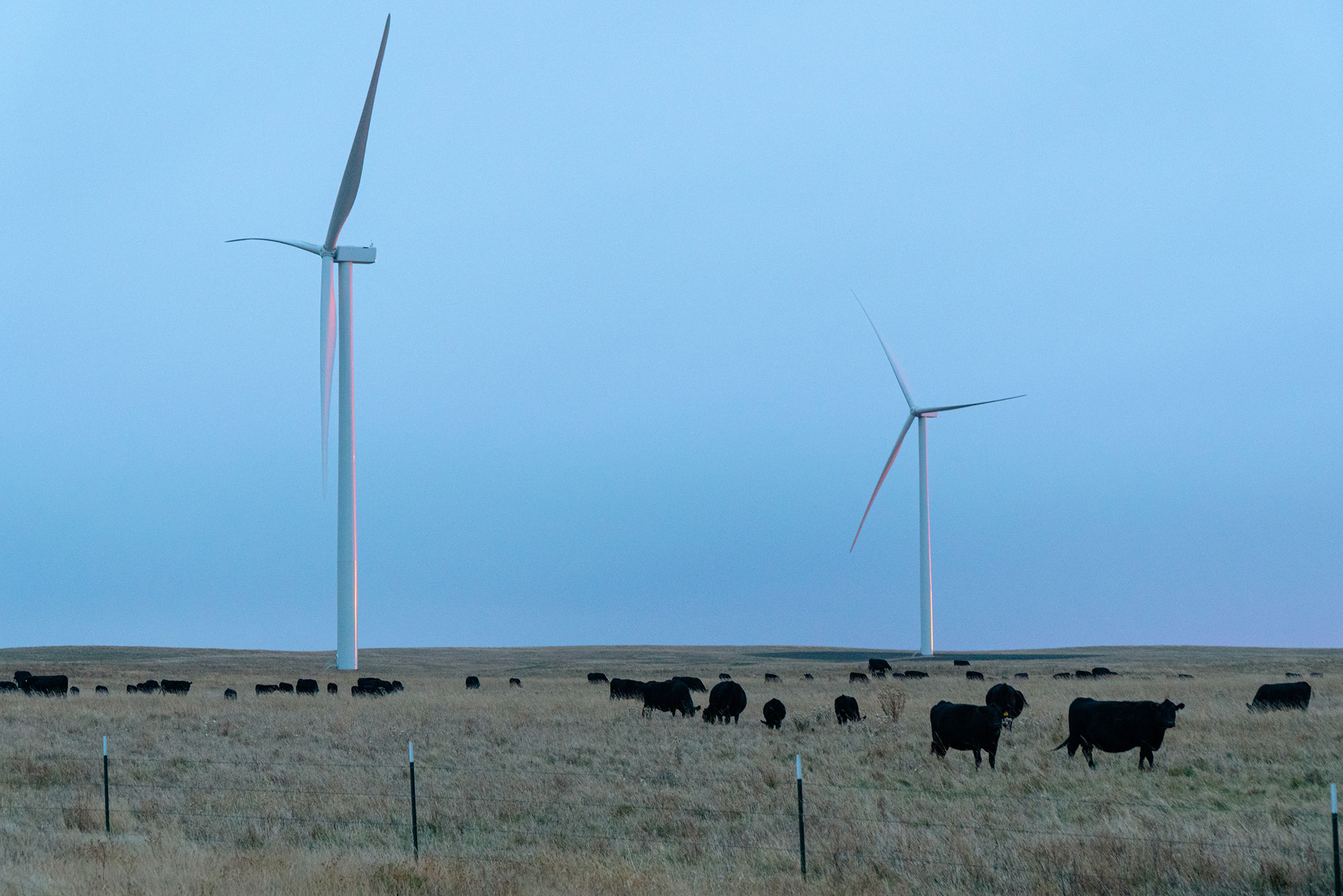 At BU, the most vocal advocate for divestment has been DivestBU, which over the years has prodded and pressured administrators and met with leaders. Its website chronicles a timeline of meetings and letters exchanged with Brown and others from 2013 to 2015, 2016, 2017, and 2019.
In a 2019 proposal to BU, DivestBU wrote: "BU should continue its legacy of social justice leadership, acting to meet the needs of its students, and advancing the well-being of its Boston neighbors. To embody these values in its endowment, BU must support the necessary transition away from a fossil-fuel based economy and towards an environmentally and socially just one through fossil fuel divestment and reinvestment into green sectors of the economy."
This week, those efforts by DivestBU, and others, bore fruit.
"I personally believe that the evidence is unmistakable that human intervention has caused climate change, and the technology and developments that are occurring give us the power to try to mitigate it," Brown said. "This is signaling where we think the world should go."
Although divestment is an important step for BU, Brown emphasized that some simple steps made by community members that are outlined in the Climate Action Plan can have an even greater and more immediate impact, such as opting for public transportation whenever possible rather than driving to campus.
"There's a huge number of small things we can do that are going to be very important as we try to mitigate global warming," he said. "The University community needs to commit itself to all of the steps needed to mitigate this [global] temperature rise—we need to do more and do it faster."
In his letter to the BU community Thursday, the president also tied BU's divestment from fossil fuels directly to the work that's being done every day on campus. "We intend to systematically address energy use for all 345 buildings occupied by the University," he wrote.
"As a leading research university, Boston University is part of the ongoing search for solutions. The research of our faculty and students is contributing to new understanding of the impacts of global warming on our oceans and our cities and to the invention of new technologies that have the potential to radically reduce energy consumption and mitigate the worst effects of global warming."
And, he added: "​​We face the challenge of changing our way of life at unprecedented speed if we are going to preserve the Earth's environment as we know it."