Six Events to Check Out at Alumni Weekend 2021
A guide to free offerings open to the entire BU community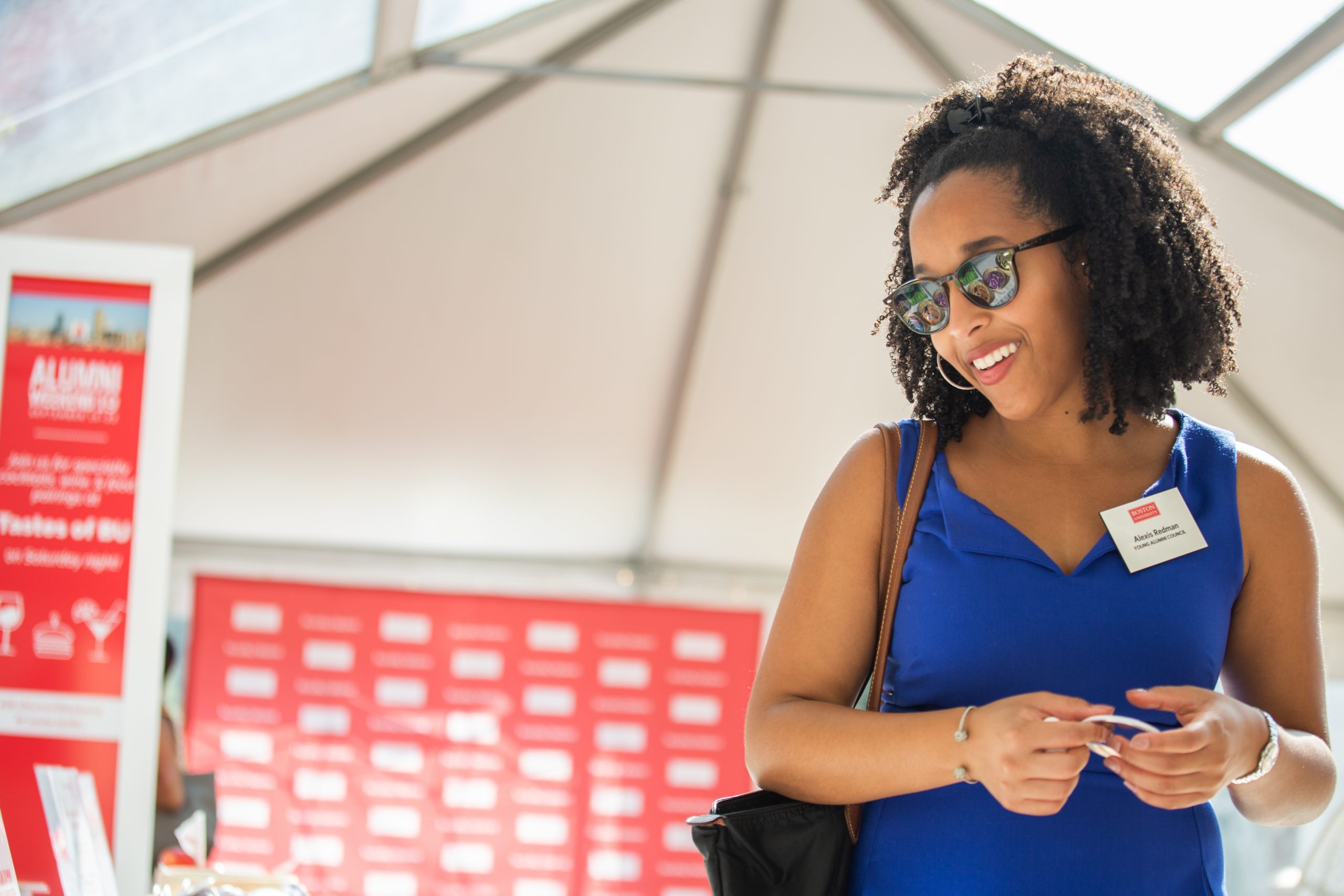 Alumni Weekend
Six Events to Check Out at Alumni Weekend 2021
A guide to free offerings open to the entire BU community
The pandemic may have forced last year's Alumni Weekend to go fully virtual, but thanks to vaccines and masking, alums are being welcomed back to a bustling campus this year. Alumni Weekend 2021, which runs through Sunday, October 3, will feature awards ceremonies, receptions, lectures, and a riverboat cruise on the Charles for Golden Terriers. While many events will be in person again, most will also be streamed online for those who would prefer to attend remotely. And good news—many events are free and open to students, faculty, and staff, although registration is required. Check out six highlights below.
1
Attend a Center for Antiracist Research Symposium
BU's Center for Antiracist Research will host the symposium What the Science Tells Us: Racial Health and Economic Inequities during the Pandemic, with opening remarks from President Robert A. Brown and Ibram X. Kendi, Boston University's Andrew W. Mellon Professor in the Humanities, founder and director of BU's Center for Antiracist Research, and best-selling author of How to Be an Antiracist. Kendi is one of this year's 25 MacArthur Foundation "Genius" Grant recipients, announced September 28. The symposium will also include a series of fireside discussions on topics such as Racism as a Public Health Emergency: The Call for Urgent Action, featuring panelist Rochelle P. Walensky, director of the US Centers for Disease Control and Prevention. Other panelists for the afternoon's fireside sessions include Marcella Nunez-Smith, senior advisor to the White House COVID-19 Response Team and chair of the Presidential COVID-19 Health Equity Task Force, and Reshma Kewalramani (CAS'98, MED'98), chief executive officer and president of Vertex Pharmaceuticals. The symposium is supported by the Vertex Foundation.
Friday, October 1, 1:30 to 5:30 pm
Location: Metcalf Hall and online (you can indicate which fireside keynotes and panels you plan to join when signing up)
The popular Tastes of BU event has gone global for a second year. Visit this list of alumni-owned food businesses, place an order at one of them between Wednesday, September 29, and Sunday, October 3, snap a picture of the food or drink you purchased, and then dig in. Make sure to follow @bualumni on Instagram so you can post your photo with #TastesofBU. You'll be entered to win a prize (your Instagram account must be public to participate).
All week
Location: Online
3
Learn about Hidden Influences in US Politics
Ray Fisman, BU's Slater Family Professor in Behavioral Economics, is the speaker at the 2021 Gitner Family Lecture. He will discuss how special interests influence politics beyond traditional campaign donations, focusing on the use of corporate philanthropy to influence America's legislators and regulators. Fisman has been widely interviewed by news outlets such as the New York Times, the Wall Street Journal, and The Economist.
Wednesday, September 29, 6 to 7:30 pm
Location: Stone Science Auditorium and online
4
Explore 20th-Century Photography
Peter Raimondi (MET'80, LAW'83) will deliver the MET Distinguished Lecture "The Muse as Inspiration in Photography." Raimondi, an avid photographer, will discuss works by major 20th-century master photographers such as Alfred Stieglitz, Emmet Gowin, and Edward Weston, along with his own portraits of his wife, Chris, focusing on how these works depict their central source of inspiration—the muse.
Thursday, September 30, 6 to 7:30 pm
Location: Online
The Boston University Symphony Orchestra will give its first public performance since the pandemic began. This also marks the BU concert debut of James Burton, a College of Fine Arts master lecturer in music, as BU's director of orchestral activities. Burton is the choral director for the Boston Symphony Orchestra and the conductor of the Tanglewood Festival Chorus as well.
Friday, October 1, 8 to 10 pm
Location: Tsai Performance Center; the event will also be livestreamed here.
At the 73rd Best of BU Alumni Awards, four people will be presented with 2021 Distinguished Alumni Awards: Lawrence Carter (STH'68,'70,'79), dean of the Martin Luther King Jr. International Chapel at Morehouse College and founder of the Gandhi King Ikeda Institute for Global Ethics and Reconciliation; Shoshana Chatfield (Pardee'88), rear admiral in the US Navy and president of the United States Naval War College; and Kathleen McLaughlin (ENG'87), executive vice president and chief sustainability officer of Walmart, Inc., and president of the Walmart Foundation; and Tijjani Muhammad-Bande (GRS'81), permanent representative of Nigeria to the United Nations and past president of the United Nations General Assembly. Priyanka Naik (CAS'10), a vegan chef and author of the forthcoming cookbook The Modern Tiffin, as well as the senior lead of North America API revenue and partnerships at Twitter, will receive a Young Alumni Award.
Saturday, October 2, 1:30 to 3 pm
Location: Metcalf Trustee Ballroom and online