How One Infectious Disease Expert Researches Coronavirus While Treating Patients Who Have It
Coronavirus
How One Infectious Disease Expert Researches Coronavirus While Treating Patients Who Have It
BU physician-scientist Joshua Barocas works on the front lines of the pandemic at Boston Medical Center
Joshua Barocas has what he calls a "dad decontamination protocol," essential for a family man who cannot take his work home from the office: as a physician-scientist working at Boston University School of Medicine and Boston Medical Center (BMC), he both researches the novel coronavirus in the lab and treats patients infected with it in the clinic.

"I have two little kids and a spouse," says Barocas, an assistant professor at the School of Medicine, whose teaching hospital is BMC. "We have a dad decontamination protocol that involves taking off my shoes before coming in the house. If I've been in the hospital, then I take off my clothes before I come into the house and wash up before I do anything active with the family."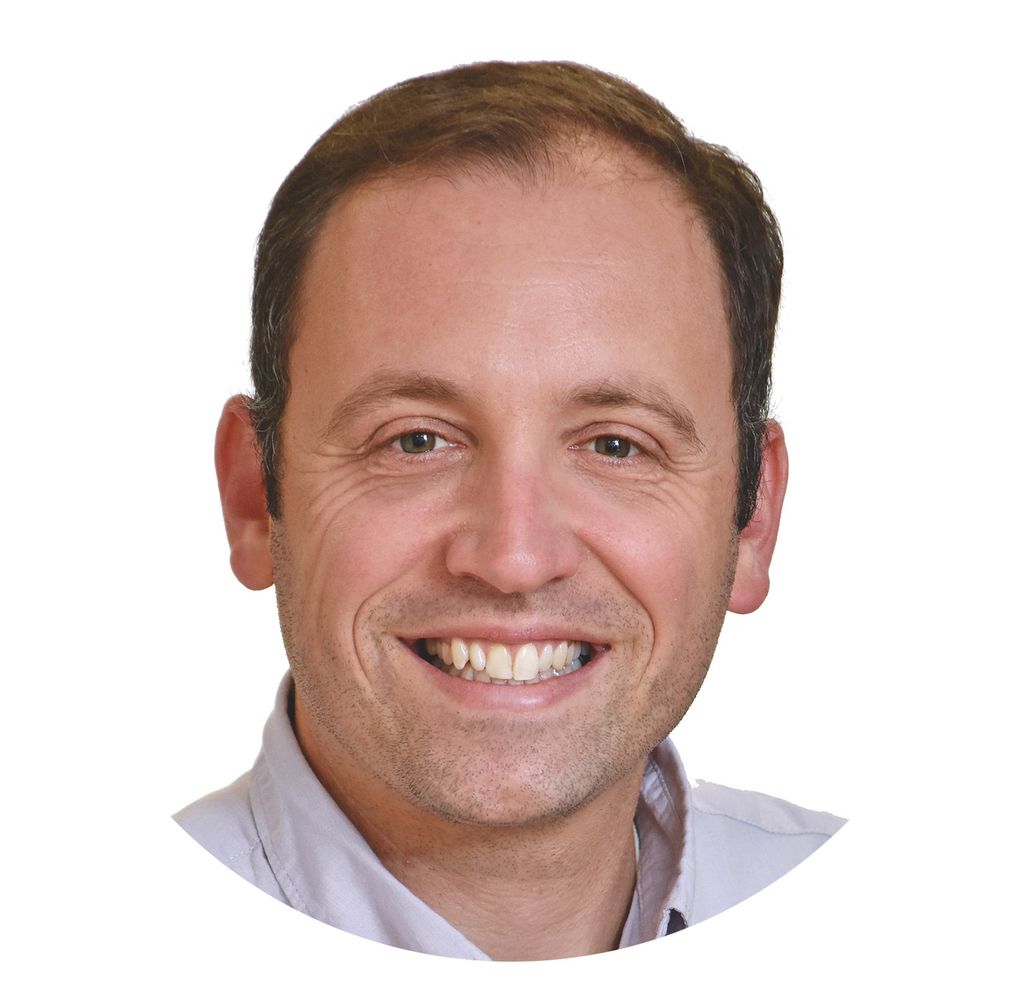 To date, the SARS-CoV-2 virus that causes COVID-19 infections has been detected in more than 58,000 people and killed more than 3,000 in Massachusetts. Barocas coleads an interdisciplinary infectious diseases research project, predating the pandemic, that's now studying the coronavirus' effects on some of the most vulnerable patients—those with substance abuse and other underlying disorders.

"We estimate that about 4.6 percent, if not more—probably nearing 5 or 6 percent—of the population of Massachusetts has opioid use disorders," Barocas says. BMC, as Boston's safety net hospital for disadvantaged patients, sees a lot of people with opioid use disorders, "working literally around the clock," he says, a circumstance that preceded the current surge of COVID-19 patients flooding state hospitals. No hospital is harder-hit than BMC, which recently saw 70 percent of all admitted patients ill with the coronavirus.
Barocas spoke with The Brink about his research and how it's informed by his frontline work treating patients.
The Brink: How did your infectious diseases research project start?

Barocas: I started doing this research way back when I was a resident physician at the University of Wisconsin, looking at syringe service programs and hepatitis C testing. [At BU School of Medicine and BMC], my role has been looking at how substance use disorders and infectious diseases co-occur: what do we know about injection drug use practices? What do we know about HIV and hepatitis C, as well as other injection-related infections? As the opioid and substance use epidemics grow, these [overlaps] are becoming increasingly common.

We're using simulation modeling and health economics to help health policymakers come up with decisions about what types of programs might be most effective, and cost-effective, as we think about decreasing the sequelae of drug use.

The work we've been doing has really been used to inform the national guidelines for hepatitis C screenings and treatment for hepatitis C for jails and prisons. The infectious disease and substance use disorder epidemics are happening at the same time to the same people. We are trying to figure out how we can improve care as a whole for this population.

What are you researching in terms of coronavirus impact on substance abuse?
We've started basic analysis of stay-at-home and social distancing policies, what sort of effect these policies might have on something like overdose and on access to opioid use treatment and retention of care. I have a simulation model to think about how this or hospital policies might end up impacting long-term outcomes in this population, specifically [because of COVID-19].

I've [also] been pretty involved with the city's response to help patients who are experiencing homelessness during this time, how we can make sure they get treatment, not just for COVID but also for their various comorbidities, including substance use disorder, mental health disease, etc. The first step is decongesting shelters, [opening up] more spaces for this very vulnerable population. This includes dorms and hotels. Suffolk University recently offered their dorms, which was very helpful. There are ongoing conversations with other universities and with hotels. [Editor's note: BU has opened an empty student residence to house employees of the Pine Street Inn homeless shelter.]

The other part is making sure that if the population experiencing homelessness does become symptomatic, they have access to testing and treatment. BMC has joined a consortium with the state, the shelter system, and Boston Health Care for the Homeless Program to open up the East Newton Pavilion [the facility opened April 9 near the BU Medical Campus]—which is owned by the state—so that we have a place where COVID-19–infected patients who are experiencing homelessness or have unstable housing can receive their treatment. This will ultimately decongest the hospitals as well.
If someone is wrestling with addiction, how do stay-at-home and social distancing advisories affect their treatment plans?

We have luckily relaxed some of the prescribing regulations that have been in place for methadone and highly effective medications to treat opioid use disorders. We have expanded telemedicine. These two policies may in fact make it easier—I don't want to sound naive—to facilitate treatments for those with opioid disorders.

That, of course, is countered by stay-at-home advisories, where perhaps, [people] don't have access to Naloxone, a lifesaving medication that reverses overdoses. They may not have access to [online] technology, to unused or sterile injection equipment. So it's possible that we'll see increases in certain infections, in overdoses. We hope to tease out how some of these policies might disproportionately affect people with opioid use disorders, compared to the rest of the population.

That's one of the nice things about using modeling. We can take real-time data and figure out where there are gaps in care. For instance, what scale of telehealth would we need to overcome some of the effects of the stay-at-home policies? What does this mean about getting [patients] telephones? What does this mean about connecting [them] to internet services?

What is your role in the COVID-19 response at BMC?

I've been involved with the response, both from BMC and at the community level, in [making] sure people who are experiencing homelessness are protected during this time. I have been trying to help bridge what's happening at BMC and what's happening in the community with people who are experiencing homelessness, and trying to make sure that we are all talking to one another. The discharge plan at BMC aligns with the shelter system, so our inpatient and other teams know that the policies put in place by the shelter system [are there] to protect people who might be staying in the shelters, as well as the staff in the shelters.
Does BMC [which temporarily hit its capacity on April 5] have enough equipment to care for that homeless population?

I can't say yes, and I can't say no. This is an evolving question. In the current moment, we have capacity. I know that the incident command [system] and people that are doing some mathematical modeling in the strategy section of the hospital have been working around the clock to figure out how to accommodate the surge. I don't think any of us knows if we're going to have enough [beds, equipment, and supplies]. It's possible that we will. It's also very possible that, despite the best mathematical modeling, we may not. This is a national problem and we need national leadership to step in and help.
How worried are you about your own health?

We've already seen that a number of healthcare workers have been infected with the virus. I think that that's probably just the start. [My colleagues] are consummate professionals and are making sure to protect themselves, making sacrifices like staying at hotels instead of going home to see their families. The unfortunate reality is that I fully expect that it's not the end of healthcare workers getting sick, including myself. That said, I'm going to keep showing up to work because that's what I do.