Meet BU's Newest NSF CAREER Award Winners
NSF CAREER Awards
Meet BU's Newest NSF CAREER Award Winners
National Science Foundation funding will advance researchers working on cybersecurity, number theory, superconductors, and more
From battling cyberattacks to building high-speed lasers to unifying culturally diverse regions, a number of Boston University researchers have received Faculty Early Career Development Program (CAREER) awards from the National Science Foundation (NSF), a respected program that recognizes exceptional early-career scientists. These researchers are spearheading projects in their fields and laying the foundation for the next generation of scientists by using their NSF CAREER funding to support students and diversify STEM. The Brink caught up with each of BU's latest NSF CAREER award recipients to see what they are working on.
Samuel Bazzi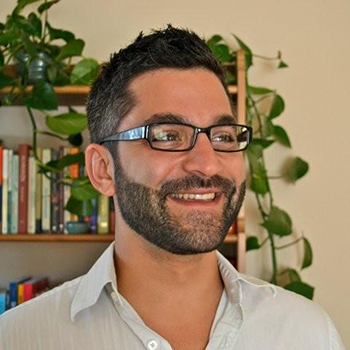 BU economist Samuel Bazzi, a College of Arts & Sciences assistant professor of economics and core faculty member of the Global Development Policy Center at the Frederick S. Pardee School of Global Studies, wants to build bridges and take down walls between cultures, classes, religions, and social groups around the world. With funding from his NSF CAREER award, Bazzi is identifying economic policies that foster unity and equality, exploring how individuals and nations can adapt to the challenges of merging groups from different cultural and socioeconomic backgrounds by focusing on the experiences of people in the United States and Indonesia—very large and diverse countries. 
"The hope is that this work will provide new opportunities for building bridges between citizens of the United States and the world's largest Muslim country, Indonesia," says Bazzi. He started teaching at BU in 2013, and has since become a core faculty member at BU's Human Capital Initiative at the Global Development Policy Center, where his research primarily focuses on migration, labor, and economic development. Over the next five years, Bazzi will survey 400 villages in Indonesia, work with historical US census data, and develop original data analysis techniques and databases to analyze the political and educational landscapes in both countries. 
With the funding, he will also support graduate researchers in Indonesia, as well as host visiting scholars from Indonesia to attend the National Bureau of Economic Research Summer Institute held in Cambridge, Mass. Those travel plans are currently on hold due to the COVID-19 pandemic.
Wanzheng Hu
In September 2017, physicist Wanzheng Hu moved from Germany to the United States to begin teaching at BU, despite having never stepped foot in the US before. She has since established the Hu lab, which focuses on the interaction between light and quantum materials. With her NSF CAREER award funding, Hu, a BU College of Arts & Sciences assistant professor of physics, materials science, and engineering, is experimenting with high-temperature superconductors, using ultrashort laser pulses to control the arrangement of atoms in iron-based materials. Superconductors can power high-field magnets, generating high magnetic fields for magnetic resonance imaging (MRI) and other technologies. 
"We hope to have a better understanding of high-temperature superconductivity in iron-based superconductors, and hopefully better understand high-temperature superconductivity in general," says Hu. 
While working from home, she has been practicing the flute, but Hu says she is eager to return to her lab space at BU, where her team has an array of high-intensity lasers—many of which Hu custom-built herself—and various pieces of optical machinery, technology she is looking forward to sharing with K-12 students through a program she is launching with the NSF CAREER funding. 
Hu also recently received a Department of Energy Office of Science Early Career Award to research different materials with a range of applications, including high-temperature superconductivity and ultrafast information processing.
"Oftentimes physicists start from a proposed experiment, but end up at a different result. That is very exciting because we always learn something new," says Hu. "That is why I love to be an experimentalist."
Gianluca Stringhini
Gianluca Stringhini, a BU College of Engineering assistant professor of electrical and computer engineering, is taking on the dark side of the internet—unfriendly cyberspaces he has been closely monitoring since before joining BU's faculty in 2018. With his NSF CAREER award funding, Stringhini will develop tools to rapidly identify coordinated cyber mobs before they deploy targeted online attacks.
"While the research community has been working on identifying automated malicious activity on social media, such as bots sending spam, there is not much computational work that looks at modeling and identifying coordinated mobs [of people] that target [others] with online harassment," says Stringhini. "I look forward to filling this gap and developing techniques that will help [internet] users stay safe [from cyber mob attacks]."
By using machine learning techniques, Stringhini hopes to automate the identification of hateful content and the online accounts that partake in aggressive and malicious behavior on different social media platforms, allowing platforms to quickly react to content posted by coordinated cyber groups. He is also using the NSF CAREER funding to develop predictive models to assess the likelihood that content will receive hateful or aggressive attacks, so that publishers can proactively use their own resources and moderation features to protect content at high risk of being cyberattacked.
"By the end of the project, I hope to have developed techniques that are robust enough for social network companies to adopt them, improving the safety of their users," says Stringhini.    
Xi Ling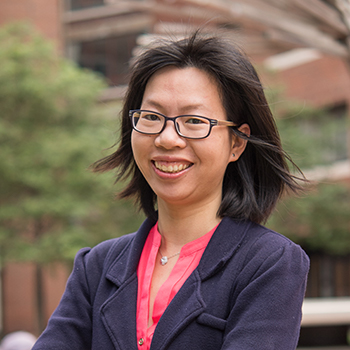 Xi Ling, a BU College of Arts & Sciences assistant professor of chemistry, materials science, and engineering, is determined to shed new light on a well-established technique in chemistry known as surface-enhanced Raman scattering (SERS), a method used to enhance Raman spectroscopy—which can detect the composition of a substance by analyzing how light scatters on the surface of its molecules as they vibrate. With support from the NSF CAREER award, Ling is hoping to pave the way for even better chemical sensing techniques using interactions between light and matter.
"Building on the fundamental understanding of the Raman-enhancement effect, we will explore the role of 2D crystals in overcoming the key problem of reproducibility of SERS," says Ling. SERS is usually done using metal nanoparticles of gold or silver to enhance light scattering, but since the surfaces of these 3D nanoparticles are often not perfectly uniform, the same results are not always reproducible between analyses. But 2D crystals, Ling explains, have atomically flat surfaces, which avoids issues posed by 3D metal nanoparticles and allows for more precise analysis of how light interacts with materials. 
"We hope to gain a better understanding of how molecules interact with material surfaces," says Ling. "We would also like to demonstrate a highly sensitive and selective platform for molecule sensing using this technique." 
Ling has found in her previous work that interaction between light molecules and 2D materials can reveal the Raman-enhancing mechanisms at play, which could lead to new and highly sensitive methods of chemical sensing for food safety, disease diagnosis, and environmental monitoring. Students involved in the project will also acquire advanced understanding of light-matter interactions, says Ling, which is the basis of many common applications, like solar cells that convert light energy into electricity.
"I hope our contribution will eventually lead to the development of a microsensing technology with high sensitivity, selectivity, and reproducibility," says Ling.
Manuel Egele 
Manuel Egele is interested in the Internet of Things (IoT)—the interwoven network of devices connected to the internet, including computers, cell phones, household appliances, and more—and how to protect consumers' privacy. Egele, a BU College of Engineering assistant professor of electrical and computer engineering, is researching and developing techniques to find bugs and security vulnerabilities in software that powers web-based devices. With the support of the NSF CAREER funds, his research will extend established security mechanisms to web-based systems that currently cannot be analyzed for vulnerabilities in a large-scale way.  
"Scalability is important because there are hundreds of thousands—possibly millions—of different IoT products," says Egele, who since 2014 has been teaching classes on systems security at BU. "We're striving to significantly improve the software security of large swaths of emerging computing platforms." 
While in college, Egele became fascinated by cybersecurity and the challenges it posed for creatively solving problems posed by hackers.
"IoT devices and their software are riddled with vulnerabilities, some of which are problems that we've known about for 40 years, and have [developed] really solid solutions for," he says. Yet, today, as hackers become more sophisticated and as the IoT expands its reach into consumers' lives, there are many new cybersecurity flaws left to be solved. Still, IoT vendors and developers continue shipping out products with potential vulnerabilities, Egele says.
He is doubtful that software developers will be the primary users of his security analyses, but he is confident that the solutions will be used by many security-minded programmers, vendors, consumers, and other stakeholders in the field. 
Egele will also leverage his NSF CAREER funding to support graduate student work and BU's Codebreakers summer program, which teaches high schoolers about cybersecurity and computer science.
Jennifer Balakrishnan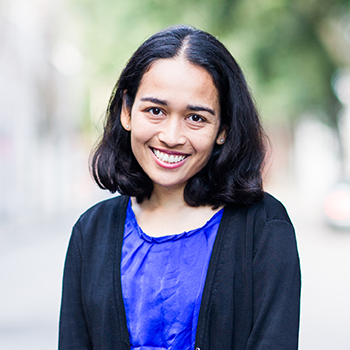 For hundreds and even thousands of years, mathematicians have labored over seemingly unsolvable equations in order to push the boundaries of manipulating numbers. In mathematics, some formulas can represent a triangle, a straight line, or complex three-dimensional shapes and surfaces. BU mathematician Jennifer Balakrishnan, a College of Arts & Sciences professor of mathematics and statistics, is setting out to achieve what is beyond current possibilities in the mathematical field of number theory. She is creating new formulas to represent complex, three-dimensional curves—a feat currently out of reach using established mathematical tools and principles. Why? She's enthralled by the notion of cracking formulaic codes to equations that have long eluded solving by other mathematicians.
"I will be using this [NSF CAREER] award to determine rational points on new classes of curves—curves that are just beyond the current frontier of what is possible," Balakrishnan says. "Some of the fun is in building a new tool and then running it on a large database of curves to see what the resulting data looks like. This will take some time, but an award like this makes it possible to sustain research efforts over a long period of time and bring in all of the right people to work on this."  
Through the NSF CAREER funding, Balakrishnan, who is originally from Guam, will also organize workshops for undergraduates at the University of Guam. The workshops are aimed to broaden participation in STEM from traditionally underrepresented groups, where students will work in teams on a few projects focused on modern computational tools within number theory. By the end of the workshop, participants will have written code and worked with Balakrishnan to prepare the results for peer-reviewed publication. 
"I'm very excited about these workshops being held in the community where I grew up," says Balakrishnan. "I'm really happy to bring this back to Guam and work with students there."