Poetry and Time Travel: Alum Katherine Hollander's Debut Poetry Collection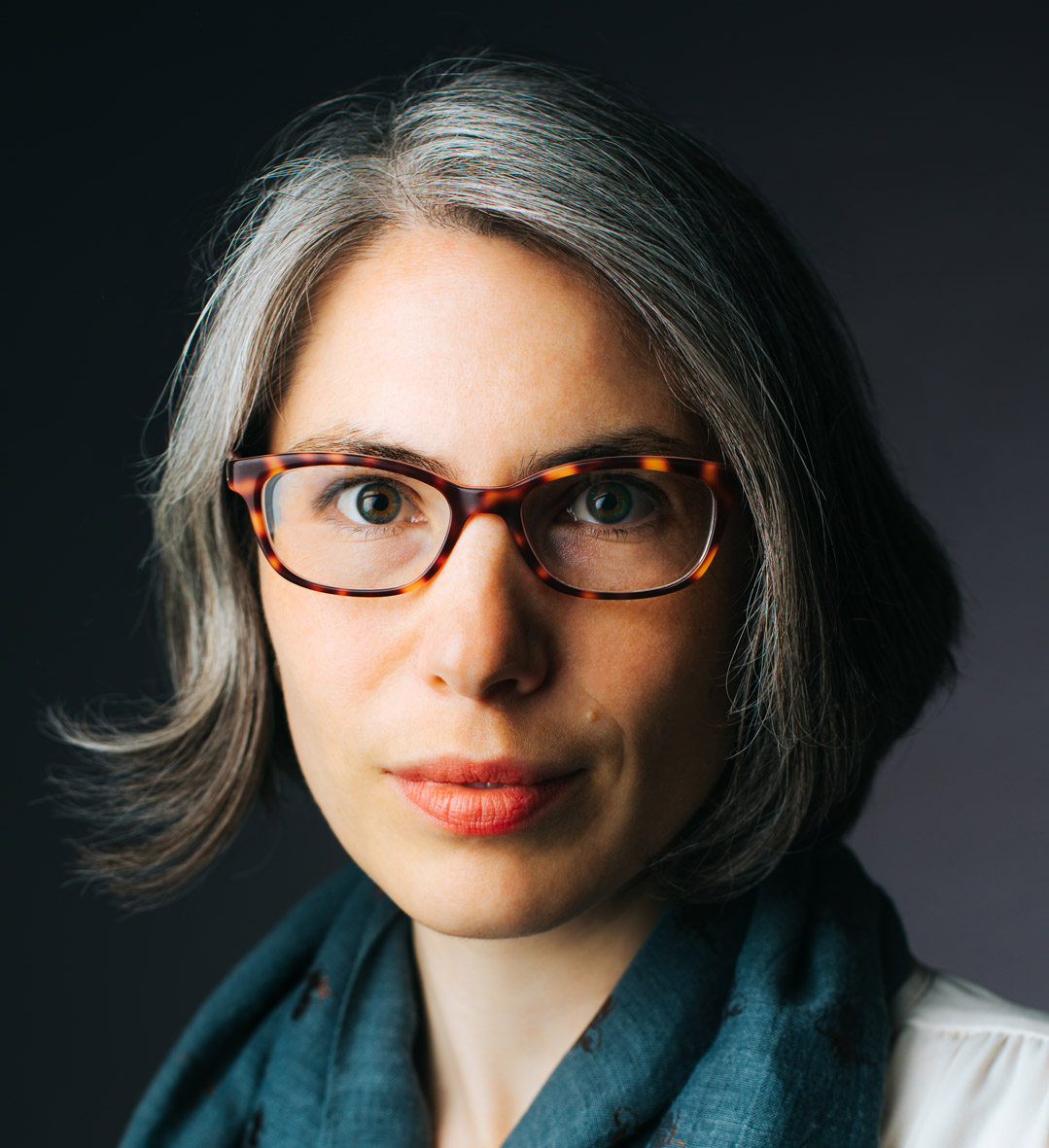 Poetry
Poetry and Time Travel
How Katherine Hollander leaps across decades in My German Dictionary
As director of the Favorite Poem Project, I have the privilege of regularly watching the impact a single poem can have on a person. At Favorite Poem Project readings, people stand up and attest to the lasting influence a specific poem has had in their lives. I've learned that people yearn for poems that reflect the timelessness of the human world and that the power of poetry lies in how accurately it reflects life back to us.
Katherine Hollander, in her debut poetry collection My German Dictionary (The Waywiser Press, 2019), gracefully invites readers in with a historian's breadth of knowledge and a poet's sonic brushstrokes. Hollander (GRS'06,'15), who teaches creative writing at BU and history at Simmons University, Boston, has written a collection of poems born from her studies of Central European history and its cultures. The poems move through the wars of the 20th century to the poet's own Jewish identity, to her love of the German language.
The collection, which won the 14th annual Anthony Hecht Poetry Prize, opens with a confession: "I couldn't be a good Jew, so I tried / to be a good historian. I couldn't be / a good historian, so I wrote poems" ("Confession (Invitation)").
One of the biggest challenges we face as poets is capturing the massiveness of our world, not just the present, but the intricate ancestral paths that led to it and our fears and wonders about the future. This job well done can be a poem that moves easily from line to line, century to century, continent to continent, like Hollander's "Why I Don't Do Genealogical Research." In eight brief stanzas, she finds words for the grief of an ancestry riddled with massacre, particularly of the children murdered during the Holocaust and many pogroms. She traverses the line between past and present, balancing on the tension between grief and comfort. The poem wanders through the imagined lives of the stolen children as statesmen, philanthropists, or even the poet's own cats. Hollander conjures a silky dream world before ushering us to the painful reality of the last line: the children are "my own murdered kinspeople / plentiful enough as they have been." A journey of decades in only a few stanzas.
"The Great War" uses the same magic of time travel and ends with one of the strongest examples of Hollander's use of music as a means to access pain—its presence and its inevitable return: "Come / in, they sing. Come in, come in. / And the dead come in, / dragging their next war behind them."
It's an ending that's both disturbing and soothing, a lullaby reflecting the beauty and violence enmeshed in the pages of this book. Though My German Dictionary spans only 80 pages, that's all Hollander needs to take readers on a journey through a century of wars, pressing questions of identity, and into what the future might hold.