10 Ways to Distract Yourself on Election Day and Beyond
Stress Reduction
10 Ways to Distract Yourself on Election Day and Beyond
 From addicting video games to baking to board games, a list of diversions for stressful times
After what seems like an eternity, Election Day 2020 has arrived. Regardless of who you're voting for, today will surely be stressful, and with more than 93 million ballots already cast via early voting, mail-in ballots, and absentee ballots, there's a good chance the results won't be known immediately. Many are approaching the day with a mix of both exhaustion and trepidation, unsure of what lies ahead. With this in mind, we've put together a list of healthy ways to distract yourself throughout what promises to be a very long day and night and what could be some long days and nights to come. However, before diving in, make sure you check off the most important task on your to-do list today and if you haven't done so—vote.
---
Find a good show to binge-watch
What offers a better distraction than immersing yourself in a captivating show? Whether you're in the middle of a series or looking for something new to dive into, now is not the time to put down the remote. Still haven't watched Game of Thrones? Dive right in. Want something light and funny? Try this year's Emmy winner, Schitt's Creek—it's hilarious. Check out this list of our top-10 TV shows to watch, picked by BU students, for some inspiration. Now if only there was a way to shut off Netflix's "Are you still watching?" prompt, because on election night, the answer will be a resounding yes.
Head to the kitchen
Now's the time to join the banana bread or sourdough bread craze that's been sweeping the country since the pandemic hit. Baking and cooking are great ways to keep yourself busy. Whether you're a novice diving into the mixing bowl for the first time or consider yourself good enough to enter the next season of The Great British Baking Show, whipping up some good comfort food is an ideal way to distract yourself from the election blues (and reds). Need some cook-spiration? BU's Sargent Choice Nutrition Center has some healthy and delicious recipes to choose from.
Geek out and play your favorite video games
Sonic the Hedgehog, anyone? Nothing makes the time fly like getting lost in a captivating video game (surely you've heard that Among Us and Fall Guys are all the rage right now). It can make the world fall away as you try to accomplish your avatar's mission. With so many game consoles to choose from and a smartphone in almost everyone's hands, it's easy to find a great game to geek out to. Like puzzles? Get lost in the M. C. Escher–inspired world of Monument Valley. Hanging with roommates? Earn your bragging rights and dominate them in a game of Mario Kart. We also hear World of Warcraft can be a huge time suck.
Set social media boundaries
While social media is an easy way to keep up with what's going on during Election Day, make sure you take breaks. If you're getting overwhelmed by the news updates, leave your phone, tablet, or laptop in the other room and find another way to occupy your time. If you can't step away from your device, it might be helpful to get updates from your favorite news sites instead of social. Not having the commentary of everyone you follow will help you avoid the drama of it all.
Host a board game night
No devices needed here. Board games are a great way to pass the time while reconnecting with friends and family. Is your selection of board games not doing the trick? Try a card game. Our advice: go for a longer-lasting game like Monopoly, Clue, Settlers of Catan, War, or Crazy Eights. The more rounds, the better.
Exercise
Getting your blood flowing is a great way to cope with election jitters. Something as simple as a quick 20-minute workout can help you de-stress and take on the rest of the day with a new outlook. If you're not sure where to start, Kate Durant, assistant director of programs at FitRec, has a great at-home ab workout you can do. No weights needed. Want a new jogging route? Take a look at these short, intermediate, and long runs around Boston recommended by fellow BU runners.
Catch up with an old friend
When times are tough, you want your best friends nearby. This year, that means safely social distancing or reaching out via Zoom. Use this time to reminisce about old times, and don't be afraid to open up about what you're feeling. Venting about what's bothering you is a great way to lift a weight off your shoulders. Chances are your friends are experiencing similar stressors.
Use this time for chores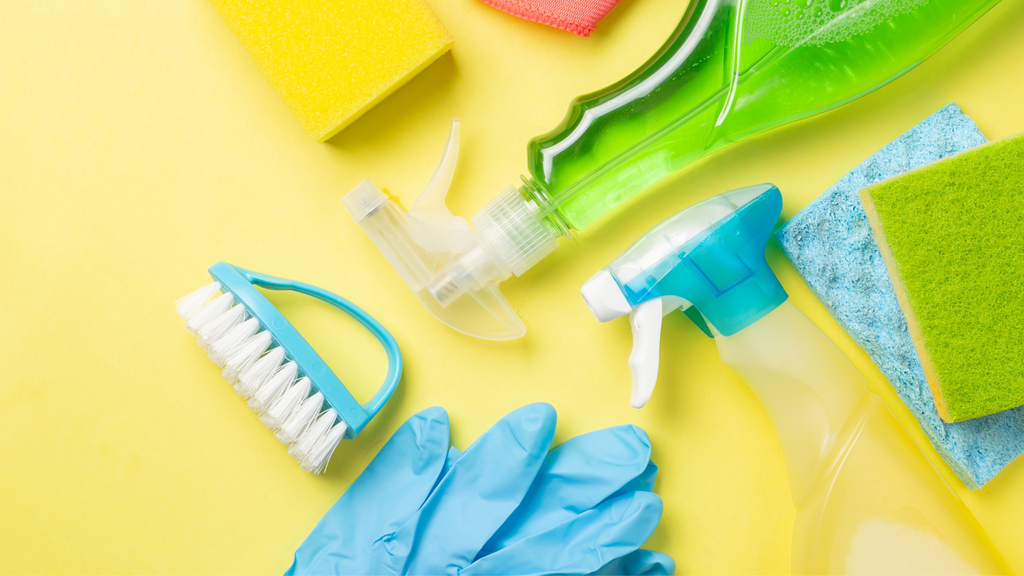 What's more satisfying than a clean space? Bring out your inner Marie Kondo and reorganize that messy closet or cabinet you've been putting off for months. Need to do some cleaning? Now's the time to scrub down the bathroom or kitchen. Reducing clutter and cleaning up can significantly reduce your anxiety level.
Pick up that book you've been meaning to read
Getting lost in a good book is a great way to temporarily forget about what's happening in the world. Get into your comfy clothes, make your favorite snack, and dive in. Be sure to take a look at the New York Times best-seller list if you're not sure what to read next.
Pop those headphones in and groove the night away
Make whatever task you're doing into a party with some good beats. Throw on your earbuds, turn on noise-canceling mode, and let your body move to the music. No need to frantically skip over your guilty pleasures. On election night you can listen to them guilt-free in your own personal disco. Unless, of course your roommates catch you. In that case, switch on your nearest speaker and have yourself a mini election dance party. That sounds much more fun than watching the news, doesn't it?
This Series
Also in
November 13, 2020

November 11, 2020