Charting a Career in Diversity at Boston University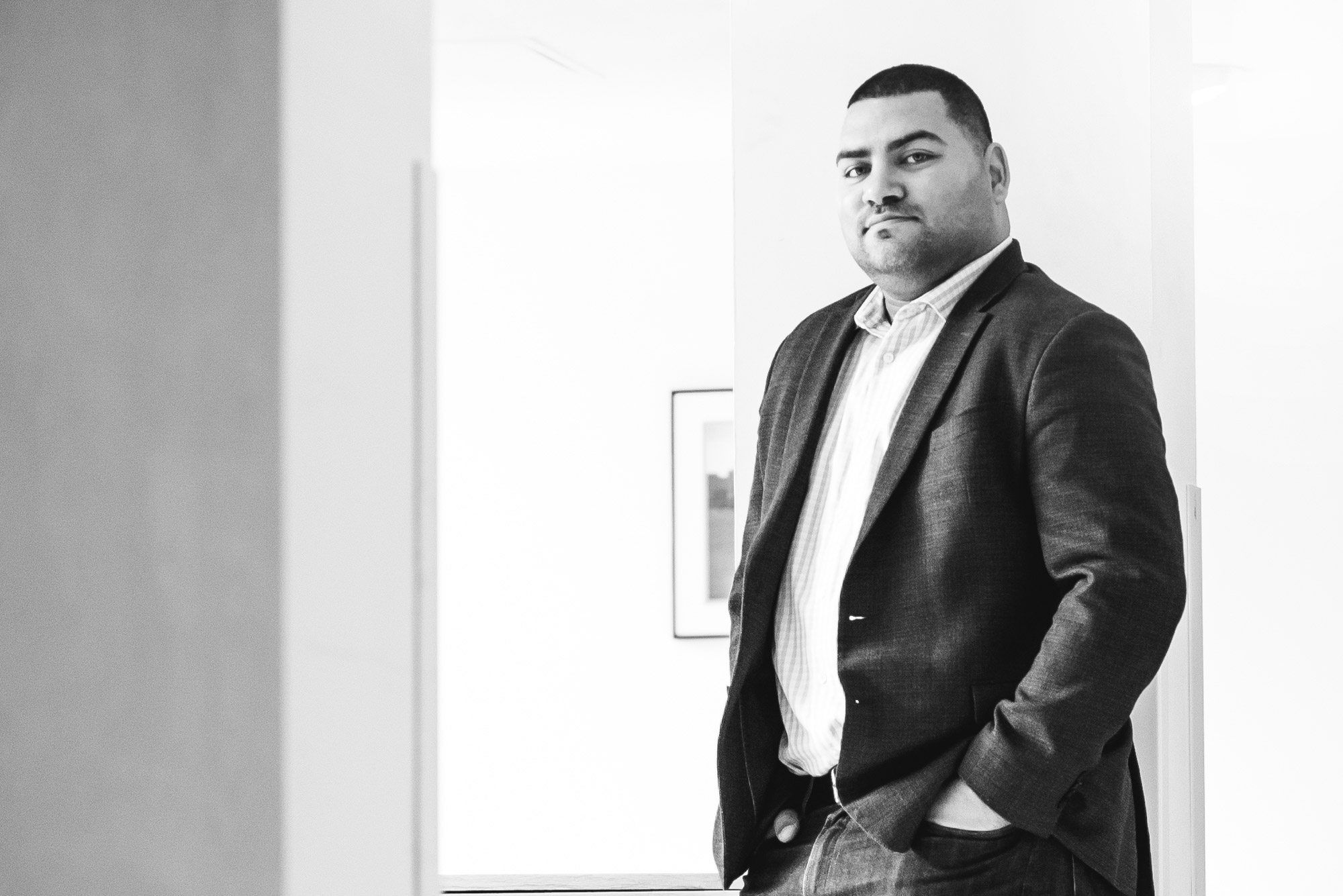 Raul Fernandez
BU Wheelock College of Education & Human Development associate dean for equity, diversity, and inclusion
They are determined to use their experience, influence, and positions to help make their business, organization, and world a more inclusive place. They are breaking barriers—and then reaching back to help those behind them overcome the same hurdles. They are mentoring students or younger colleagues, hiring diverse candidates, offering opportunities, and ensuring that employees succeed and are promoted so that their workplace and their communities reflect the richness and talents of the country's increasingly diverse population. They are BU alumni, faculty, and staff—of every race, ethnicity, age, and gender—and they are "Opening Doors" for the next generation.
---
Raul Fernandez graduated from the College of Communication with a bachelor's degree in public relations and quickly found himself working at an agency that handled some of the nation's largest tech companies. This being the early 2000s, though, that tech bubble burst, and Fernandez (COM'00, Wheelock'16) segued into higher education, teaching public speaking and eventually working in PR for colleges and universities. But he felt something was missing in his career, so when a friend suggested he apply to replace her as assistant director of the Howard Thurman Center for Common Ground back at his alma mater on Comm Ave, he decided to try for it.
Now, more than a decade later and with a doctorate in education from BU Wheelock College of Education & Human Development, Fernandez is associate dean for equity, diversity, and inclusion and a lecturer at Wheelock.

His passion for change doesn't stop at the edge of campus. In May 2019, he won a three-way race for a seat on the Brookline, Mass., Select Board, promising to bring new voices and wider representation to the town's decision-making. His campaign had a little help from Alexandria Ocasio-Cortez (CAS'11), who had been elected to Congress, representing New York's 14th Congressional district, in November 2018. The two have been friends since she was a Thurman Center student ambassador.
Fernandez also serves on the Massachusetts Department of Elementary and Secondary Education's Racial Imbalance Advisory Council and the National Association of Student Personnel Administrators Equity, Inclusion, & Social Justice Division.
Bostonia spoke to Fernandez about diversity in higher ed and doing what's right even when there may be consequences for speaking up.

Bostonia: You came out of undergrad with a PR degree. How did you end up as a diversity dean?

Fernandez: I'm grateful for the dot-com bubble bursting. My PR firm all but closed up shop. I was working in a field where no one was hiring, collecting unemployment, and a couple of buddies in Miami had an extra room. So I went down there and got a PR job at Barry University and started teaching public speaking at a couple of colleges down there and ended up landing a job at another university back up here.

When I'd been there about a year, I was supposed to promote this think tank report on immigration, but it was "immigrants are all bad, all the time for America"—it was junk, it was bunk. I was surprised they would work with this group. So I went to my boss' office and said, "I won't do this," and was told, "Well, you have to." They said to take a night to think about it. I said, "My values aren't going to change, today or tomorrow or whenever." After that they wanted me out of there.

In 2006, a friend of mine from freshman year at BU got in touch. She was leaving as first assistant director of the Thurman Center, and encouraged me to apply, saying, "I think you'd be good for this." That was my first student affairs job, the first thing I did that was specifically diversity-related. It was refreshing to come to the Thurman Center and work directly with students from diverse backgrounds and really build out the space and the program there.

When it comes to diversity and representation, what is BU like now compared to when you were an undergraduate?


Oh jeez, it's so much better. I wouldn't say I had great experiences at BU as an undergraduate during the Silber years. I have fond memories, too, but I came back with eyes wide open. If you asked me even five years ago, how does BU stand with reference to issues of diversity and inclusion, I would have said there's two sides of it: here's what we say we're about, which is great, and here's the evidence we're doing anything about it. MLK (GRS'55, Hon.'59) was here and everything, but what were the last 50 years like? The actual approach to supporting queer students, students of color, first-generation students, and low-income students was weak.

Since then, I think a really big step for us was Crystal Williams joining our team as the first associate provost for diversity and inclusion. That was a real watershed moment, the president recognizing that we needed a chief diversity officer at the University and building the infrastructure at the school or college level, creating positions like mine all around campus. I think that is really helping. This is the other side of the ledger—we care about this and here's the evidence that we do.

How does diversity and inclusion work at Wheelock?
I'm focused on working with faculty, staff, students, and alumni to change our policies and practices to make sure that Wheelock is accessible, inclusive, and justice-centered. One of the things that's phenomenal here is that we have a dean who understands the scope of the problem, and therefore knows that our solutions need to be bold. David Chard certainly uses bold language. We recently cowrote a letter to our community at Wheelock when Trump tweeted about the Squad, Alexandria Ocasio-Cortez [AOC] and other female legislators of color, in which we said his words were racist and xenophobic and dangerous. The least we can do is call something like this out, call it what it is and do it publicly.
What else can the University be doing?

The hearts and minds stuff is getting done. It's always been done, but it's getting done in a more formal way. But if the policy and practice piece doesn't complement that, it doesn't matter. If there's no accountability, then none of it's going to matter. We're better, but we've got a way to go. I don't think we're good enough that we can actually talk about how good we are.

Sometimes I say that we should just do what students want. The students are usually ahead of where we are. It's not that they're so far to the left of where we are—we eventually do what they're asking. So we're radical, just late sometimes. I think there's a lot we could learn from them.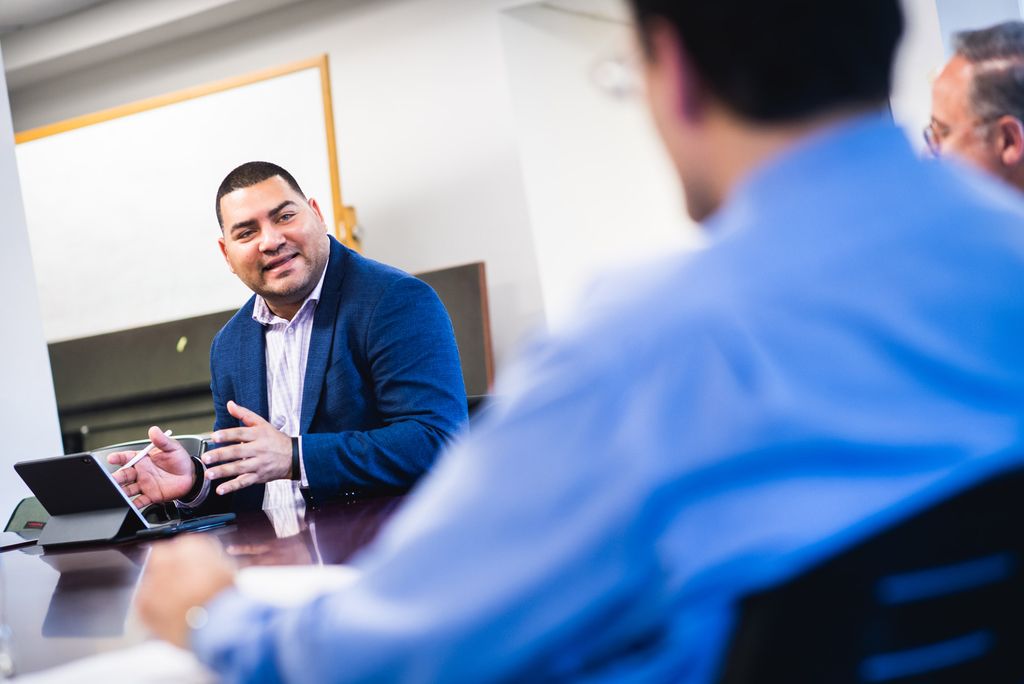 When did you really start to find your own voice on these issues?

I think it really started toward the end of my time at the Thurman Center, when we were really focusing in on social justice. When you have people who are phenomenal humans today—everybody knows about AOC, but she was part of a group that included other folks you don't know about, Alexandria "Allie" Lafci (CAS'13), who founded New Story Charity, and Claire Wasserman (CAS'13), who founded Ladies Get Paid and became a nationally known celebrity around closing the gender gap—these were student ambassadors all sitting together in the same room. We created TEDxBU and got Coffee and Conversation going, and the issues got more and more focused around social justice.

What can people do in their own workplaces to make them more inclusive, diverse, and welcoming?
Read, watch, and listen to everything you can. If you want to grow in an area, you have to really put work into it. You can't just show up to the gym once a month and think the results will last a lifetime. You have to consistently commit to this kind of work.
So your current job leaves you so much spare time that you decided to join Brookline's town government?
I think doing one makes me better at the other. It's all kind of melded in. I've got two jobs here—the dean's job and teaching, then I've got Brookline and I also do consulting in higher ed and K-12. The more reps you have talking about something, the better you get at talking about that. Not just the words, but the framing of it. There are things I do at BU that make me better at thinking of policy solutions when I'm in Brookline. And there are things I do in Brookline, looking at the system we have there and trying to figure out how to navigate it, that help me think about how to navigate politics here on campus to bring people together and get things done
Who opened doors for you?
Anitza Guadarrama-Tiernan (CAS'99, SSW'01). We were on the same floor at Warren Towers freshman year, and she's the one who told me about the Thurman Center job. If she hadn't reached out about that opening, who knows what I'd be doing now? These are inflection points, when things change.

I was the first in my family to graduate from college, although my parents each did a year at SUNY. For my first 10 years, I was in Spanish Harlem in New York, and then we moved to the South Bronx, which was better, but then crack came and it was just as bad. A dangerous place to be. But when I was four years old, there was a teacher, Miss Friedlander. I was in her pre-K class when she was given the opportunity to make this impossible choice among four-year-olds—deciding who was going to be recommended for the talented and gifted program—and for some reason she chose me.

If you've been around four-year-olds, you know it's hard to tell who's going to be president and who's going to be a serial killer, but she chose me. That put me on a completely different path, one that ultimately led to BU. Otherwise I would have ended up at Stevenson High School at a time when 3 out of 10 students graduated, so there could have been a huge difference in outcomes. If Miss Friedlander hadn't put me on this other track, I probably would not be sitting here with a doctorate, working at BU. That's an inflection point.

How are you paying it forward, aside from your work at BU?

I'm going to be starting a PAC called RUN POC [Progressives of Color], focused on getting progressive candidates of color elected around the country. My goal is to help amplify the candidacy of progressives of color who are running in hyperlocal races like I ran in, as well as all the way up to congressional and senate races. I really believe perspective equals policy, so electing people of different perspectives is going to impact the way you implement policy. I don't think those are disconnected. At BU we have a president, Robert A. Brown, who identifies as first generation to college, which is great. He has expressed a real, sincere interest in greater levels of support for first-generation people at BU. Who we have in power affects what our policies and practices look like. This is why we care. Diversity is not just window dressing. We will be a different institution when we have greater diversity in the vice president and the cabinet level and the faculty ranks—and I think we'll be a better one.
Do you know BU alumni, faculty, and staff who are opening doors or breaking barriers themselves? Email Cindy Buccini at cbuccini@bu.edu and recommend them for our series "Opening Doors."