Sweet Life
EHChocolatier founder and alum Elaine Hsieh creates artisan chocolates
Step into Somerville's EHChocolatier and as you gaze into the glass case of honey caramel bonbons, brown butter toffees, coconut creams, and chocolate chews, you may notice a slight chill in the air. Founder Elaine Hsieh keeps the 1,100-square-foot kitchen, in a former factory building, at about 68 degrees. Chocolate is finicky, sensitive to temperature and humidity. "It has a very small window where it's happy," says Hsieh (CAS'90, MED'90).
Inside the kitchen, the equipment keeping the chocolate happy—the air conditioner, freezer, fridge, cooling cabinet, and tempering machines—thrum and whir. Here, Hsieh and cofounder Catharine Sweeney, along with two full-time employees, produce 1,000 to 2,000 chocolates a day: a variety of bonbons, or ganache-filled confections, as well as caramels, pecan clusters, and turtles.
Making chocolates is a second career for Hsieh (pronounced "SEE-ya"), who completed BU's six-year medical program, and following a residency in internal medicine at the former Boston City Hospital, established a women's health practice in Arlington. But Hsieh found medicine stressful and unsatisfying, and in 1998 she hung up her stethoscope.
For years, she had been teaching herself to cook, and now she had the time to go back to school. After training as a professional chef at the Cambridge School of Culinary Arts, Hsieh ran a dessert catering business out of her home, often calling on her friend Sweeney for help. In 2010, the two opened EHChocolatier.
Work begins early. On this day, Ariel Gabriel (CFA'05), who has been in since 6 am, hand-dips peanut butter crunch bars in chocolate (below). The confections, along with coconutty bars (think high-end Almond Joy), are among EHChocolatier's best sellers.
The bonbons take a couple of days. They start with a ganache, a mixture of chocolate and cream that may be infused with other ingredients, such as herbs and zests. The ganaches—like vermont maple, pumpkin pie, and rum cream—are poured into metal frames and smoothed out. After sitting overnight at room temperature, they are removed from the frames and cut with a tool called a guitar into perfect 30-by-30-millimeter squares—bigger than a postage stamp, but small enough to pop into your mouth.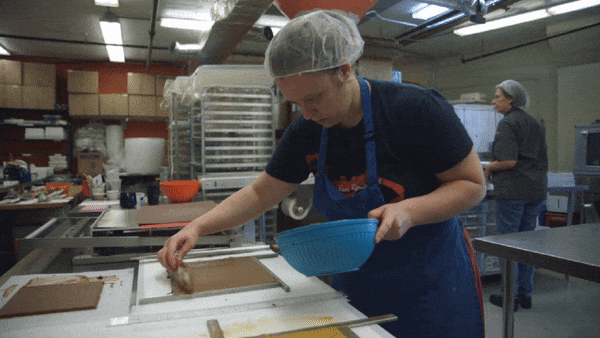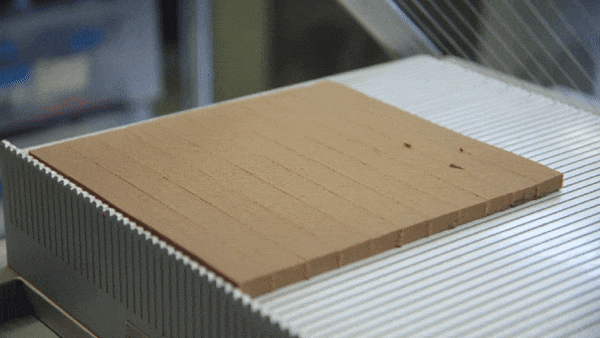 The neatly trimmed squares are then placed on the conveyor belts of special chocolate-enrobing machines affectionately known as Lucy (below) and Ethel (a nod to the iconic candy-wrapping scene in an episode of I Love Lucy), which melt and temper the chocolate, making it smooth and glossy, and pour it over the confections. Hsieh and Sweeney use chocolate produced by two French companies, Valrhona and Michel Cluizel. "They're both great chocolate-makers," Hsieh says. "They get cocoa beans from all over the world. Some are blended and some are single plantation. The quality of their chocolate across the board is incredible. It never deviates."
Next, Hsieh and Sweeney apply designs made of colored cocoa butter affixed to small squares of clear acetate. They lay the acetate on each bonbon, gently smooth it with a brush, and pull the acetate off, leaving the design behind. On this day, the decoration is a logo of a swan, for the Boston organization Friends of the Public Garden.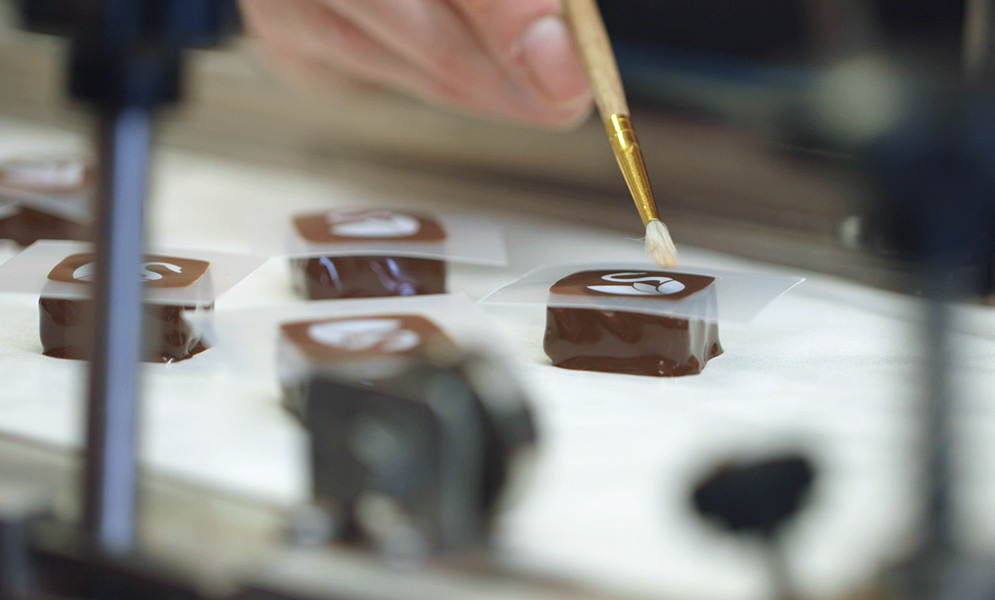 But looks aren't everything. EHChocolatier's confections have made several "best-of" lists, in Boston magazine and Food & Wine, among others. The New York Times included them in a 2013 article titled "The Best in the Box." Last year, they made Martha Stewart's "15 Valentine's Day Chocolates to Swoon Over."
"Our job is to make them exceptional," says Hsieh. "Our toffee has won several awards. We brown the butter, which changes the flavor, and we take it so much darker than anybody is willing to take it." That makes the flavors nuttier, she says, "toasty, more robust, and deeper." Prices start at $11 for a three-piece box of coconutty bars or chocolate chews.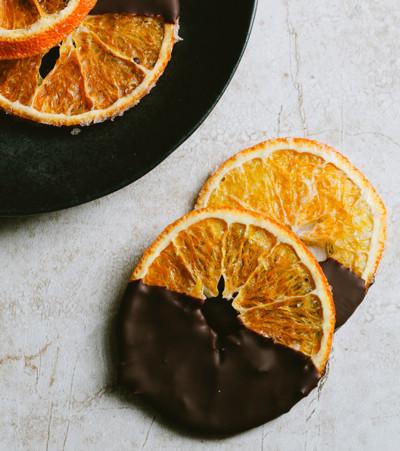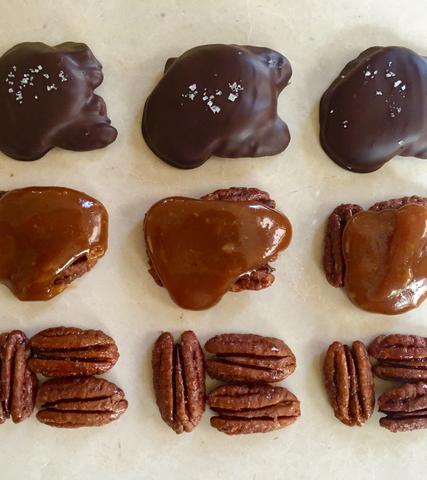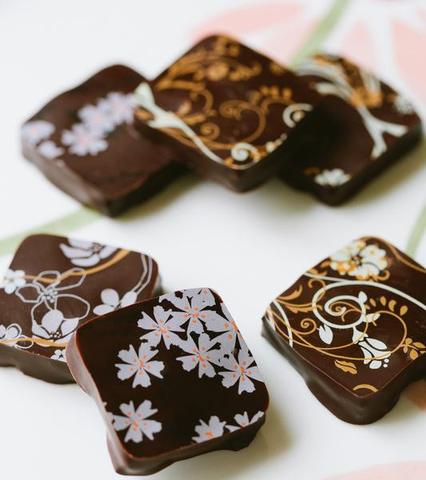 Photos by (top left to bottom right) Elaine Hsieh, Brian Samuels, courtesy of EHChocolatier, Elaine Hsieh, Elaine Hsieh, Brian Samuels, Brian Samuels, Brian Samuels
Hsieh and Sweeney do most of their recipe testing during the slow summer months, tweaking and revising until they are satisfied. Some of the winners to emerge from their test kitchen: ginger caramels and lemongrass Thai chili bonbons. Not every combination makes the cut. "We tried all different curries," says Hsieh. "Couldn't make it happen."
Amount of ingredients used each year:
3,000

lbs.



of chocolate
1,000

lbs.



of sugar
300

lbs.



of butter
People assume that Hsieh embarked on her second career because she loves eating chocolate. She loves working with chocolate. "Because you're limiting yourself to that ingredient, it opens itself up to a lot of creativity," she says.
"Honestly, I'm a cookie girl myself. I couldn't work in a bakery. I would just eat everything. This works out very well."