Substance Use Treatment During Pregnancy Improves Birth Outcomes
Treatment leads to reduced odds of premature births and low birth weight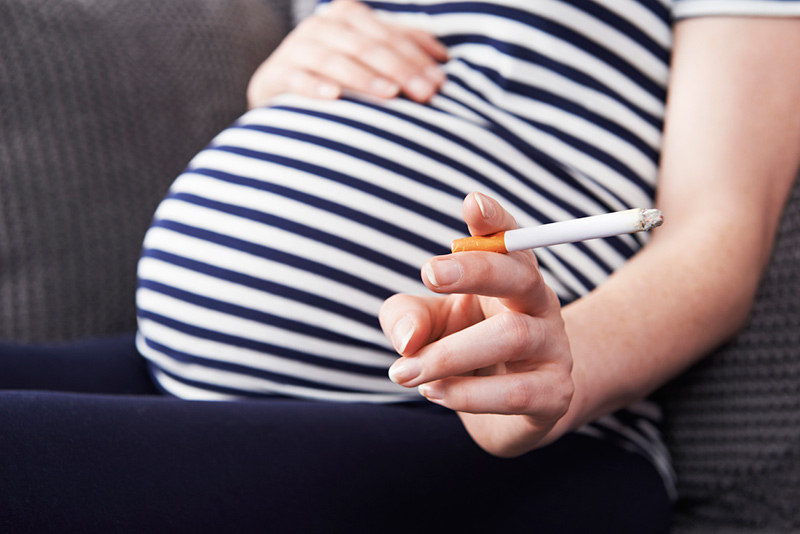 Despite the widely known negative effects of substance use disorders on women and children, research about how treatment for drug and alcohol use disorder (SUD) affects birth outcomes has been limited.
Now, a Massachusetts-based study that used data from 1.7 million women of reproductive age finds that women with SUD who received treatment for the condition had substantially better birth outcomes than untreated women, with reduced odds of premature births and low birth weight. This report was co-authored by Boston University School of Public Health (SPH) researchers, in collaboration with the Massachusetts Department of Public Health.
The study, published in the Maternal and Child Health Journal, also found that, among more than 20,700 births to women with SUD from 2003 to 2007, one-third of the women did not receive any substance use treatment in the year leading up to the deliveries.
"Services for women with SUD who are or will become pregnant are inadequate even in Massachusetts, which provides a wide range of treatment modality options and venues," the authors say. "Infant outcomes may be improved among women with SUD who receive treatment. The study findings should give hope to women with SUD, their families, and clinicians."
The study used data from several sources to gauge the prevalence of SUD among women who delivered babies at Massachusetts hospitals and to track birth outcomes. Overall, 5.5 percent of deliveries between 2003 and 2007 occurred in mothers with documented substance use disorders. Pregnant women with SUD were poorer, less educated, and utilized less prenatal care, but also had more emergency room visits and hospitalizations, the researchers reported.
The study found that 66 percent of mothers with SUD had received formal treatment pre-delivery. The primary types of substances used were alcohol (57 percent); crack/cocaine (39 percent); heroin, opiates, and/or methadone (39 percent); and cannabis (37 percent).
"In this study population, a third of women with SUD did not have evidence of any treatment during the period of one-year pre-conception through delivery," the authors say. "The gap between women with unmet SUD treatment needs and receipt of services represents too many missed opportunities for active engagement into effective treatment, especially given that Massachusetts is one of seven states that prioritize pregnant women for access to SUD treatment."
Further, the study found "important disparities" in receipt of treatment, with women who were younger, black or Hispanic, less educated, lacking private insurance, and having other health or psychiatric problems less likely to get SUD treatment.
SPH co-authors were: Judith Bernstein, professor of community health sciences; Candice Belanoff, clinical assistant professor of community health sciences; and Howard Cabral, professor of biostatistics. The lead author was Milton Kotelchuck, now at the Center for Child and Adolescent Health Research and Policy at Massachusetts General Hospital. Contributing authors were: Erika Cheng from the Department of Pediatrics at Indiana University School of Medicine; Taletha Derrington, formerly at SPH and now at SRI International; and Hafsatou Diop and Hermik Babakhanlou-Chase of the Massachusetts Department of Public Health.
The new gender-tailored methodology used to identify SUD women from hospital claims data, birth certificate data, neonatal records, and substance-use treatment facility admissions was developed by a team including many of the study authors.
The study was supported by a grant from the National Institutes of Health and supplemental funding from the Massachusetts Department of Public Health Bureau of Substance Abuse Services, with Bernstein and Kotelchuck as co-investigators.