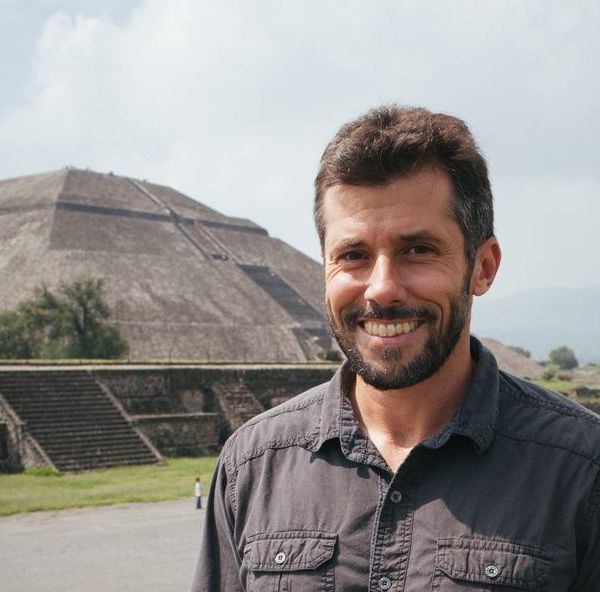 Professor; Assistant Provost for General Education
he/him/his
Affiliations
Archaeology Program, Center for Latin American Studies, Center for Antiracist Research, Initiative on Cities
Areas of Expertise
Mesoamerican archaeology; households; urbanism; collective action; ritual; politics and governance; craft production and exchange; GIS; archaeometry; lithic analysis
View Professor Carballo's CV – January 2023
Websites
Personal Website
Tlajinga-Teotihuacan Project Website
About
David Carballo is a specialist in Mesoamerican archaeology, focusing particularly on the prehispanic civilizations of central Mexico. He has conducted research in Honduras, Belize, Peru, and the US, and his current project is within Teotihuacan's Tlajinga district, a cluster of non-elite neighborhoods on the periphery of what was then the largest city in the Americas (1-600 CE).  This community-engaged research working with contemporary communities in understanding ancient ones.
Selected Publications
Carballo, David M.Collision of Worlds: A Deep History of the Fall of Aztec Mexico and the Forging of New Spain. New York: Oxford University Press.
Hirth, Kenneth G., David M. Carballo, and Barbara Arroyo, eds. 2020. Teotihuacan: The World Beyond the City. Washington, D.C.: Dumbarton Oaks and Trustees of Harvard University.
Carballo, David M. 2016. Urbanization and Religion in Ancient Central Mexico. New York: Oxford University Press.
Carballo, David M. ed. 2013. Cooperation and Collective Action: Archaeological Perspectives. Boulder: University Press of Colorado.
Courses
CAS AR 150 Archaeology of Cities
CAS AR 190 Introduction to Archaeology
CAS AR 201 Americas Before Columbus
CAS AR 250 Aztec, Maya, and their Predecessors: Archaeology of Mesoamerica
CAS AR 551 Seminar in Mesoamerican Archaeology