BU Wheelock Forum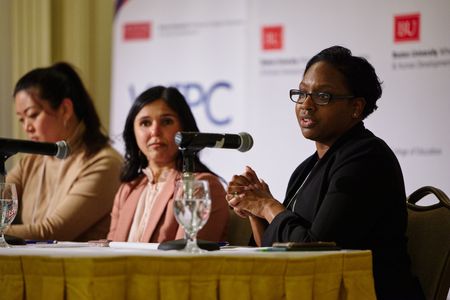 The BU Wheelock Forum is an annual signature event of Boston University Wheelock College of Education & Human Development. It brings together members of the BU Wheelock community and beyond for an in-depth exploration of a topic related to education and/or human development.
Stay tuned for more information about the 2023 BU Wheelock Forum.
Watch some of the highlights from the 2022 BU Wheelock Forum, featuring the Wheelock Educational Policy Center.