Understanding the Heart from Disease to Treatments | CELL-MET Materials Day 2023
Following two days of previous CELL-MET events, "Industry Day" and "Community Day," the Boston University College of Engineering and Photonics Center hosted "Materials Day 2023, Cardiac Bioengineering: Approaches to Advance Study and Treatment of Cardiac Diseases."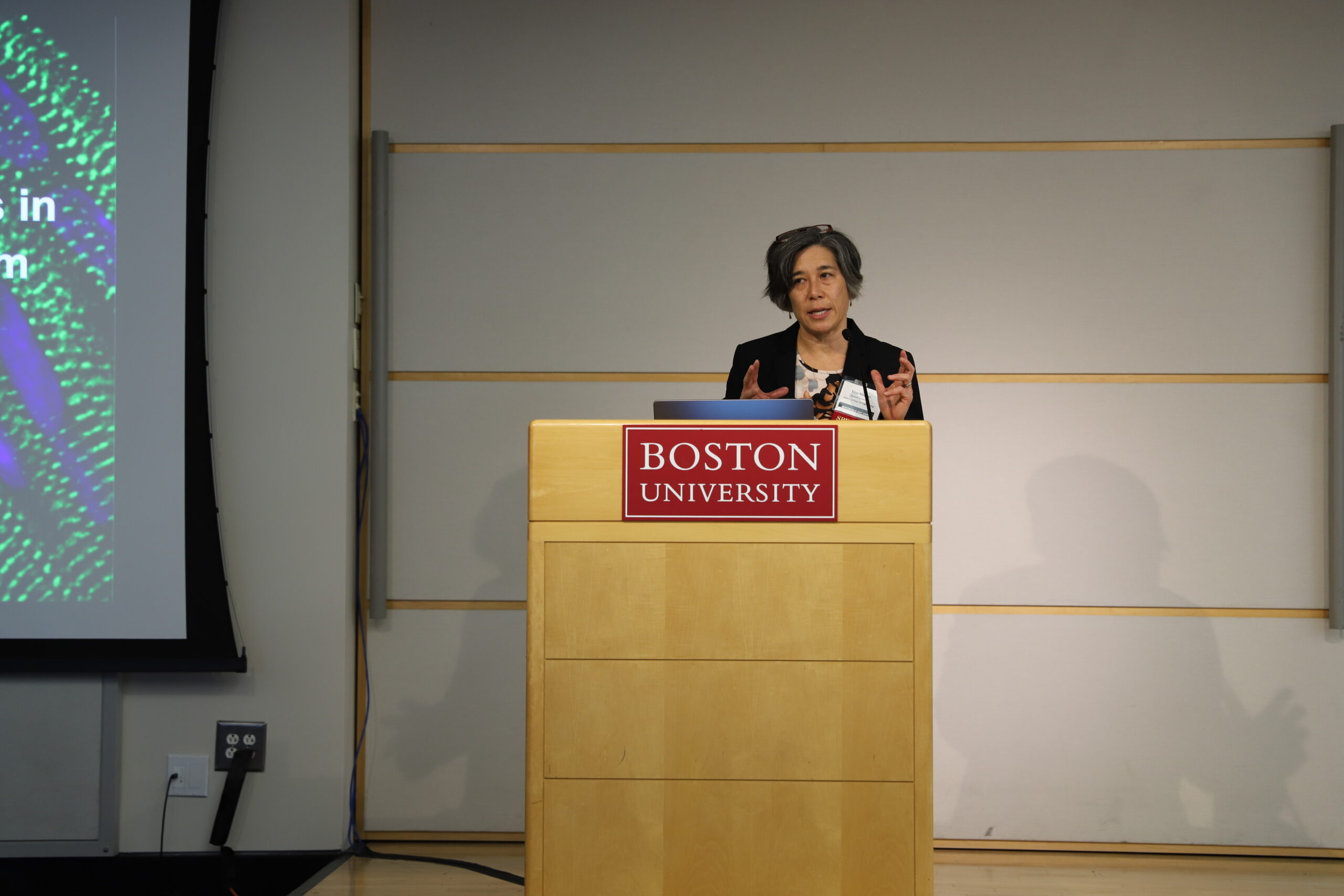 Beginning with an welcome speech by Dean Elise Morgan and opening statement by event chair Professor Chris Chen, the event carried on over the course of four sessions, each including three speakers from around the country, as well as one speaker––Wolfram Zimmerman––from Göttingen University Medical Center in Germany.
With presentations covering such topics as "Reverse Engineering Human Heart Development with Pluripotent Stem Cells," "Rethinking the Heart: Implications for Cardiac Tissue Engineering," and "Tissue Engineered Heart Repair from Bench to Bedside," this event found a wide-ranging discussion on the evolving methods and navigational tools to advance the study of cardiology.
Halfway through the event, presenters moved to the seventh floor for a poster presentation among the attendees.
Here, presenters and BU community members were given the opportunity to showcase their relevant work in depth, answering questions and fostering a greater community among their scholarly cohort.
On the whole, the event was a major success! With several dozens of attendees and a packed day of research presentations, the present and future leaders of the engineering field came out in stride to show not only the potential evolution of cardiovascular and cardiological research, but the application and utility of such research in the real world.