Graduate Summer Fellows Present Research Progress at Program's Midpoint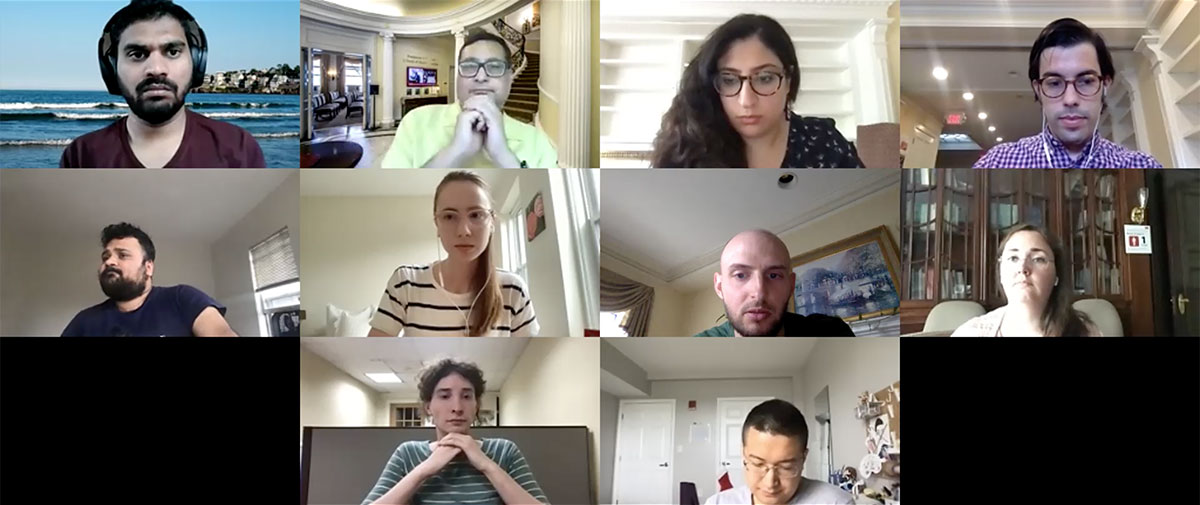 The 2021 Graduate Summer Fellows have reached the midpoint of the 10-week program at the Frederick S. Pardee Center for the Study of the Longer-Range Future. Over the course of two days last week, the eight Fellows gave presentations on their research progress and next steps, receiving feedback from their peers, Pardee Center staff, and Pardee School Dean Adil Najam.
The Fellows will now spend the final five weeks of the program completing their research papers for consideration in the Pardee Center's publication series, as well as preparing for lightning talks on their summer research to be presented at the Pardee Center's fall open house in September.
Read more about this year's Fellows and their research projects.