BU Libraries 2 Go
Boston University Libraries now offers a request and contactless pickup service for books and other circulating materials for research and study. Stacks at all Libraries locations are closed to patrons until further notice and materials can only be accessed digitally or via BU Libraries 2 Go.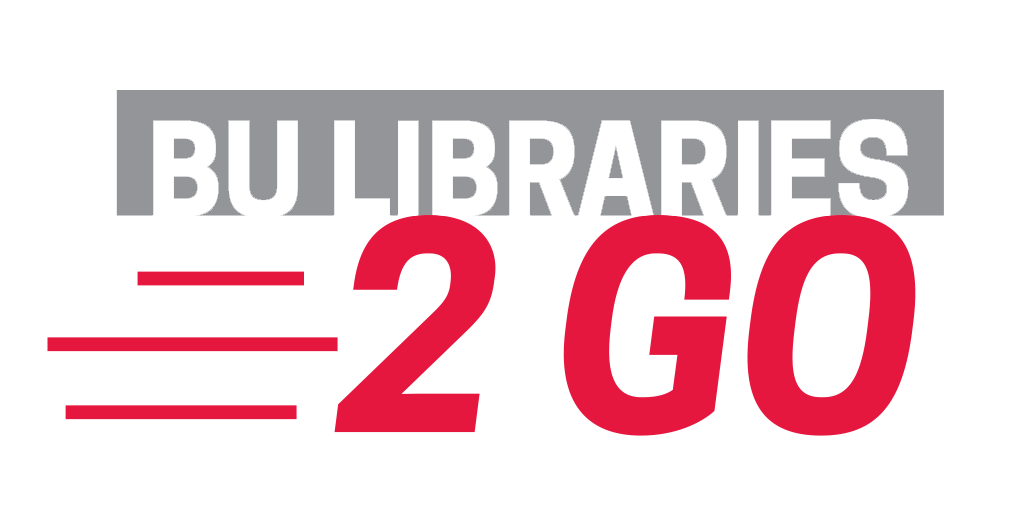 How It Works
Select items are now available for request via BU Libraries 2 Go. Current BU faculty, students, and staff may request items.
Request through BU Libraries Search
Find your book(s) in BU Libraries Search
Sign in

When items are available, the request button will appear

Complete optional fields if necessary and click request to submit

You'll see immediate confirmation that your request was submitted
You'll receive a notification to your BU email confirming your request with pickup details
Picking Up
In order to visit the libraries, use the BU Libraries 2 Go service, or retrieve ILL items, you must first be cleared to come to campus in accordance with University COVID-19 protocols. For questions regarding your status, please contact the COVID-19 Support Line, Student Health Services, or Occupational Health Center.
Pick up your items in the entrance foyer to Mugar Memorial Library. Items will be held there for 5 days, beginning the day after receiving the email confirmation. Pickup hours are from 9 am – 10 pm daily.
You must display your green daily attestation email/badge to enter shared common spaces such as the George Sherman Union / The Link, prior to entering Mugar Memorial Library to pickup materials.
Please remember to observe Back2BU protocols such as wearing your face covering and maintaining social distance.
Returning Materials
Items may be returned at the main BU Libraries drop box outside the GSU link near the eastern entrance.
Contact Us
For questions about your BU Libraries 2 Go request or scheduling accommodations, please contact us at mugcirc@bu.edu
For all other assistance with services and research please contact us via chat or email at Ask a Librarian