First Season:  Black Memoirs in the Global Age
As we engage with an increasingly diverse array of media, life stories told from personal perspectives—memoirs—continue to captivate the public's imagination.  In the first season, authors share their stories across three continents contending with mental health, overcoming the challenges of growing up, and navigating the opportunities and perils of lives lived as public intellectuals. They relate the joys, and the challenges of being African, Caribbean, and American—the doubleness of being both Black and diasporic—in the United States today.  The podcasts were produced by Arthur George Kamya and Ryan Blaney.
---
Episode Three
Caryl Phillips, Professor of English at Yale, interviews Louis Chude-Sokei, Professor of English and Director of The African American Studies Program at Boston University about his 2021 book, Floating in a Most Peculiar Way: A Memoir.
Reviewed by the New York Times here, the memoir traces Professor Chude-Sokei's life.  Born in Africa during the Nigerian-Biafran war, Chude-Sokei poignantly relates his journey from childhood spent in Jamaica and Washington, DC, through coming of age both personally and professionally in Los Angeles.
---
Episode Two
Patricia Williams, University Distinguished Professor of Law and Humanities at Northeastern, interviews Orlando Patterson, John Cowles Professor of Sociology at Harvard, about his 2019 book, The Confounding Island: Jamaica and the Postcolonial Predicament. 
The interview covers a variety of topics including slavery, social death, colonialism, gender, reggae, cricket, and Afro-pessimism in both Jamaica and the United States.
---
Episode One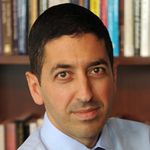 In the first episode, Dr. Sandro Galea, Dean of Boston University's School of Public Health, interviews Nigerian-American writer and activist Bassey Ikpi on her memoir I'm Telling the Truth, but I'm Lying about living with bipolar II and anxiety and advocating for mental health.