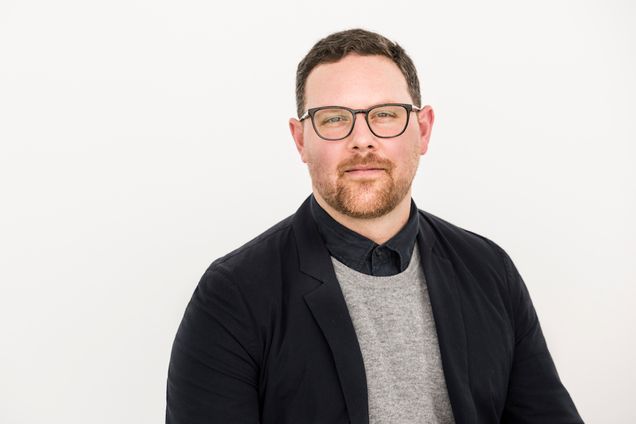 Jeffrey De Blois, GRS 2013

1) What have you been doing since you graduated from BU? Details about your current and past employment? Accomplishments you're proud of? Challenges you've encountered?
Since graduating, I've been serving in various curatorial capacities at Boston-area institutions, first as curatorial fellow at MIT List Visual Arts Center and now as assistant curator at the Institute of Contemporary Art/Boston. I'm most proud of my work on major exhibitions and publications, most recently for my integral role as one of the curators of Art in the Age of the Internet, 1989 to Today. I also contributed to the catalogue, co-published by the ICA and Yale University Press. The biggest challenge that I have encountered in my trajectory was working for free as an intern after completing graduate school. I was no longer in a position where I could afford to do so, but I didn't feel like I had a choice to pursue working as a curator, so I struggled working terrible jobs in order to gain the necessary experience, develop my skills, and prove my worth in an already competitive field. Luckily I was rewarded a few months later with a paid fellowship. I'm very much aware that not everyone is so fortunate.
2) How your time in the department shaped your professional and personal lives?
My time in the department instilled in me a sense of academic rigor that I have carried forward to my work in museums. While at BU I was encouraged to develop my research practice in meaningful ways. I conceive of curating as a research-based practice, an approach that was fostered during my studies. I'm privileged to be in a position now that I love, which means that my professional and personal lives overlap in ways that I could have never anticipated. A large part of what I do is social, and revolves around a community of colleagues and friends locally and further afield who I have had the privilege to meet and work alongside.
3) Any advice that you would've given to your younger self?
I wish that I started interning at museums earlier. I didn't even give much consideration to working in museums during my time in the program, but I came to realize when I interned that I wanted to be working with living artists in some capacity, and that shaping future scholarship was something I'm particularly interested in. Likewise, when I served as an intern, my idea of contemporary art and my knowledge of artists grew exponentially. Also, it's not always easy to do, but I wish I had more proactively reached out to students in similar programs in the Boston-area and attended more openings at the museums to try to connect with people.
---
If you're interested in being featured, please fill out this form. Our current students and faculty appreciate hearing about your adventures since you've left BU!