Plant-Based Vaccine Production
Fraunhofer Center for Manufacturing Innovation

Fully automated, high volume vaccine factory
Fraunhofer CMI, in collaboration with the Fraunhofer Center for Molecular Biotechnology (CMB) and Boston University, has developed an automatic, scalable, natural plant "factory" that can efficiently produce large quantities of therapeutics to address potential biological threats. Located in Newark, Delaware, the facility officially became operational in April 2010.
Our custom-engineered equipment seeds plants, supervises their growth, injects viral vectors, and harvests the synthesized proteins once they accumulate sufficiently. Automated robots glide along a track to deliver multi-plant trays between processing stations under controlled lighting and temperature conditions. The seeding-to-harvesting cycle takes approximately six weeks.
This unique approach allows for thousands of plants to be grown in one batch and eliminates the complex culturing or fermentation currently used in vaccine production. The facility and its plant-based protein process are the first in the world to comply with federal Food and Drug Administration Current Good Manufacturing Practices (cGMPs).
Constructed automated system to facilitate natural plant vaccine production
Opened April 2010 at Fraunhofer CMB in Newark, Delware
Deployed custom robotic equipment to automate entire cultivation process
Eliminated complexities associated with current plant-based vaccine production
Approved under federal FDA Current Good Manufacturing Practices guidelines
Plant Based Vaccine Production
(Video by Fraunhofer Society, 3:57 minutes, German with English subtitles)

Contact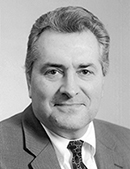 Bill Mosolgo
Business Development
Fraunhofer CMI - Center for Manufacturing Innovation
More
15 Saint Mary's Street
Brookline, MA 02446-8200
U.S.A.
Phone:
+1 617-353-1888
Fax:
+1 617-353-1896
2013 AWARD RECIPIENT
Joseph von Fraunhofer Prize for Science and Innovation
This 50,000 euro ($66,065) prize is awarded by the Fraunhofer-Society every year since 1978, in recognition of outstanding scientific work leading to the solution of application-oriented problems.
Fraunhofer CMI and Fraunhofer CMB received the prize for their work on plant based vaccine production in Hannover, Germany, at a gala attended by German Chancellor Angela Merkel.