Returning to Campus, Spring Semester 2022
The following was sent to all members of the Boston University Community on Wednesday, Jan. 5, 2022 from Dr. Robert A. Brown, President.
Boston University Office of the President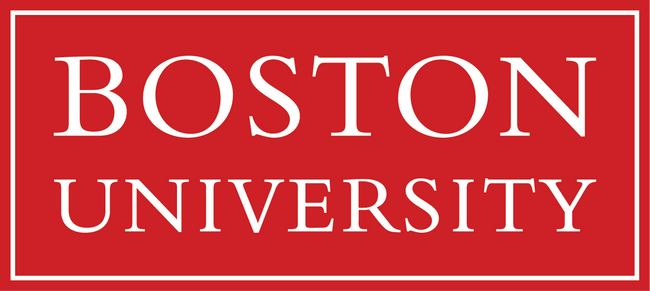 Dr. Robert A. Brown, President
One Silber Way
Boston, Massachusetts 02215
---
January 5, 2022
Dear Boston University Students,
As we welcome in 2022, we do so with the COVID-19 pandemic still ongoing and a surge in cases due to the Omicron variant. With the effort of all members of our community, we successfully completed the fall 2021 semester. I am grateful to everyone for the shared commitment to follow our protocols and the extraordinary effort that made possible the return to our classrooms, research laboratories, and campus residences.
The Omicron surge has raised concerns and questions about what we should expect as we start the spring semester, especially when the majority of you rejoin us in two weeks. As we have done since the beginning of the global pandemic, we are guided by the science and the advice of our medical and public health experts. I am writing today to update you on our planning.
What We Know about the Omicron Variant
One feature of the Omicron variant is clear: it is much more transmissible than previous variants of the SARS-CoV-2 virus. We expect that, by now, the majority of the COVID-19 disease we are seeing in Massachusetts is due to the Omicron variant. As has been reported in the media, we are seeing infections in members of our community who have been vaccinated as well as those who have received the booster shot.
We saw a large number of infections in the Boston University community on both days when we tested last week—the positivity rate each day was over 7 percent. We expect similar infection rates as we resume full campus operations. Mask wearing and widespread testing continue to be the most effective means of decreasing the spread of the virus. Although we saw a spike in cases in the last weeks of the fall semester caused by Omicron, our multilayered protocols continue to be effective at preventing spread in classrooms, laboratories, and studios. The disease cases continue to be linked to social gatherings, travel, and shared meals, where wearing a mask is challenging or other precautions may not be taken.
Although we will continue to use PCR testing and isolation to check the spread of the virus in our community, the transmissibility of Omicron will make it difficult for us to dampen the number of cases as individuals contract the virus from outside our community.
The second emerging feature of the Omicron variant is that it appears vaccinations (and boosters) are effective at preventing serious disease. Our vaccination (and booster) mandates are essential to protecting our community from serious illness. We have set February 4, 2022, as the date by which every eligible member of our community should have received the booster. Please get the shot as soon as you are eligible. Don't wait for our deadline. Once you have received the booster please upload your credential on the student portal.
Planning for Spring Semester
Classes Being Held between Monday, January 3, and Tuesday, January 18
Several graduate programs in the School of Medicine, the Goldman School of Dental Medicine, the School of Social Work, as well as a number of intensive (short duration) graduate programs began classes on Monday, January 3.
These programs are being taught using remote learning until January 19, when we plan for the programs that are still ongoing to resume in-person learning with the rest of our programs.
Spring Semester Classes Scheduled to Begin on January 20, 2022
Because our community is highly vaccinated, we are not anticipating major changes in our plans to start the spring semester on January 20.
Classes will be taught in-person.
To minimize the spread of the virus via Boston University functions, we will temporarily suspend the service of food and beverages at all events on campus through February 18, except in our dining halls and those external events that are ticketed, such as events in Agganis Arena, where proof of vaccination is required. The suspension of catering services will be reviewed the week of February 14, and we will provide an update at that time.
Moving Back on Campus: Beginning Friday, January 14
All undergraduate students residing in campus housing (including returning students from fall 2021) must schedule their return to campus housing before arrival. Students should select an appointment date and time for their move-in from Friday, January 14, 2022, through Wednesday, January 19, 2022, in the BU Housing Portal.
Please note: Only students who are compliant with the BU COVID vaccine requirements will have access to the BU Housing portal to schedule their move-in time and date.
As a part of BU testing protocols, you must complete a COVID-19 test on the day you arrive on campus.
Upon arrival to campus, you will be required to stay in place until one negative COVID-19 test result is received from a Boston University collection site. Test results take approximately 24 hours. You may not attend classes in person or access any BU-sponsored programming until the negative test result is received.
For more detailed information click here.
Special Learning Accommodations for Students with COVID: Through February 18, 2022
Because of the possibility of increasing numbers of students and faculty members in isolation as a result of a positive COVID test, we are putting in place special protocols for the first month of the spring semester. We ask faculty, when possible, to make recorded lectures (via either lecture capture or Zoom recordings) available to students who cannot attend class because they are in isolation.
Possible Disruptions to In-Person Teaching
We acknowledge that the high transmission rate of Omicron makes it likely that there will be disruptions in classes taught by faculty members who either test positive or have children who do. Special provisions will be made that will allow faculty to teach by remote means during this disruption so that the cadence of the semester is interrupted as little as possible.
Changes in Isolation and Quarantine Protocols
We are changing our protocols for isolation and quarantine to align with the new guidance from the state and the CDC. Accordingly, isolation for individuals who test positive is being reduced from 10 to 5 days if the individual has no symptoms or the symptoms are resolving (no fever). Also, an individual who is a close contact to someone who has tested positive will not be required to officially quarantine if the individual is vaccinated and has received a booster shot or is not yet eligible for the booster. Masking for a full 10 days is a critical component of these newer guidelines.
The details of the new isolation and quarantine policies will be forthcoming and will be posted on Back2BU. All other public health protocols will remain as described in the December 13 memo from Dr. Judy Platt, Chief Health Officer.
Changes in PCR Testing Protocols
Because of Omicron, we are enhancing our testing by returning to the testing protocols we used in academic year 2020-2021. Beginning in mid-January we will test all undergraduate students two times per week. To increase the ease of testing we will transition to unobserved testing for all students as soon as practical.
It is almost two years since COVID-19 appeared and the global pandemic began. With our reliance on the science and with our flexibility and resilience, we have reestablished the Boston University community and maintained our missions of education and research. We will continue to follow this approach as we begin the spring semester. I very much appreciate your efforts and perseverance as we work through the effects of the Omicron variant.
Sincerely,

Robert A. Brown
President