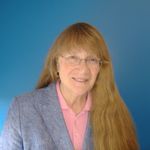 Software Architect and Lecturer Marcia Yates Works on Medical Devices that Sustain Life and Provide Advanced Patient Care
Marcia Yates
Lecturer, Computer Science
Principal Software Architect in the Medical Device Industry
MS in Computer Science (MET'90)
What is your area of expertise?
For many years, I have been a high-tech executive in roles like chief technology officer, chief information officer, and vice president of engineering, always combined with enterprise or other complex architecture assignments. For the past 20 years, I've worked exclusively in healthcare, chiefly DNA sequencing and genetics. I'm really a generalist who has worked in many different business domains, but regarding specific expertise, it would be the architecture and design of complex systems to be adaptive and extensible.
Please tell us about your work. Can you share any current projects or research?
I'm currently principal software architect for a complex life-sustaining medical device, a portable vaccine manufacturing unit based on mRNA technology, and a device to place catheters in the heart for delivery of medications. These devices bring together software with electrical and mechanical engineering, human factors, UI/UX, and industrial design. Unfortunately, due to confidentiality issues, I can't share the details of the projects. But I can tell you that it is exciting and gratifying to play some small role in helping patients survive and thrive.
One project that I'm permitted to describe, as there has been a public press release, is a deployable lab to manufacture vaccines. Our client is Moderna, and the project is DARPA-funded. The goal is to ship the whole facility in a 6 ft x 6 ft x 6 ft container, then set it up anywhere. It's incredibly challenging to implement many lab or manufacturing processes that must be miniaturized in addition to being mostly or fully automated.
How does the subject you work on apply in practice? What is its application?
In general, as an enterprise or senior architect, I create the blueprints for large, complex systems—anything from genetics testing laboratories to genetic analysis platforms, real-time process control systems or complex financial applications. My mission is to create an architecture that is understandable both to technical and non-technical employees, and that can be logically and easily extended to align with changing business strategy. Many of these complex systems live on for years and years, and ensuring that the architectural blueprint stays in the minds of the software engineers is a big challenge! The irony is that no one talks about "the architecture" unless they think it's terrible; if it is successful, those architectural structures and decisions are embodied in the code and data, and the engineers own that! So I've found that my personal success, at a minimum, requires that my supervisor understands what I do and why it matters.
What course do you teach at MET?
I teach Enterprise Architecture (MET CS 783). I also taught its predecessor course, Client/Server Systems, from 1997 through 2001.
Please highlight a particular project within this course that most interests your students. What "real-life" exercises do you bring to class?
Our course has a great many case studies that illustrate both good practice and failures; there is much to learn from the failures. Many of these stories are drawn from my work experience. In the on-campus course, we follow a flipped classroom model, with in-class workshops that allow students to work on architecture problems in small teams before presenting their solutions to the class. The extensive term project, where students create an enterprise architecture for a company of their choice, provides much of the learning that benefits students.
As a part-time faculty member, you straddle the professional and the academic worlds. What do you consider the unique value you bring to the classroom?
The unique value is in the case studies, and also in encouraging the students to take risks with their projects. Our course can be thought of as training for future CIOs, CTOs, and enterprise architects. Given the very high turnover in those roles in large corporations, errors are typically not forgiven! It's the school of hard knocks. The Enterprise Architecture course gives students the opportunity to do real work, and receive feedback from someone with experience in those industry roles. To turn your question around, I get a tremendous amount of value from teaching this course, as it is so broad. It requires that I keep up with emerging technologies, like blockchain, even if I am not using those technologies in my current work.
Is there anything else you would like to share with the MET Community?
I earned my Master of Science in Computer Science from this program, and two of my children have also graduated from MET—one with a BS in Computer Science through the Accelerated Degree Completion Program, the other with the MS in Computer Information Systems degree (she's now an IT auditor). I have always remembered what Ernie Sabine told me when I was encouraged to enter the MET program after beginning my first high-tech job at Draper Labs. He was a legend at Draper, and he said, "I got my theoretical education from my undergrad degree at MIT, but the practical things I use everyday, I got from BU." So true!