Class of 2021
Shengxiang Jin, MCP
The MCP program perfectly fits my skills. I am always looking for how to apply statistics and GIS in real life, the MCP program gave me a lot of inspirations and ideas of how to use those in-class skills in the real world. I felt energetic during these wonderful two years. Also, the program provides various opportunities for students to create networks, communicate with professionals and engage in the real planning process. I am also lucky to have a chance to work as a RA and TA, which helped to improve my skills to another level. All in all, this is a wonderful program and I am so grateful to be accepted.
About
Shengxiang Jin grew up in Guangdong, China. After receiving his bachelor's degree in geographic information system (GIS), Shengxiang continued pursuing his Master of City Planning at Boston University. Training as a CS students, Shengxiang is always looking how to use those skills in the real life. He is especially interested in affordable housing, labor markets, and economic development and using spatial analysis to assist his work.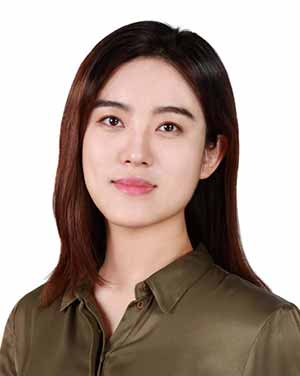 Jiawei Li, MCP
If saying the undergraduate studying is to get to know the world, the master study in the Boston University is to get involved in the world. For people like me with little professional experience, the MCP program shows me a path to my career and encourages me to go out of the school.
About
Jiawei Li grew up in Lanzhou, China. She holds a Bachelor of Science in Environmental Policy & Planning and a Bachelor of Arts in Art from the University of Iowa. In her undergraduate, she was enthusiastic about environmental protection and sustainability. She participated in voluntary events for protecting the local environment and was a committee member of the River Water Quality Event in 2018. Because of her undergraduate background, she is interested in the public transportation system, environmental and social justice, sustainability, and environmental conservations. Currently, Jiawei is pursuing a Master of City Planning at Boston University.
Julia Mintz, MCP
I have had such an incredible experience studying in the BU Master of City Planning program. My CPUA instructors, mentors, and peers have all inspired me to think boldly and creatively about what our urban environments can be and have taught me to be a systems-thinker. I've gained invaluable knowledge and skills from this program I will apply to support the resiliency, vitality, and accessibility of communities. Thank you to everyone in the CPUA community I've learned from, grown with, and worked with over the past two years.
About
Julia earned her bachelor's degree in geography in 2019 from the State University of New York College at Geneseo. She discovered her passion for planning while studying as an exchange student in Groningen, Netherlands, and followed this passion to Boston University. Her focus revolves around climate resiliency, greenspace design, and community engagement within the context of urban planning. She is particularly interested in understanding the potential of permaculture and greenspace as tools to address issues of sustainability, equity, and community-building in our urban environments. Julia has worked as a Global Practice Fellow with BUCPUA and worked for two semesters as a research assistant and teaching assistant for Dr. Madhu Dutta-Koehler. She was also a Zero Waste Intern for one year with BU Sustainability. During her time in the CPUA program, Julia pursued her Master of City Planning and Graduate Certificate in Applied Sustainability, served as the Communications and Marketing Office for the Women in Urban Planning group, and received the MCP '21 Metropolitan College Award for Excellence in Graduate Studies.
Jason Nelson, MCP
When I entered the Boston University City Planning and Urban Affairs program, I was looking for a master's degree that would give me the opportunity to advance in my career. I quickly understood that I had the opportunity for much more than that. I now have a base of planning theory and research tactics that allow me to understand what goes into policy creation, as well as helps me to better understand the issues a community is facing. The best part about the program is being able to learn from people who are actively working in planning fields, and you are getting the knowledge directly from the source. Even though most of my time in the program has been through Zoom, I feel like I was able to connect with my fellow students and professors, and made connections that will last forever.
About
Jason Nelson is originally from Santa Clara, California, but was raised in Raleigh, North Carolina. He completed his undergraduate studies at Westfield State University with a degree in public and corporate communications and a minor in political science. Post-graduation he returned home to Raleigh to work for American Homes 4 Rent as a Construction Superintendent. In 2016, he moved back to Massachusetts to work as a Construction Risk Manager for Boston Capital, a Low-Income Housing Tax Credit syndicator. In 2021, he moved to MassHousing where he is currently an Asset Manager, managing the performance of over 35 affordable housing properties. He came to the Master of City Planning program after completing the Commercial Real Estate and Real Estate Finance Certificate programs at Boston University.
Aneri Patel, MCP
The Master of City Planning and Urban Affairs program at Boston University has been a thoroughly pleasant and inspiring experience. The MCP program has allowed me to learn alongside people from different backgrounds and professions. The experience has equipped me with additional knowledge, core concepts, personal and professional skill set to progress in my career, and enhanced community engagement. Thank you to all professors, mentors, and fellow students, that I have been able to meet, learn from and improve myself during these incredible two years.
About
Aneri is originally from India and received her bachelor's degree in 2018 from Anant Institute of Planning in Ahmedabad, India. Her undergraduate studies focused on urban planning, rural planning, transportation, and other planning factors, which lead her to pursue a career in planning to understand more techniques and theories. Aneri has previous experience in the planning and real estate field through her work with Sun Builders Pvt., Ltd. in Ahmedabad. Aneri is graduating with a Master of City Planning degree from Boston University. She has completed a Graduate Certificate in Urban Policy and Planning from Boston University. Aneri's strength lies in working with diverse populations, and she engages in social activities ranging from community participation to place-making initiatives. She is especially interested in land use planning, community development, affordable housing, real estate, urban planning, and transportation access.
Alejandra Santa, MCP
During my time at Boston University, I learned so much about cities and how to bring ideas into reality in order to support, sustain and transform our communities. In this path I really found many mentors that taught me the tools and knowledge I will need to carry me throughout my career and life. This program helped me discover new passions on how to approach community service and how these skills can help push me forward as a leader. Particularly, my love for GIS has shown me the importance of technology and how it can help shape communities. I look forward to a future of sharing my BU experiences with communities of the world.
About
Alejandra received her bachelor's degree in political science from Eafit University in Medellín, Colombia. While pursuing her bachelor's, she interned at the Colombian Consulate in the City of Boston where she discovered her passion for public service. Her primary interests lie in community development, open space, and access to public parks. Alejandra is currently pursuing a Master of City Planning with a focus on urban policy at Boston University's Metropolitan College.
Cedric Shan, MCP
Boston University's City Planning program constantly threw challenges at me. It gave me the opportunity to transform into a better person and sets the foundation on how I can lead in future. The curriculum introduced me to the layers of issues that cities face and made me a better professional in the field. Other than that, with the networking opportunity and team experience provided by the program and the school, I forged lasting friendships and invaluable contacts.
About
Cedric holds a BA from University of Minnesota and is completing a Master of City Planning at Boston University. Before moving to Boston, Cedric worked as a production analyst intern under CRRC Group in China, an industry leader in producing high speed rail and public transportation systems, and as an overseas marketing representative for Cradlechem Technology, a regional pharmaceutical company in China. Cedric is also a co-founder of Currin Media, a media content solutions company, and worked as a video producer there.
Read More
Lorena Shapiro, MUA
Moving from the U.K. to the U.S. seven years ago, I still have moments of culture shock as I learn about and experience American attitudes and policies towards social safety nets and social care. I began Boston University's Master of Urban Affairs program in the hope of unpacking and ultimately engaging in affordable housing policy through a right to the city framework. Through the program, I was fortunate to have met, studied, and worked with curious and passionate peers, impactful and engaging teachers, and encouraging mentors. Thank you to everyone who championed strange grant ideas or went down the rabbit hole with me on radical research topics.
About
Lorena Shapiro (she/hers) is a recent graduate from the Master of Urban Affairs program. In the program, Lorena has paid particular attention to affordable housing policy, researching alternative homeownership systems and rental housing development in service of housing equity and reaching a right to housing. After volunteering with Somerville Office of Housing Stability during Covid-19 in their rent relief program, the need to ratify a right to housing became more stark. In the future, Lorena aims to work in organizations committed to producing housing and built environments that enable greater residential self-determination for all incomes, especially no-to-low income residents. Incorporating her background in the arts, Lorena believes that prioritizing inhabitant knowledge and vernacular creativity holds the key to successful independent or state/private assisted community development.
Read More
Boyang Shi, MCP
What the program provides is more than substantial and practical courses, it attracts wonderful people with bright minds. Working with other classmates is an exciting experience. Trying to put what I have learned into practice is inspiring. Everything in the program looks good, tastes great, and feels awesome!
About
Originally from Shenzhen, a young and vibrant city in Southern China, Boyang pursued his undergraduate degree at Boston University. After finishing the program in Boston University, Boyang decided to stay in the university that taught him so much and applied for a Master of City Planning degree. He witnessed the change of Shenzhen from an ad-hoc economic zone to a metropolis that was highly competitive and surpassed Hongkong in some areas. He is inspired by the rapid development of Shenzhen and wants to contribute to this city with his efforts and knowledge learned through the MCP program.
Stephen Yale, MCP
I loved having the opportunity to learn from working practitioners in the field, who brought all their knowledge and experience and paired it with a real energy for teaching. It has also been a joy to learn from my classmates' varied experiences and expertise. Together, the CPUA program has given me the skills and confidence to make a positive impact in my community.
About
Born and raised in Bethlehem, Pennsylvania, Stephen came to Boston University in 2012, earning a bachelor's degree in international relations and minoring in German. During his time as an undergraduate, he devoted much time and energy to playing water polo for BU's club team. Having had the opportunity to study abroad in Dresden, Germany, Stephen drew his inspiration to study planning from experiencing the varieties of urban form and transportation across Europe and in Boston. Among other things, he is primarily interested in transit networks and sustainable mobility. He hopes to contribute to a more equitable urban future with cleaner air, smoother commutes, and happier residents.
Shenghui Zhong, MCP
My dear City, what do you want to be?" The planners asked the land under their feet. We listen to the voices from the community and plan what they really want; We understand advanced scientific and technological methods, for the more efficient operation of the city. We study planning laws and justice, ensuring the well-being of the whole society and conveying to everyone equally. Thanks to everyone that I have met, learned from in the MCP program. Continuing exchange ideas with you let me understand the city planning!
About
Shenghui grew up in Chengdu, China. After receiving a bachelor's degree of architecture, he occupied the post of Construction Department Manager Assistant. With that experience, he started to think about the relationship between urban development and architecture. With a solid foundation in architecture, he joined the MCP program at BU to enhance his proficiency in city planning. His interests are environmental justice, Catastrophic Disaster Response. After experiencing the 2008 Magnitude-8 earthquake and Covid-19 health crisis, he hopes to develop his career in disaster response planning in the future.