Class of 2020
Anthony Alamia
Over the last two years, I have had opportunities to engage in hands-on experience from working with city officials to site observations. The program has given me the tools and perspective to make positive change in urban environments. In addition to academics, I have met wonderful classmates through the Urban Planning Association and appreciate the ability to make these connections.
About
Anthony moved to Boston in 2011 from New York to pursue his first master's in political science from Northeastern University. Prior to joining Boston University, he worked for Wentworth Institute of Technology as Assistant Director of Student Achievement in the Center for Academic Excellence overseeing tutoring and supplemental education. Anthony holds a BA in political science from SUNY Plattsburgh and is graduating from the MCP program where he served as the Vice President of the Urban Planning Association. His research interests include policy, data driven decision making, urban design, and transportation.
Jason Asirifi
The Masters of City Planning Program has been a blessing for me. To be honest I did not even think I was going to be accepted. I applied on faith and once I got in, I was determined to prove myself. The program threw challenges and curveballs at me constantly but I have been able to rise and take them head on. This program has made me better as both a professional and person. My hope is to tie in all that I knew before with and all that I've learned to bring a positive change in my community.
About
Jason Asirifi is originally from Kumasi, Ghana located in West Africa, but was raised in Worcester MA. After graduating high school, he matriculated to the University of Massachusetts Amherst to pursue a degree in Civil & Environmental Engineering. In May of 2014, he not only earned this degree but also received a minor in Building and Construction Technology. Post-graduation he briefly moved to Phoenix, AZ to work for Hensel Phelps Construction before returning to Boston to pursue a career with Turner Construction Company. At Turner, he is currently serving in a role as superintendent where he manages day-to-day operations of various projects throughout the Boston Metro Area.
Read More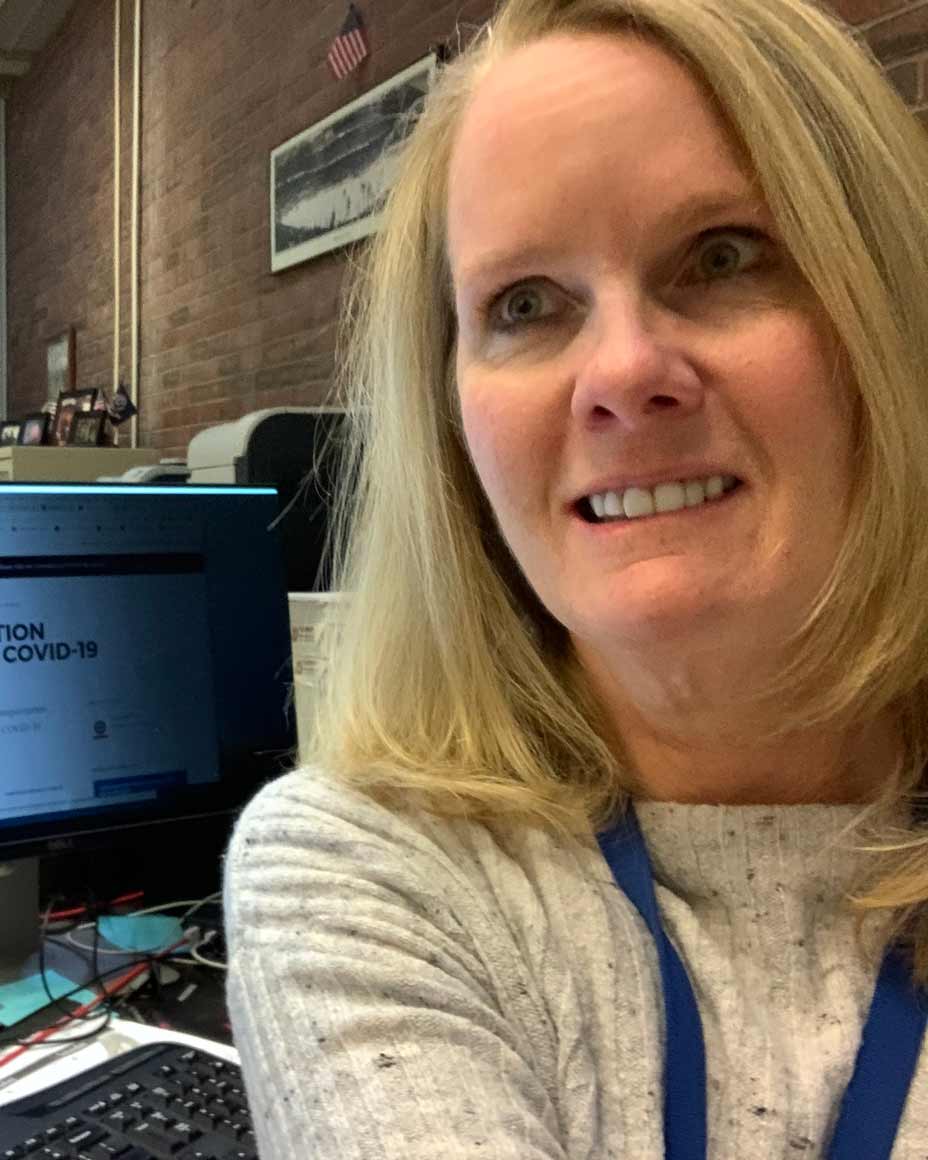 Elizabeth Bagley
One of the best decisions I have made was to pursue my Master's in City Planning at BU. I loved every one of my classes and instructors. The interaction with my fellow students, "the kids" made this experience that much more rewarding. Collaboration and lots of laughs.
About
Elizabeth was born and raised in Melrose, MA and Boston. She has been employed by the Boston Transportation Dept for over 3 years and is looking forward to applying her knowledge and experience within the City.
Elizabeth is the President of the Orient Heights Neighborhood Association (East Boston) and looks forward to Election Season where she has been the Ward 1-1 Warden for 8 years.
Ryan Beaudette
The Master of City Planning & Urban Affairs program at BU has been thoroughly engaging and inspiring. The experience has equipped me with the knowledge and skillset to progress in my career and enhance my own level of civic engagement. Result of learning directly from city of Boston practitioners, the topics and skills taught were all highly relevant and applicable to the world outside the classroom. The classes were small but brought in perspectives from students from all over the world with varying levels and types of experience. Thus, class discussions were endlessly thought-provoking and nuanced. I have most appreciated the passion of professors and the emphasis they had on building a more equitable and sustainable future through proven planning practices. Thank you to everyone that I have been able to meet, learn from, and grow with during this experience–until next time!
About
A lifelong Massachusetts resident, Ryan was born in Worcester and raised primarily in the small town of Douglas. As an undergraduate student at the University of Massachusetts Amherst, he studied both Political Science and Economics. Following graduation, Ryan then served a year in AmeriCorps as a Literacy Tutor at a Boston-based middle school. Inspired by working with students, Ryan then became a college counselor at the nonprofit Bottom Line, advising under privileged students through the college application process and first few years of college student life. He is now an Assistant Director of Awarding at the BU Office of Financial Assistance, focusing on counseling students and families through the cumbersome higher education financial aid process. His passions around social justice and interest in public policy led him to the MCPUA program to learn how to best leverage his skills, knowledge, and privilege to enact political change.
Read More
Ben Cares
BUCPUA allowed me to effectively network with professionals in the Urban Planning industry and facilitate a new position as a City Planner in Chelsea, Massachusetts. Some of the instructors and colleagues I've met along the way will serve as lifelong role models and acquaintances. The friends I made through peer relationships made my life as a part-time student and full-time professional easier, more fun, and cultivated profound connections I'll hold long after I've graduated.
About
Ben Cares is a City Planner of Chelsea, Massachusetts. Ben's role encompasses a vast array of planning disciplines, including; Infrastructure Planning, Transportation Planning, Climate Resiliency, Food Systems, and Environmental Planning. An average day for Ben involves analyzing data, pushing paperwork throughout City Hall to secure financial, political, and public buy in for new infrastructure projects around the City, site visits, and interfacing with a diverse group of planners, engineers, contractors, and city officials.
Read More
Kevin Flakes
Entering the BUCPUA program, I had a broad interest in approaches to eliminate urban inequality. Throughout the program, I was able to research tactics and policies designed to mitigate inequality while simultaneously collaborating with colleagues to design innovative solutions to tackle pressing urban problems. The BUCPUA program equipped me with the tools necessary to be a forward-looking strategist and perform work that expands opportunity for all.
About
Kevin Flakes was born and raised in Boston, Massachusetts and graduated with his B.S. in Accounting from the University of Massachusetts Dartmouth (UMD). While at UMD, Kevin served as the treasurer of the Black Student Union, volunteered at the New Bedford Community Development Center assisting residents with tax filing while simultaneously serving as a resident assistant. It was during this time Kevin's interests for community development sparked.
Read More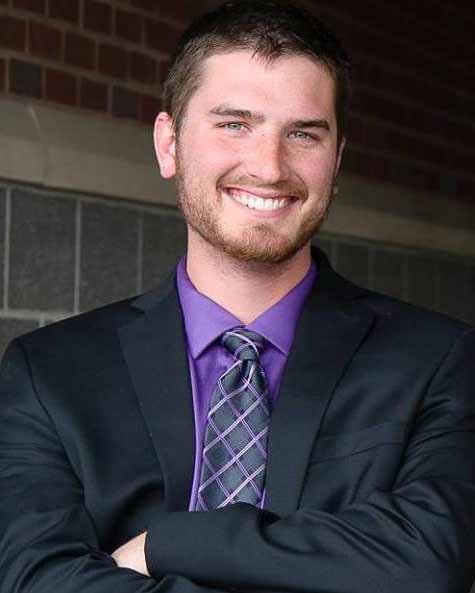 Joe Gill
Throughout my time in the MUA program I was able to form relationships with students and faculty alike that made the learning process easy. Students are committed to working with each other to make a lasting positive impact on our communities while professors support but also challenge you to be a strong and effective leader.
The part of the program that sticks out the most for me is the opportunity to tailor your classes toward your desired field, and to be able to gain experience in that field before graduating. For me, having the opportunity to learn and practice in the healthcare management field before graduating solidified my desire to continue in this field. The MUA program has given me the tools I need to be successful and I am grateful for this experience.
About
Joe Gill works in the Massachusetts State Legislature as the Legislative Director for State Representative Dan Cahill of Lynn. He graduated in 2013 from Saint Anslem College, where he earned a Bachelor's Degree in Politics, and in 2015 from Southern New Hampshire University, where he received a Master's Degree in Communications.
Read More
JingYi Gu
It's been two wonderful years with the MCP program. I get to learn about different sides of the cities with so many real-life cases and examples. City planning can never be perfect but the learning experience has been perfect all the time. I'm glad that I'm now part of the community and I can't wait to apply what I've learnt to create a better future.
About
JingYi grew up in Shanghai, China. The metropolitan background built up her love of the cities and the urban communities. After receiving the bachelor's degree in Sociology from University of Iowa, she joined the program to better understand the system behind the beautiful metropolitan scenes. It's been a fascinating journey for her to explore the situation behind the busy urban cities and learn the potential of what good city planning can bring to the world. She believes that globalization is speeding up the pace of urban development and increasing the quality at the same time. Through her interest in community building and sustainable development, JingYi hopes to work toward a more sustainable urban future back in her hometown, Shanghai.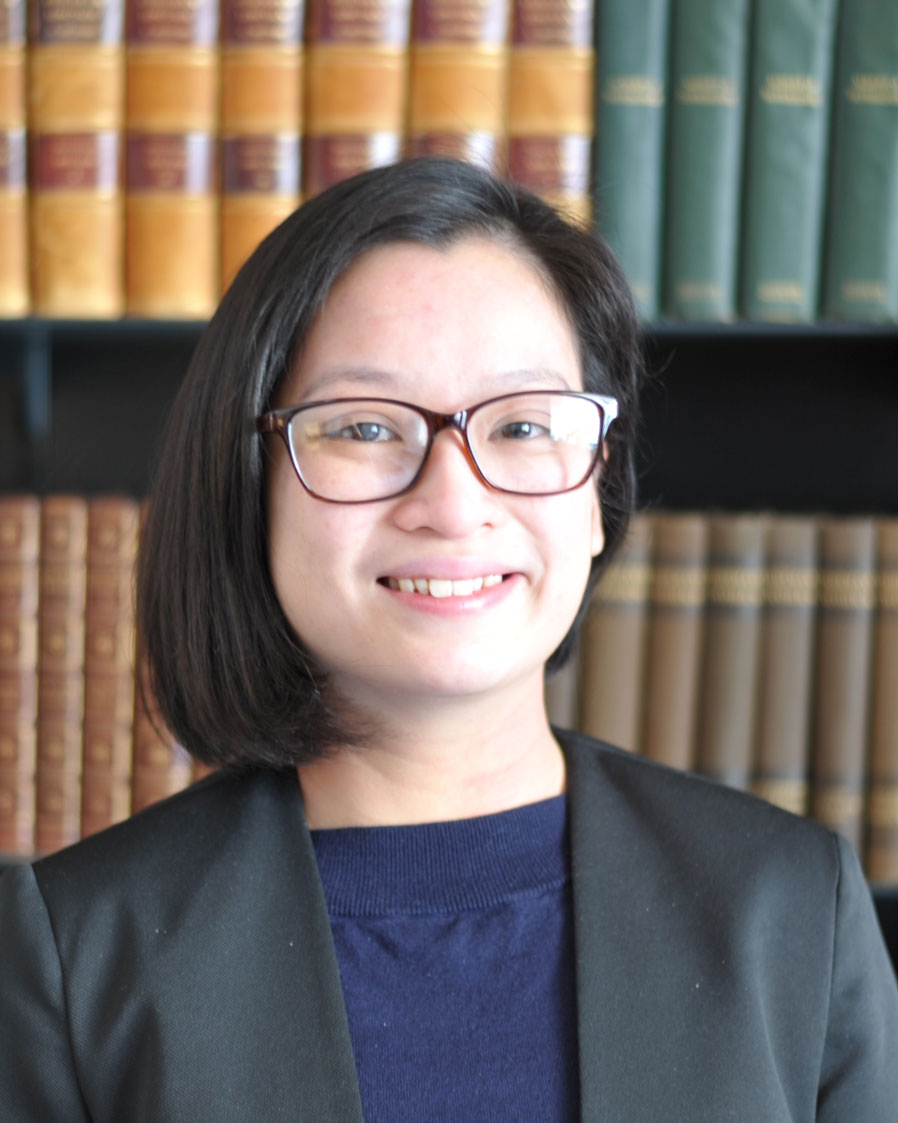 Helen Lee
The BU City Planning program has given me the opportunity to not only explore topics I am passionate about, but to also collaborate and work with experts in the field. The knowledge and skills I have gained from this program will allow me to continue working with my community to plan for a better future.
About
Helen Lee was born and raised in Boston, Massachusetts. She is a graduate of the Boston Public Schools (BPS) and holds a B.S. in Health Science from Boston University. She served two years with City Year Boston as an AmeriCorps volunteer before returning to BU as the Library Coordinator at the Pickering Education branch of the BU Libraries. With experience in education, planning, and public health, Helen hopes to work at the intersection of these fields in the future. Helen will graduate with a Master of City Planning and a Graduate Certificate in Urban Policy and Planning.
Jingyi Liu
I have learned a lot in this program. Thanks to these awesome faculties and staff, I began to step into this area.
About
Jingyi received her bachelor's degree in Italian from the University of International Economics and Business, Beijing. During her time as an exchange student in Venice she decided to change career paths. She has interned at NGOs and is interested in volunteer work. Her primary interests are housing, land use, and comparative politics. Jingyi is currently pursuing a Master of City Planning and works with Professor Yesim Sungu-Eryilmaz as a research assistant.
Winston Pierre
Boston University's City Planning program has equipped me with the soft and technical skills needed to be an effective urban planner, thinker, and leader. It has fueled my passion for public service and community empowerment.
About
Winston is the Diversity Programs and Outreach Director for the City of Boston where he is responsible for developing engagement pathways for community partners and managing relationships with different stakeholders. He handles all digital and external communications, liaises with the Press Team. He is also responsible for coordinating a quarterly itinerating Neighborhood Career Fair Series, including recruiting employers, conducting constituent outreach, compiling data and producing reports to help to shape the City workforce diversity policy.
Read More
Marco Rebaza
Attending BU was such a remarkable learning experience with a diversity of students, faculty, and staff. The MCP program allowed me to explore different facets and to learn core concepts and skills to further comprehend complex issues by which cities worldwide are challenged, which in turn, become opportunities to find better solutions in the context of city planning.
About
Marco was born and raised in northern Peru, moved to Boston in 2000. He learned and started working in the construction industry, and shortly thereafter, joined the Health Care industry to work as a Project Manager for capital improvements and plant operations for both private sector and non-profit organizations.
Read More
Steve Schlauch
An immersion into the galaxy of urban planning has provided me with a grand amalgam of passionate interests stemming from a social justice foundation—primarily issues regarding environmental racism and energy poverty. Underneath the umbrella that is urban planning, I have found hope in the possibility of becoming a conduit between practices by intertwining the justice efforts of psychologists, architects, social workers, attorneys, engineers, and, of course, city planners, in order to address the unprecedented times of injustice and neglect that exist throughout urban America and beyond.
About
Steve originally hails from Helena, Montana, but has resided within the Boston area for well over a decade. With a bachelor's degree in Social Psychology from UMass Boston, his experience spans laboratory research, high school education, and environmental and energy policy—with his most recent research position being held with the Nicholas Institute for Environmental Policy Solutions at Duke University. His primary interests pertain to household energy burdens and solar power equity.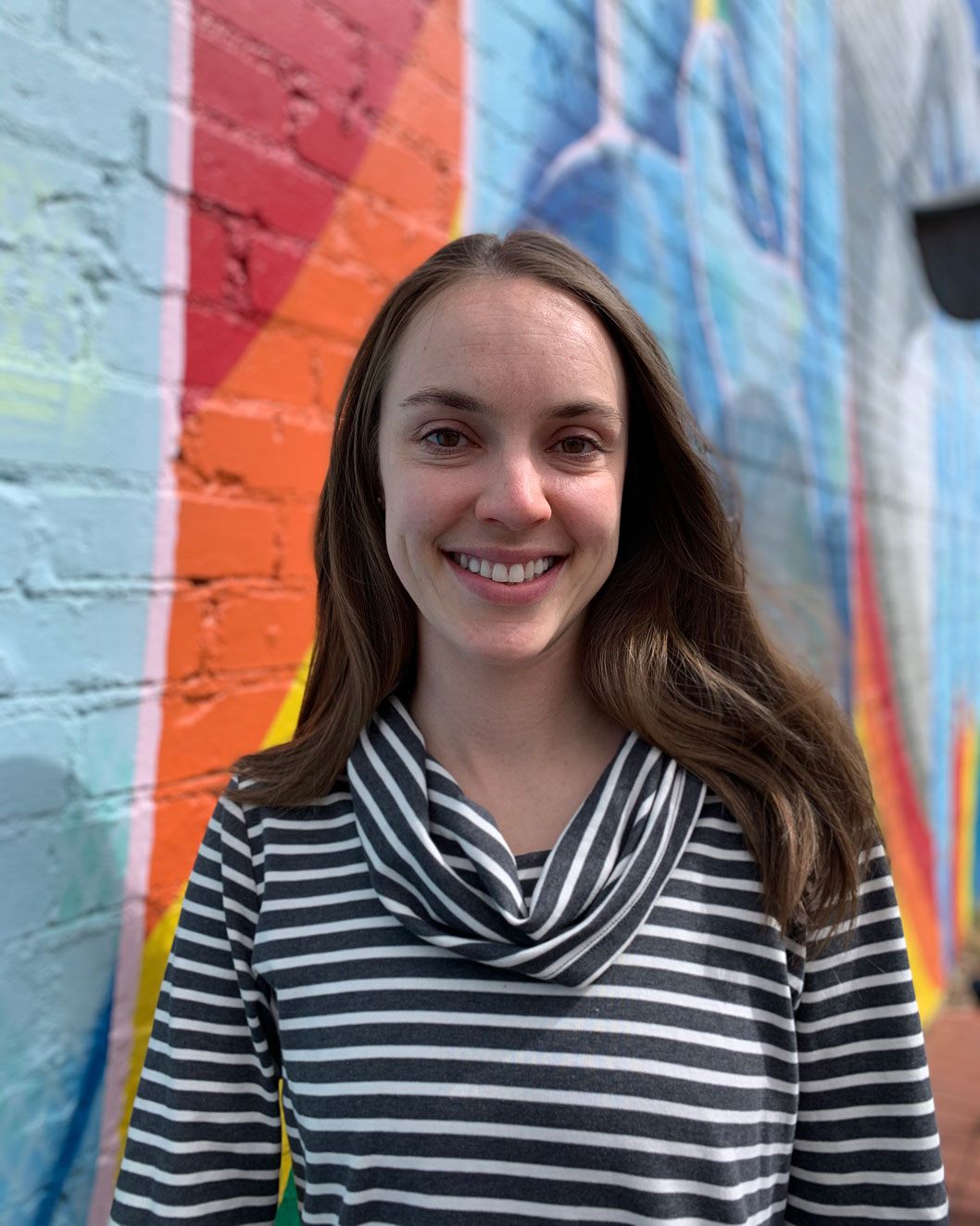 Kelly Schroeder
I liked how the program allowed me to work full-time while still pursuing a graduate degree. The courses were challenging, but very manageable for a busy schedule. The faculty in the CPUA program are truly amazing. I loved learning about present-day urban issues from people who currently work in the field. It reinforced how timely and necessary actionable urban policy is, and also provided a plethora of real-world connections and inspiring course content.
About
Kelly grew up in Laramie, Wyoming, but no, she never rode a horse to school (she's allergic!). Kelly's interest in urban issues began to form during her undergraduate years at Boston University where she studied international relations and environmental analysis and policy. In 2016 she was the recipient of a Fulbright grant and spent a year teaching English and eating pretzels in Lemgo, Germany. Kelly currently works in the Events & Conferences office at BU and helps oversee the summer conference housing operation. When she is not running around campus, Kelly can be found running along the Charles River, caring for her many houseplants, or in the cheese section of Trader Joe's. After graduating from the CPUA program, Kelly hopes to work in urban climate policy.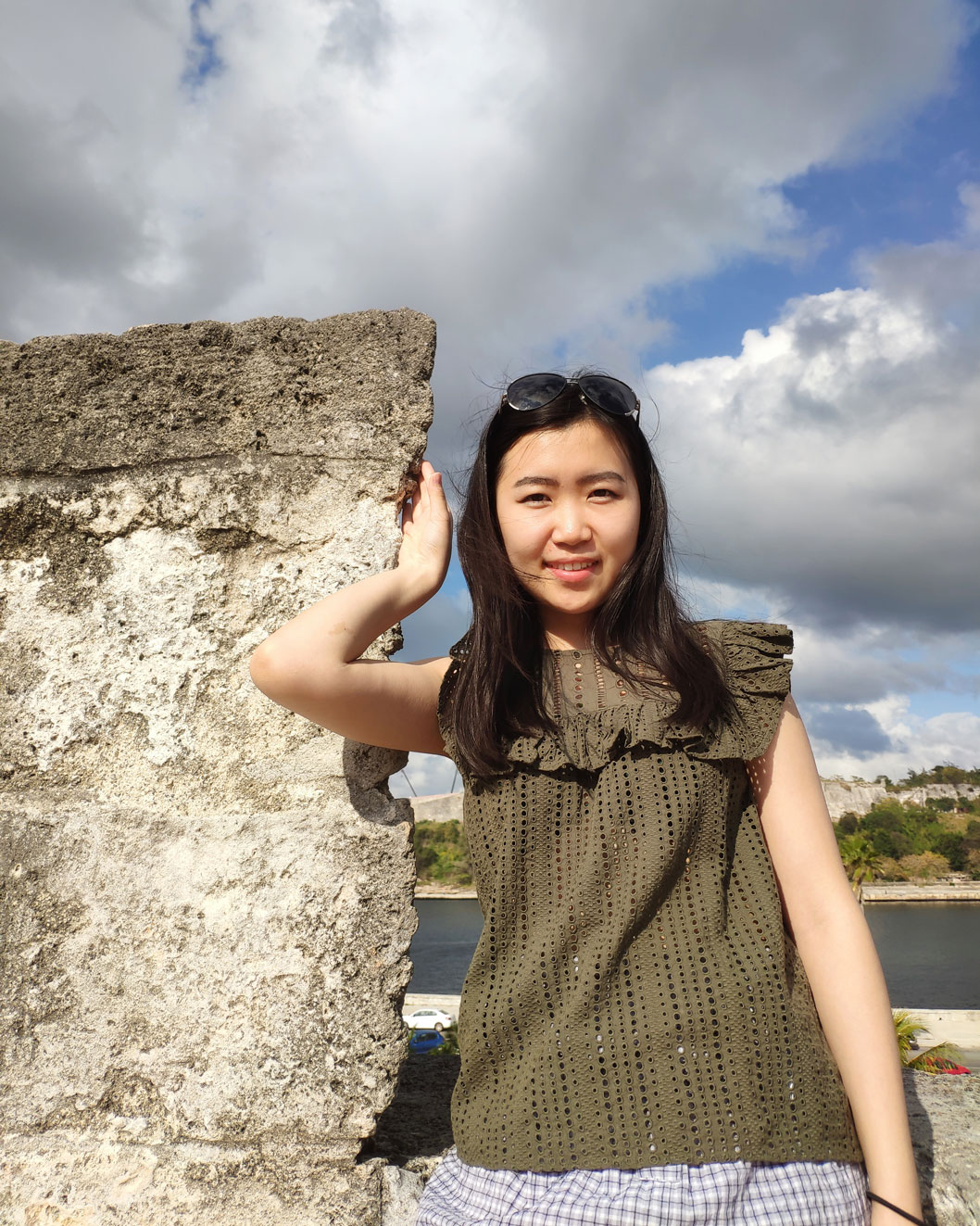 Lening Wang
I enjoy my studies at the BUCPUA program a lot and appreciate how it broadened my mindset. In my two-year studies, I experienced the excitement of doing academic research with the intelligent and inspiring professors and the warmth from staff in the office. They are doing their best to meet our needs. This program not only enriched my skill set but also taught me to think from different perspectives.
About
After living in Beijing for more than 20 years, Lening came to Boston and started her new journey in 2018. She obtained her bachelor's degree in Regional Economy and had several governmental internships in Beijing back then.
Read More
Liu Yan
It is an honor to meet all the friendly faculties and fellow students in the MCP program at BU. They are the mentors who taught me to think beyond country, race, and gender, but for all humankind in the future. The beauty of city planning is not only about planning for a perfect city, but also about creating a better life for people who live in it. The two years of learning experience has enlightened and benefited me a lot in many ways.
About
Liu came from a city with a rich history of planning and developing, Nanjing, China. After graduated from the University of Iowa with double degrees in Sociology and Enterprise Leadership, Liu continues pursuing the Master of City Planning degree at Boston University. With the motivation of building his hometown, a six-dynasty capital stands for almost two thousand years, into a more sustainable and livable international metropolis, Liu absorbed the essences of planning and combined them with real practices in life. He is especially interested in transportation, economic development, and sustainability. During his period of study, Liu realized that there is no one right answer in city planning, but all the policies and plans created by planners must "by the people, for the people".
Dingyu Yang
BU MUA program has given me theoretical understanding and practical experience in urban planning methods, policy formulation and other urban issues. At the same time, I have the opportunity to compare the development models of American cities and Chinese cities, as well as the development experience and direction of global cities. In particular, I have a deep understanding of the transit oriented development (TOD), and in the process of exploring this development model, I learned the specific implementation process of urban planning through field research, model designing, and group cooperation. In short, through the MUA program, I have a systematic theoretical understanding and practical experience for urban planning and urban development.
About
Dingyu Yang was born and raised in Baoding City, Hebei Province, China. He graduated from Peking University School of Economics with a bachelor's degree in resource and environmental economics. During his undergraduate period, Dingyu took a internship at China International Engineering Consulting Corporation and accumulated practical experience in the urban zoning process and the planning of infrastructure projects in China. He also participated in the preparation and establishment of the city investment company in Xiong'an New Area, China, and has a deeper understanding of urban project financing and city investment attraction.
Read More
Zheng Qu
"BUCPUA has introduced me to a broad range of topics within Urban Planning. I am grateful to be part of the MCP program. In the last two years, the program has taught me the complexity of urban designs and developments, but also prepared me for the necessary skills and knowledge to engage in the fields of planning. Thanks to all of you.