News
CPUA Co-Sponsoring Event with BU's Initiative on Cities
Join the Boston University Initiative on Cities as they host Rodrigo Lopes de Barros, BU Assistant Professor of Spanish, Portuguese, and Latin American Studies, who will discuss his new book Distortion and Subversion: Punk Rock Music and the Protests for Free Public Transportation in Brazil (1996-2011).
The book details how the Brazilian punk and hardcore music scene joined forces with political militants to foster a new social movement that demanded the universal right to free public transportation. These groups collaborated in numerous venues and media: music shows, protests, festivals, conferences, radio stations, posters, albums, slogans, and digital and printed publications. Throughout this time, the single demand for free public transportation reconceptualized notions of urban space in Brazil and led masses of people across the country to protest.
Co-sponsored by the BU Department of Romance Studies, Department of Political Science, City Planning & Urban Affairs Program, Center for Latin American Studies, Center for the Humanities, and Center for Innovation in Social Science.
Registration: https://www.bu.edu/ioc/2022/10/17/punk-rock-music-and-the-protests-for-free-public-transportation-in-brazil-1996-2011/
---
2022 City Planning and Urban Affairs Graduates
Congratulations to our 2022 graduates! We wish you all the best in your future endeavors. We are so proud of you and all that you have accomplished!
January 2022
James C. Davis, MUA
Albert Englehart, MUA
Jason Nelson, MCP
Zhe Sun, MCP
Shenghui Zhong, MCP
May 2022
Josefa Arriagada Saieh, MCP
Stacy Carter, MUA
Emmalin Coates, MUA
Julia Garvey, MUA
Matthew Giordano, MCP
Pablo Jiminez, MUA
Emily Johnston, MCP
Najee Nunnally, MCP
Nicole Sancilio, MUA
Erin Stevens, MCP
Holly Winkelhake, MUA
Michelle Yee, MUA
August 2022
Luz Arregoces, MCP
Gineth Pineda, MCP
Jingyi Shi, MCP
Michael Sinclair, MCP
Ashiyana Swar, MUA
---
2022 MET College/CPUA Excellence in Graduate Studies Awards
Master of Urban Affairs- Nicole Sancilio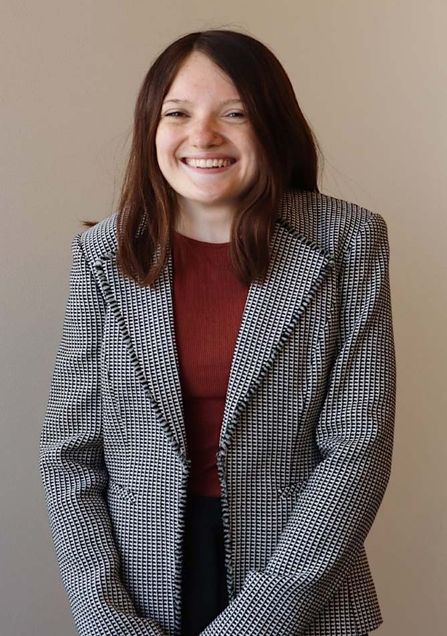 In the Master of Urban Affairs program, Nicole discovered a passion for disability justice and building universal design principles into urban planning, as well as an affinity for public art. She has also tied her current work in education to her studies of planning, realizing the value of youth representation in the planning process. In addition, her work on the voluntary student-led Urban Planning Association's board demonstrates her commitment to this field and the communities of people she works within.
After graduating, Nicole hopes to work for a community development agency and advocate for youth and disability inclusion.
Master of City Planning- Josefa Arriagada Saieh
Josefa's academic performance has showcased her interest in problem-solving within the urban design field with the goal of improving the lives of people. Examples she has focused on are better travel times and increased efficiency in day-to-day tasks. She was a Teaching Assistant in the UA654 course (GIS and Spatial Analysis course) during the Spring 2022 semester.
Josefa has also served on the student-led Urban Planning Association's board and has been an integral part of that organization's work. Eventually, Josefa would like to pursue getting a Ph.D. so that she can teach future students in the city planning field.
---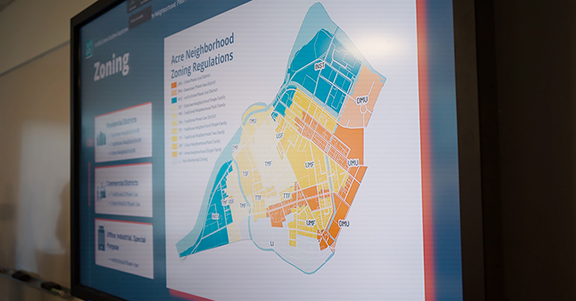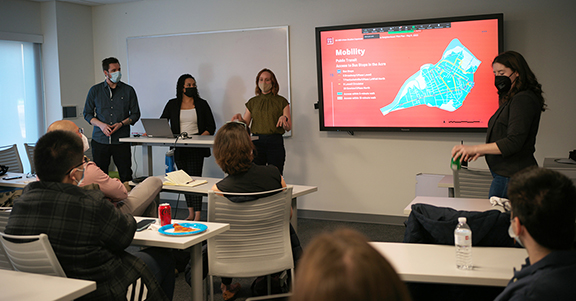 ---
Congratulations to our City Planning and Urban Affairs Class of 2021! We are so proud of your accomplishments, and we wish the very best in your next chapter! Spring and Summer 2021 Graduates: Arya Alizadeh, MCP, Andree Entezari, MCP, Shengxiang Jin, MCP, Jiawei Li, MCP, Julia Mintz, MCP, Aneri Patel, MCP, More