Class of 2018
Patricia Cahill (MCP 2018)
My favorite professors in this program were the practitioners—hearing directly from them and learning from their experience in the field was invaluable to me and definitely, I believe, an advantage of the BU program. I'm leaving the MCP program with a robust network of mentors and peers, and with connections, not only in Boston, but around the world.
Patricia is the Program Manager and Administrator for the Boston University Initiative on Cities (IOC) where she organizes IOC events, manages programming and administers fellowships and grants. Prior to joining IOC, Patricia worked in community relations with Harvard University's Public Affairs and Communications Office, and for MassDevelopment, where she focused on issues related to community benefits and economic development programming for Gateway Cities. Patricia served as the President of the Urban Planning Association at BU and is a member of the City of Boston SPARK Council, a coalition of young Bostonians engaged in public service.
---
Raquel Castro (MUA 2018)
I am an atypical student in the City Planning and Urban Affairs Program. I have spent 20 years in the field of positive youth development. My experience in the program has already impacted my work, allowing me to develop more comprehensive, balanced, strategies to get local government to invest in youth and families as a way to improve the overall health of the city.
Raquel is a passionate advocate for youth. As a first-generation Ecuadorian immigrant, she was bussed from her home in the Main South community of Worcester to a predominately white school on the west side of the city. The experience exposed her to the vast inequities in public education. As a result, she made a lifetime commitment to youth, education and justice, focusing on education disparities and advocacy.
Raquel is a proud graduate of Worcester State University. Early in her career, she worked as a Teaching Fellow for Citizen Schools at Worcester East Middle and Claremont Academy. She would go on to serve as an Advisor at Dynamy, a college access and readiness organization serving first-generation college students. She went into consulting next, developing educational curricula for gender-specific programming and managing an all-girl leadership program for the YWCA of Central Massachusetts. Some of her clients included Worcester State University, Girls Inc. and University Park Campus School. Currently, she serves as the Director of the Youth Opportunities Office for the City of Worcester where she has led the development of Recreation Worcester, a free, city-wide program for children. In 2011, she was awarded the National Child and Labor Committee Lewis Hine Award recipient. In 2012, she received the Key to the City for her work with Worcester youth.
Raquel resides in Worcester, Massachusetts with her family and their six-year-old dog, Addy.
---
Stacy Cawley (MUA 2018)
I entered the Urban Affairs graduate program with the desire to better understand the challenges facing cities and communities. I waited a long time to pursue a graduate degree, as I was holding out for a program that was relevant to my career and interests. The Urban Affairs program did not disappoint! It was easy to engage in the courses, as they were all extremely relevant and current. I leave the program with the ability to view urban issues through many different lenses and bolstered with a confidence that I have a sharpened skill set to impact change.
Stacy entered the Master of Urban Affairs program upon completion of the Boston University Certificate of Real Estate Management program. She received her undergraduate degree from the University of Scranton (Scranton, PA) where she was enrolled in the Army ROTC program and played Division 3 soccer. After serving for seven years on active duty in the United States Army, Stacy transitioned to working in the Real Estate industry. She has been working in the commercial real estate sector for over 15 years and is currently employed by Boston Properties as a Senior Property Manager working in the financial district of Boston. Stacy has a LEED Green Associate designation from the U. S. Green Building Council (USGBC) along with her RPA (Real Property Administrator) from the Greater Boston Real Estate Board (GBREB). Stacy also serves as the Vice-Chair for the Downtown Boston Business Improvement District (BID) Board of Directors. In this role, she participates in many community planning initiatives.
---
Rubén Cerón (MCP 2018)
There is no better time to jump into City Planning than now. The dynamism of our societies requires that every one of us understands how cities work and can contribute to build healthier and wealthier societies. The City Planning and Urban Affairs programs of Boston University are key contributors to that process.

Also, being in the program is a great opportunity to meet and strengthen relationships with people from all over the world and with a huge variety of backgrounds. That diversity is what makes this program unique!
Rubén is an architect from Cali, Colombia, with fours years of professional experience in the fields of mobility and transportation. He has work experience in sustainability for residential and institutional projects. He earned a Bachelor's degree in Architecture from Universidad de San Buenaventura. He is currently leading ongoing studies of urban development in Colombia. As a graduate assistant of the City Planning and Urban Affairs program, Rubén provided support in program marketing, outreach, and development.
---
Fiona Coughlan (MCP 2018)
I believe the City Planning Master's Program at BU has equipped me with the knowledge and skills to become a highly successful planner in 2018 – one who is able to bring critical thinking and technological know-how at the forefront of the profession into the workplace. The program has provided me with exceptional opportunities, lasting friendships, and the ability to see challenges in the field from previously untapped perspectives. I am forever grateful for the opportunities BUCPUA has provided me over the past two years – graduate school would not have been an option for me if BUCPUA did not offer hours and schedules that accommodated working professionals.
Fiona already has a Certificate in Applied Sustainability completed in the summer of 2017. She was born and raised in Quincy, Massachusetts, and graduated with a B.A.  in Urban and Regional Planning from Framingham State University in December 2015. She is interested in pursuing a career in smart growth, conservation, and sustainable land use planning. Her hobbies include hiking, biking, gardening, and volunteering. She was a Graduate Assistant for two semesters, the Public Affairs Officer for the Urban Planning Association from Fall 2017 – Spring 2018, and a member of the teaching team for the City Planning and Urban Affairs introductory course (UA515). She is active in civic affairs in her hometown of Quincy and has worked for the Town of Framingham, the Town of Braintree, the City of Boston, and currently works for Boston University.
---
Neil Doherty (MCP 2018)
The BU MCP program has been extremely helpful to my work for the City of Boston. The professors have a vast knowledge of real-world scenarios allowing students to understand the art of planning and how important a tool it is in creating vibrant, sustainable, and equitable cities. 
Neil is a lifelong resident of the Dorchester neighborhood of Boston. He is a graduate of Boston Public Schools and earned a Bachelor of Science in Kinesiology at UMass Amherst. Upon graduation, he joined then State Representative Marty Walsh's campaign for mayor of Boston and since then has served in several roles in the City of Boston. He is currently the Mayor's Liaison to the Boston City Council in the Office of Intergovernmental Relations.
---
Erin Hutchinson (MCP 2018)
Boston University's City Planning program truly opened my eyes to the future of cities. I am excited to put into action the skills I've learned to not only help shape and grow cities, but to ensure they are changing in a smart and sustainable way.
Erin is from Minnesota and graduated from St. Cloud State University with a Bachelor's degree in Environmental Studies. In 2009, she moved to Boston shortly after graduating with her Master's Degree and Applied Sustainability Certificate from Boston University's City Planning program in May 2018. She is interested in renewable energy technologies and land use planning. Growing up in a small town, and then moving to a big city like Boston, Erin came to realize how important city planning is and hopes to use her new skills to help cities grow in a smart and sustainable way.
---
Peter Kimball (MCP 2018)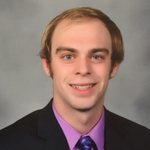 The BU MCP program provided me with a wealth of information that has given me the confidence to move from the classroom to the work force. I was provided the bridge from the academic setting to an environment where I was learning from well-established, current practitioners in the planning field. The program's faculty members are a passionate group of people who are always willing to help and convey the importance of creating equitable and sustainable communities within cities.
Peter started the City Planning program in the fall of 2016 freshly graduated from Valparaiso University where received his degree in Digital Media and Geography. After those first few geography courses, Peter realized his passion was in developing and maintaining livable, enjoyable cities through transportation and sustainable solutions. Although he has lived in six different states, he considers Chicago home. Throughout his time in the program, he used his digital media skills as a Graduate Assistant creating content for the program's website and events. In the spring of 2018, Peter interned at the Allston-Brighton Community Development Corporation.
In his free time, he enjoys watching or playing hockey and basketball. He also enjoys ultimate frisbee. Starting in June 2018, Peter will be serving as Regional Planner and Policy Analyst for the Northwest Indiana Metropolitan Planning Commission.
---
Veridiana Lejeune (MUA 2018)
 I always wanted to really understand cities. The Master in Urban Affairs helps me to comprehend what is behind city design – the interconnected system that composes the dynamic city. This Masters offered strong classes and hands-on projects to prepare you for real life.
Veridiana is from Curitiba, Brazil where she graduated with a Bachelor's degree in Architectural and Urban Design. She became interested in Urban Planning while studying in Curitiba and working in Affordable Housing Plans with the Urban Design team. Veridiana has one of her works on sustainable cities published in a book in Italy where she lived for one year. Her passion to pursue this field led her to enroll in the Urban Affairs Masters at Boston University. She is graduating in Spring 2018 and aims to work in a City Hall, specifically with the Housing Affordability, an issue that many cities face. She currently works in a non-profit organization as a Coordinator of the housing intake process of the Continuum of Care Program of the City of Boston. She loves puzzles and sketching cityscapes.
---

Dongyue Li (MCP 2018)
I'm glad I joined the BU MCP program. It taught me a lot, not only on policies and finance, but also to consider racial diversity, which I've never thought about before I came to the U.S. Besides, learning about strategies on climate change is very useful and urgent. It's good to see BU and Boston doing efforts on it.
Dongyue's undergraduate degree is in City Planning and one of the highlights was when she won an Honorable Prize in the national competition of city design. Before coming to Boston, she did two planning internships in China. While completing her graduate studies at BU, Dongyue worked as a graduate research assistant for the Department of Applied Social Science. With climate change, Dongyue wants to focus on sustainability. She is also interested in transportation and regional planning and has developed proficiencies in data analysis, software design, using ArcGIS, AutoCAD, Sketchup, Adobe Photoshop, and Illustrator.
---
Tiffany Lillie (MUA 2018)

While choosing a graduate program, I wasn't sure exactly what I was looking for. All I knew was that I wanted a program that offered evening classes and would be hands-on. Little did I know, I was going to find so much more in the BU Urban Affairs program. Aside from offering a robust course selection, the program offered me opportunities for networking and professional development beyond the scope of urban affairs – experiences which continue to enhance my own professional and career development. 
Tiffany is the Assistant Director of Community Resource Development for Framingham Public Schools. She manages out-of-school-time programs and community partnerships. She has worked in human services for over 10 years as a youth worker, program manager, coach, and consultant. Tiffany holds a Bachelor's in Psychology degree from the University of Massachusetts, Boston. Her passion is urban development viewed through the of lens of equity, access, and inclusion. In 2012, Tiffany was awarded a Key to the City for her service to Worcester's youth. She continues to engage with youth in many communities by serving as Chair of the Racial Justice Committee for the YWCA Cambridge and co-founder of the Worcester Youth Worker Alliance.
---
Diego Lomelli (MCP 2018)
When it comes to City Planning, Boston University is the right place to be!

The program has extraordinary professors who enhance the learning experience by combining theory with real-life projects based on their many years of practice in the public and private sectors. As mentors they are always willing to assist and, because of their extensive backgrounds, can connect you with internships and job opportunities in many agencies.
Diego is from Merida, Venezuela, a small city in the heart of the Venezuelan Andes. After earning his Bachelor's degree in Civil Engineering in 2015 from the University of Los Andes, he moved to Haiti to work in one of the International Development Bank's recovery projects after the 2010 earthquake. He had the opportunity to visit different cities across South America and the Caribbean, and despite remarkable differences between these economies, found a pattern of urban distribution. In many cases, economic growth did not translate into the well-being of citizens. That realization motivated Diego to pursue a degree that allowed me to understand these complex systems we call cities. The Master's of City Planning program reaffirmed that urban spaces are his passion. Topics such as smart growth, sustainability, economic development, and urban innovation drive him. Understanding these multidimensional systems beyond just the spatial organization is critical if economic development is to be more equitable in a world that is experiencing a growing urbanization phenomenon.
---
Jessica Martinez (MCP 2018)
I thoroughly enjoyed the exposure to such diverse students and faculty throughout my time in the program. The program allowed me the opportunity to explore a variety of facets in city planning, domestically and internationally.
Jess, as her friends call her, was born and raised in Los Angeles, California. She completed her undergraduate degree in history at the University of California, Los Angeles before moving to Boston for graduate school. Currently, she is interning with the Central Massachusetts Regional Planning Commission in Worcester, MA and plans to intern with McClure Engineering Company in Des Moines, IA with the Creative Placemaking team this summer. Jess is passionate about sustainable urbanism and transportation networks and hopes to pursue a career in smart growth development upon completion of her degree this summer term. In her free time, Jess enjoys trying new recipes, hiking and camping, and exploring revitalized and budding city centers across the US.
---
Charles Mills (MCP 2018)
There really isn't a comparable program to BU's MCP/MUA Program. The forward-thinking curriculum allows you to study a variety of planning aspects that will help you throughout your career. The relationships I was able to form with my professors have provided me with an array of connections that I have at my fingertips as I begin my career in planning.
Charlie is originally from Carmel, NY, a small suburb outside of New York City. He went to the University of Buffalo where he majored in Political Science and History. He intended to go to Law School until plans changed. Charlie fell in love in Buffalo, with the city, the people, and the way of life. On a snowy, cold December day in his Urban History class, discussing the book, The Life and Death of the American City by Jacob Riis, Charlie was introduced to City Planning. He was fascinated and the spring semester has taken a multitude of classes focusing on placemaking, urban density, urban design, and transit-oriented development. He graduated in May 2015 and after a year working in Finance, started the Boston University MCP program in the fall of 2016.
---
Caroline Quan (UA 2018)
As a state government employee with a BA in Marketing, I wanted to further my education in social policy and transportation development to enhance my career. I felt the MUA program at the Metropolitan College was the perfect fit for someone who did not have any previous experience in city planning. I applaud the faculty and students who made my educational experience both gratifying and enjoyable.
Caroline is currently a Masters candidate in the Urban Affairs Program. She earned her undergraduate degree in Marketing and Graphic Design at Suffolk University (BA'12). Her career in state government began in processing consumer complaints as an administrator at the Division of Professional Licensure. She was then promoted to supervising the Board of Certified Public Accountancy a year later. In Fall 2015, she began her education at Boston University where her interest in city planning and transit-oriented development grew. She shifted her career focus to transportation. After four years at the Division of Professional Licensure, she was offered a position at the Merit Rating Board under the Massachusetts Department of Transportation. Caroline aspires to eventually work for the MBTA. To improve accessibility to public transit to underserved communities, improve the reliability of the line, and to promote alternative forms of traveling for the public. Recently, she had the honor to run the 122nd Boston Marathon on behalf of Massachusetts Department of Transportation. Caroline finished, braving drenching rain, strong winds, and temperatures in the high 30s to low 40s.
---
Erik Rexford (MCP 2018)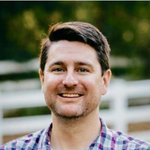 Boston University's Master's degree in City Planning (MCP) provided a foundation in planning theory, urban management, and public policy that allowed me to develop the breadth of skills and competencies required to be effective in the planning field and beyond. More importantly, the MCP program afforded me the opportunity to think critically about facets of sustainability and land use that aligned with my interests in those topics. The diverse backgrounds of the program's faculty and fellow students, coupled with their passion and knowledge, helped me to refine my interests as a planner and to better understand how those interests can guide my work.
Erik is a Project Planner at Epsilon Associates, an environmental engineering and consulting company, where he works with clients to develop effective and efficient permitting strategies for complex federal and state regulatory programs. Erik's work primarily focuses on real estate development and infrastructure projects at the water's edge. At Epsilon Associates, he regularly participates in the preparation of key environmental documents and filings for residential, commercial, and offshore energy projects. Erik has a B.A. in Geography from the University of Vermont, a Graduate Certificate in Community Environmental Studies from Tufts University, and is an MCP candidate.
---
Michael Rosenberg (MCP 2018)
BU's MCP program allowed me to explore my own pathway in the city planning profession. Taking a couple of courses outside my program combined with the fantastic ones offered by the department, I was able to pursue a graduate course that felt tailored to me. My course work and outside electives allowed me to narrow my focus and find my passion for arts and culture and their role in the planning profession. The evening and flexible schedule also allowed me to obtain two internships that were vital to my education; one of which is in the arts and culture planning field. Although, very challenging at times, this program was a fantastic experience and really opened my eyes to what city planning can be and prepared me for my future career.
Michael entered the Master of City Planning program directly from his undergraduate studies at the University of Miami, where he received a B.A in International Studies and Ecosystem Science and Policy. During his graduate coursework Michael explored the junction of the urban realm with art, culture, and design. Taking courses from within the department in conjunction with some from the Arts Administration and Visual Arts Programs, he explored the topics of artist lead development, art equity, and public art. He also had the opportunity to intern with the City of Cambridge Economic Development Division and the Metropolitan Area Planning Council Arts and Culture Department, where he helped implement various projects. Upon graduation Michael plans to peruse working in community development while promoting arts and culture and its role in the planning profession.
---
Sophia Wang (MUA 2018)
Working in a field that is intimately tied to the urban realm, I know that I wanted to be in a graduate program that would give me the skills and perspectives to further comprehend the complex and nuanced issues that affect cities. The Urban Affairs program indeed gives me that – a solid foundation for understanding issues that surround the urban sphere, that allows me to better analyze the challenges that we face, and in turn, become more equipped to find sustainable and equitable solutions.
Sophia entered the Masters in Urban Affairs program as a City of Boston employee. A long time Boston resident, Sophia graduated from Brown University with an A.B. in International Relations. She began working for Boston City Councilor Michelle Wu after completing her undergraduate studies.  In her role as a Neighborhood Liaison, Sophia works on constituent services and neighborhood issues such as development, housing, and community engagement.
---
John Wendelken (MCP 2018)
What makes Boston University's City Planning and Urban Affairs program stand out is faculty that lead in the practices of planning, development, and administration who are able to provide critical insight from the field that gives depth to the subject matter beyond research and scholarship. With peers also active in the field, class discussions are thoughtful, knowledgeable, pragmatic, illuminating, and plentiful. The program equips working students with the tools to be successful in their careers.
John has been with corporate and foundation relations at Boston University for the past five years. He collaborates across the campus to identify and build mutually beneficial and impactful partnerships with organizations outside of the University. He has worked in similar roles at Tufts and National Public Radio.
Prior to BU, John was a contractor in Washington, DC, working in communications, budgeting, and project management capacities for FAA research and technology programs. He earned a BA in English and History from George Mason University.
More on John Wendelken on LinkedIn.
---
Katie Whewell (MCP 2018)
This program has been wonderful for me, I was originally enrolled in Urban Affairs but made the switch to City Planning because I was enjoying it so much and didn't want to be done so soon!  The instructors are all dynamic individuals with extensive backgrounds, work experience, and research projects.  The courses are well structured, rewarding, and always incorporate stimulating, real-world examples that make the classroom experience more relevant and relatable.
Katie proudly hails from Rhode Island and has lived in Boston since her undergraduate studies at Emmanuel College where she graduated cum laude with a Bachelor's degree in Political Science and a minor in History. She earned a Paralegal certificate from Boston University, where she first became interested in planning during the real estate module.  Katie currently works full-time at the Boston University School of Law and is an MCP candidate. She also has a certificate in Applied Sustainability. Her planning interests include economic development, land use, policy-making with a passion for place making strategies and complete streets policies. Katie loves to travel and in the last two years has visited: New Orleans, Austin, San Francisco, Savannah, New York, and, Nashville. Upcoming travel plans include Seattle, Portland, and Boise after her graduation in May. She currently lives in Boston's West End neighborhood and enjoys exploring all of Boston's neighborhoods.
---
Kate White (MCP 2018)
I loved being able to study issues ranging from sustainable transportation to the challenges of implementing microgrids. The MCP program exposed me to all kinds of city planning issues and ideas which encouraged me to explore fields that I had never thought of before. I'm also grateful that I could pursue my degree at night and continue to work full time for my organization.
Kate grew up in Windsor, England and moved to the U.S. in 2006. She had always been interested in systems and enjoyed figuring out how to improve them for communities. She majored in Globalization Studies with a focus on Human Rights and Sub-Saharan Africa for her undergraduate degree. She then did a work/study program in Uganda and South Africa. After working with local homeless shelters back in the U.S., she applied to be an Americorps VISTA and moved to Boston. Since then, Kate worked in various capacities of community engagement inspiring her to study city planning.