BUAG Presents Dreamscapes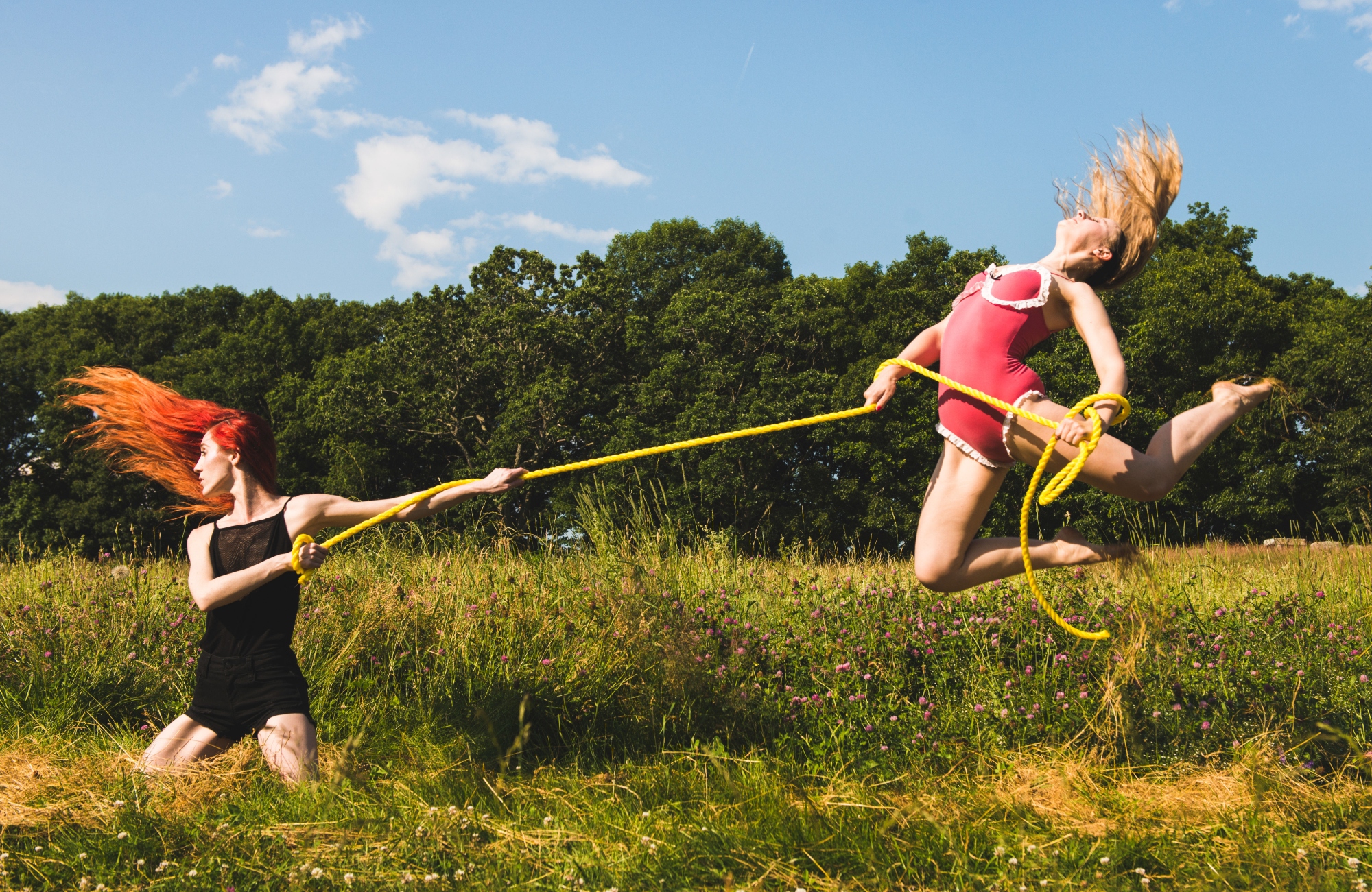 BU Art Galleries
BU Art Galleries Presents Dreamscapes: Finding the Light Through Immersive Design
BU Art Galleries' first exhibition of the 2022-2023 season opens on September 6 at BU's 808 Gallery
Boston University Art Galleries is proud to present Dreamscapes: Finding the Light Through Immersive Design from September 6 through October 13, 2022, at BU's 808 Gallery. Art returns to 808 after the gallery space served as a COVID-19 testing site for the BU community.
In Dreamscapes: Finding the Light Through Immersive Design, Boston-based artist and filmmaker Jaina Cipriano constructs emotive and enveloping experiences for viewers with her installations and photographs. Through illusionistic set designs – devoid of any digital manipulation – Cipriano's work wrestles with themes of trauma, grief, and self-discovery. She curates herself and others within her immersive installations, ultimately capturing photographs of raw, intimate moments that embody her thematic reflection. Exhibited alongside her set designs, her photographs capture moments of stillness within the surrounding chaos.
The exhibition as a whole contemplates the duality of light and dark. The works further communicate how the two can exist together in discovering one's own resiliency, here expressed through elements of play and theatricality. This duality of light and dark, as well as play and trauma, manifests conceptually through Cipriano's attention to façade, adornment, and expression, as well as physically through her construction of the installations and her unconventional perspective. She balances aspects of dramatic boldness and moments of vulnerability in her reflection on personal evolution. The photographs, and the additional installations they reveal, demonstrate a span of Cipriano's most recent projects, all communicating a continuous study of female identity, both connected to struggles of the past and growth toward the future.
These installations are meant to be touched, inhabited, and photographed. Please, make this your own playground: engage with the sets and curate your own photographs. Explore the worlds – the dreamscapes – that this artist creates and become a part of the narrative she envisions.
About Us
The Boston University Art Galleries is located at 855 Commonwealth Avenue inside the College of Fine Arts. The gallery is located on the Boston University campus (Amory Street stop on the "B" Green Line.) Gallery hours are Tuesday-Saturday from 11am–5pm, (Closed Sundays, Mondays and Holidays.) For more information, visit bu.edu/art.
Founded in 1839, Boston University is an internationally recognized institution of higher education and research. With more than 34,000 students, it is the fourth-largest independent university in the United States. BU consists of 17 schools and colleges, along with a number of multi-disciplinary centers and institutes integral to the University's research and teaching mission. In 2012, BU joined the Association of American Universities (AAU), a consortium of 62 leading research universities in the United States and Canada. Learn more at bu.edu.
Established in 1954, Boston University College of Fine Arts (CFA) is a community of artist-scholars and scholar-artists who are passionate about the fine and performing arts, committed to diversity and inclusion, and determined to improve the lives of others through art. With programs in Music, Theatre, and Visual Arts, CFA prepares students for a meaningful creative life by developing their intellectual capacity to create art, shift perspective, think broadly, and master relevant skills. CFA offers a wide array of undergraduate, graduate, and doctoral programs, as well as a range of online degrees and certificates. Learn more at bu.edu/cfa