BU Tanglewood Institute: Welcome New Faculty & 2021 Visiting Artists
Shelagh Abate, Young Artists Instrumental Program, Core Horn Faculty
Shelagh Abate is unquestionably one of New York's most sought-after musicians. Shelagh's love for the horn is almost as old as her love for music itself. Known for her simultaneously warm and assertive sound, her versatility and musical intuition has earned her a place in the lexicon of NYC's busiest performers.
Shelagh has opened ten broadway productions and counting. Among them are A Gentleman's Guide to Love and Murder, South Pacific, Honeymoon in Vegas, Fiddler on the Roof, as well as the upcoming and long-awaited Anastasia, which is soon to open at the Broadhurst Theater in April 2017. Since arriving in New York in 2006, she has performed regularly with The Metropolitan Opera Orchestra, The Mostly Mozart Festival, The American Ballet Theater, The American Symphony Orchestra, The Opera Orchestra of New York, and has been principal horn of the Vermont Symphony Orchestra under the artistic direction of Jaime Laredo since 1999. Shelagh has traveled to perform on numerous occasions with the Detroit Symphony, and Utah Symphony Orchestra.
Jennifer Bill, Young Artists Instrumental Program, Director
Saxophonist and conductor, Dr. Jennifer Bill has performed in Asia, throughout Europe and the United States.  She performs as a soloist as well as a chamber musician with a variety of groups including BRUSH|REED, Pharos Quartet, J.E.Y., and ēmergere.  As a conductor she currently leads the Boston University Concert Band. Dr. Bill is a Selmer Artist.
​
A versatile saxophonist, Dr. Bill performs with a diverse group of artists including vocalists, clarinetists, cellists, flutists, violinists, taped media, percussionists, wind quintet, wind ensembles, and dancers.  For over a decade she has been working with visual artist Linnea Maas in the experimentation of the auralvisual in a collaboration named BRUSH|REED.  Also an inspired educator, Dr. Bill has given masterclasses in China, Hong Kong, Scotland, and throughout the U.S. As a conductor Dr. Bill currently leads the Boston University Concert Band and is an active clinician throughout New England. She has been a guest conductor with the Hong Kong Wind Ensemble and has led ensembles on tours through Ireland and Italy.
Kyle Brightwell, Percussion Workshop, Co-Director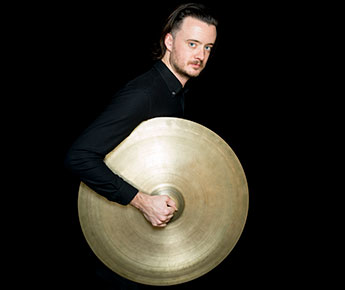 Kyle Brightwell began his musical studies on piano and guitar at age four, and began focusing on percussion studies at age eleven. An avid performer/percussionist living in Boston, Mr. Brightwell has performed with the Boston Symphony Orchestra, U.S. Navy Band, U.S. Army Orchestra, Orquestra Sinfonica da Bahia (Brazil), Boston Philharmonic, and the New World Symphony, among others. Future and recent performances include those with Kansas City Symphony and the Hyogo Performing Arts Center Orchestra (Japan), as well as his solo debut with the Dubuque Symphony Orchestra performing James MacMillan's Veni, Veni, Emmanuelin March 2012. Mr. Brightwell's summer engagements have included fellowships at the Tanglewood Music Center, Pacific Music Festival, and National Orchestral Institute.
Victor Cayres, Young Artists Piano Program, Co-Director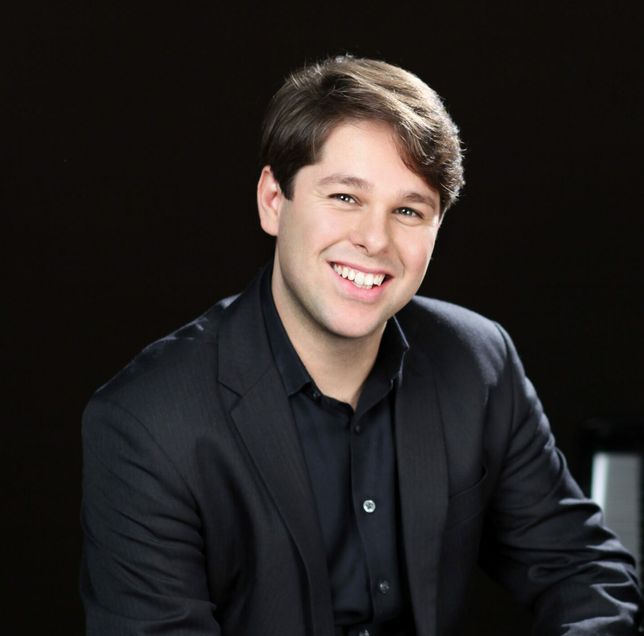 Brazilian pianist Victor Cayres has earned praise for concerts with the Sine Nomine string quartet and as soloist with such orchestras as Boston Pops and Brno Philharmonic in the Czech Republic. He has been a guest artist at Banff Center for the Arts in Canada, Interlochen Center for the Arts, Boston University Tanglewood Institute, Claflin University, Western Washington University, Moscow's Tchaikovsky Conservatory and State University for Arts and Culture. He has released CDs for Albany Records, Parma Records, Centaur Records, with works by American contemporary composers David Owens, Joseph Summer, and John H. Wallace. Mr. Cayres frequently performs in Brazil, Europe, and in prestigious venues in the U.S., such as Weill Hall at Carnegie Hall, Chicago's Preston Bradley Hall, Boston's Symphony Hall and Jordan Hall. His concerts have been broadcast live at Brazil's TV Cultura channel, Boston's WGBH 99.5 All Classical, and Chicago's WFMT Fine Arts Radio. 
Rachel Childers, Young Artists Instrumental Program, Core Horn Faculty
Rachel Childers joined the Boston Symphony Orchestra as second horn at the start of the 2011-12 season, becoming the first female member of the BSO brass section in its history; she occupies the John P. II and Nancy S. Eustis Chair in the BSO's horn section. Ms. Childers received both her bachelor's and master's degrees in music from the University of Michigan, followed by an Artist Diploma from the Colburn School in Los Angeles. She is on the faculty at the New England Conservatory of Music.
Valerie Coleman, 2021 Visiting Artist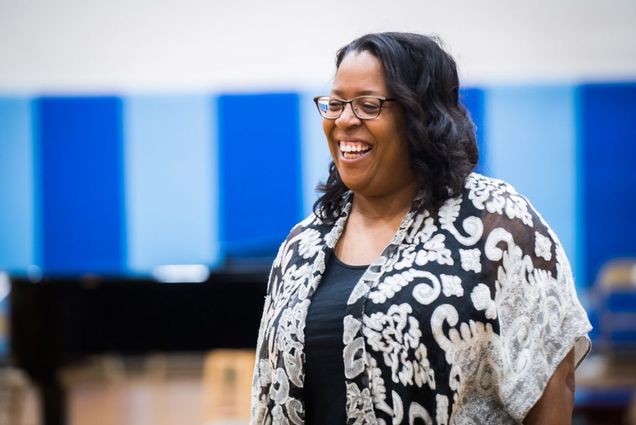 Valerie Coleman is regarded by many as an iconic artist who continues to pave her own unique path, as a Grammy® nominated flutist, composer and entrepreneur. Named Performance Today's 2020 Classical Woman of the Year, and regarded as "one of the Top 35 Women Composers" as listed in the Washington Post by critic Anne Midgette, she is also an alumna of Chamber Music Society of Lincoln Center CMS Two, laureate of Concert Artists Guild, the flutist and founder of the performer-composer trio Umama Womama. Perhaps most notably, she is the creator, founder, and former flutist of the acclaimed Imani Winds, an ensemble whose performances and original works have redefined wind chamber music with performances that span the globe. Imani Winds' legacy is documented and featured in a dedicated exhibit at the Smithsonian National Museum of African American History and Culture in Washington, D.C. 
Joseph Conyers, Young Artists Instrumental Program, Artistic Advisor and Artist-in-Residence
Joseph H. Conyers was appointed assistant principal bassist of the Philadelphia Orchestra in 2010. He joined the Philadelphia Orchestra after tenures with the Atlanta Symphony Orchestra, Grand Rapids Symphony (MI) where he served as principal bass, and Santa Fe Opera (NM).
Described by the Grand Rapids Press as "a lyrical musician who plays with authenticity that transcends mere technique," Conyers has performed with numerous orchestras as soloist including the Alabama, Flagstaff, & Richmond Symphonies, the Chamber Orchestra of Philadelphia, and the Sphinx Symphony having won second prize at the 2004 Sphinx Competition in Detroit, MI. In 2008, John B Hedges wrote Conyers a bass concerto, "Prayers of Rain and Wind," commissioned by the Grand Rapids Symphony.
As a chamber musician, Conyers is an artist of the Chamber Music Society of Lincoln Center. Other chamber music festivals and collaborations have included the Ilumina Festival (Brazil), Savannah Music Festival (GA), Charlottesville Chamber Music Festival (VA), Kingston Chamber Music Festival (RI), Lexington Chamber Music Festival (KY), and the Festival Internacional de Música de Esmeraldas (Ecuador) with artists that include James Ehnes, Daniel Hope, and members of the Emerson String Quartet.
Daniel Doña, Young Artists Instrumental Program, Core Viola Faculty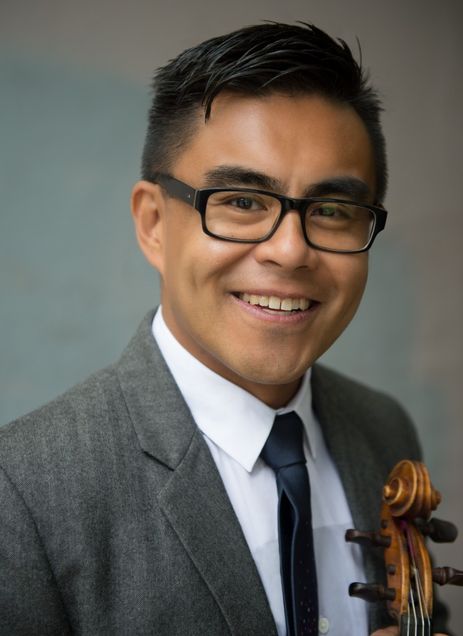 Daniel Doña has distinguished himself as an active performer and pedagogue. He serves on the viola faculty of the Boston University School of Music alongside his duties as Chair of Student Life and Honors, Assistant Chair of the String Department, Coordinator of String Chamber Music, and Lecturer of String Pedagogy and String Literature. Daniel is also Assistant Director of the Boston University Tanglewood Institute String Quartet Workshop and has taught at the Apple Hill Center for Chamber Music and Point CounterPoint. In addition to his teaching at BU, Dr. Doña serves on the faculty of the Boston Youth Symphony Orchestra Intensive Community Program. Dr. Doña is an avid chamber musician and is a member of TriChrome and the critically acclaimed Arneis Quartet.
Nancy Goeres, Young Artists Instrumental Program, Core Bassoon Faculty
Principal Bassoonist Nancy Goeres joined the Pittsburgh Symphony Orchestra in 1984. Prior to coming to Pittsburgh, Goeres held similar positions with the Florida Orchestra, the Caracas Philharmonic and the Cincinnati Symphony.
Ms. Goeres also serves on the faculties of Carnegie Mellon University and Boston University and the music festivals of Aspen and Sarasota.
In addition to her appearances with the Pittsburgh Symphony, she has been a member of the All Star Orchestra, conducted by Gerard Schwartz, which produced a multi disc set of recordings of major orchestral repertoire. She has also performed at leading festivals around the country including Tanglewood, Marlboro, La Jolla and Mainly Mozart festivals, New York's 92nd Street Y Series, Santa Fe Chamber Music Festival, Music in The Vineyards (CA) Philharmonic of the Americas, (Mexico City) Instrumental Verano, (Puebla, Mexico) and the Internationale Wolfegger Konzerte (Germany) Germany. She has also toured with Musicians from Marlboro.
Iman Habibi, 2021 Visiting Artist
Iman Habibi, D.M.A. (Michigan), is an Iranian-Canadian composer and pianist, and a founding member of the piano duo ensemble, Piano Pinnacle.
Hailed as "a giant in talent" (the Penticton Herald), Dr. Habibi has been commissioned by The Philadelphia Orchestra and The Orchestra of St. Luke's, and collaborated with the Vancouver and Winnipeg Symphony Orchestra, JACK Quartet, Chiara String Quartet, Del Sol String Quartet, and The Calidore String Quartet, and has been programmed by Carnegie Hall, The Marilyn Horne Foundation, New York Festival of Song, The Canadian Opera Company, and Tapestry New Opera, among others.
His awards include multiple wins at the SOCAN Foundation's Awards, The International Composers' Award at the Esoterics' POLYPHONOS (2012), The Vancouver Mayor's Arts Awards for Emerging Artist in Music (2011), Brehm Prize in Choral Music (2016), as well as numerous grants from the Canada Council for the Arts, and BC Arts Council.
Patrice Jackson-Tilghman, Young Artists Instrumental Program, Core Cello Faculty
Patrice Jackson-Tilghman, who has carved a name for herself as a gifted and charismatic young soloist, has been described as a "big-toned, boldly projected soloist" (Detroit News) who "wowed the audience with effortless facility, playful phrasing and a sense of spontaneity that one hears usually only from the highest caliber of musicians" (Hartford Courant).
In 2002, Jackson was awarded first place in the Senior Laureate Division of the nationally renowned Sphinx Competition, and was the recipient of the Yale University Aldo Parisot Prize, awarded to a "gifted cellist who shows promise for a concert career." Since then, she has performed with the Atlanta, Detroit, Dallas, New Jersey, Milwaukee, Omaha, Cincinnati, St. Louis, Grand Rapids, Nashville, Hartford, Chautauqua, Colorado and Mississippi symphonies, as well as the Philadelphia Orchestra. Jackson has performanced with the Ritz Chamber Players, Castle of Our Skins, and Boston Conservatory Chamber Orchestra, in addition to faculty recitals at Boston Conservatory.
Melinda Lee Masur, Young Artists Piano Program, Co-Director
Lauded for her "lustrous performances [and] extraordinary musicianship" [Incident Light] and "impeccable technique and artistic interpretation" [The Columbian], pianist Melinda Lee Masur has performed on all three stages of Carnegie Hall, at London's Wigmore Hall and Purcell Room, the Berliner Philharmonie, the Ravinia Festival, the Festival Les Muséiques Basel and in cities throughout the United States, Europe and Asia. She has been featured on nationally broadcast radio, including Chicago's Dame Myra Hess and Texas Public Radio, as well as on Hong Kong's classical radio/television station, RTHK4, and has appeared as soloist with orchestras such as the Vancouver Symphony, Shanghai Philharmonic and Harvard-Radcliffe Bach Society.
An avid chamber musician, Melinda Lee Masur has performed with such artists as Augustin Hadelich, Alban Gerhardt, Fanny Clamagirand and Adrian Brendel. Since founding The Lee Trio in 2002 with her sisters, violinist Lisa Lee and cellist Angela Lee, critics have raved about the Trio's "gripping immediacy and freshness" and "rich palette of tone colours" [The Strad]. The Lee Trio regularly performs on both sides of the Atlantic and in Asia and is devoted to working with and performing the music of living composers.
Katherine Murdock, Young Artists Instrumental Program, Core Viola Faculty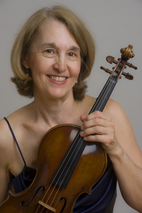 Violist Katherine Murdock has performed as soloist and chamber musician in the musical capitals of the U.S., Europe, Canada, New Zealand and South America. A frequent guest at music festivals throughout the world, she has appeared at the Edinburgh, Salzburg, Spoleto and Gulbenkian festivals, the International Musicians Seminar at Prussia Cove in Cornwall and in the U.S. at Ravinia, Saratoga, Wolftrap, Mostly Mozart, Tanglewood, Aspen and the Santa Fe Chamber Music Festival. A past participant at the Marlboro Music Festival, she has toured with Music from Marlboro, and was invited to perform on the Marlboro Fortieth Anniversary Concerts in Philadelphia and New York's Carnegie Hall. She has appeared on the Great Performers Series at Lincoln Center as a guest of the Beaux Arts Trio.
Sam Solomon, Percussion Workshop, Co-Director
Samuel Z. Solomon teaches percussion at The Boston Conservatory at Berklee, Boston University, is Percussion Director of The Boston University Tanglewood Institute (BUTI), and Artistic Director of the Juilliard Summer Percussion Seminar. From 2007-2011 he was president of the Massachusetts Chapter of the Percussive Arts Society. His book, "How to Write for Percussion," has received critical acclaim from composers, performers, and conductors worldwide and is available in three languages. He has also authored three books on percussion playing and curated two collections of percussion etudes and solos. Solomon is founding member of the Yesaroun' Duo and the Line C3 percussion group, from 2005-2010 he was percussionist-in-residence at Harvard University, and from 2003-2015 he was principal timpanist of the Amici New York chamber orchestra. He can be heard as soloist and chamber musician on GM, Albany, Bedroom Community, New Focus, and Tzadik labels, as well as performing the music of Björk on her soundtrack to Matthew Barney's film "Drawing Restraint 9." He lives in Hull, Massachusetts with his wife, Kristy, and children, Nicolas, Leo, and Luciana.
Melissa White, Young Artists Instrumental Program, Core Violin Faculty
American violinist Melissa White has enchanted audiences and critics around the world as both a soloist and a chamber musician. Her February 2020 performance with the National Philharmonic was deemed "absolutely breathtaking" by Maryland Theatre Guide critic Katie Gaab, who cited the "grace, precision, and warmth" of her playing in Florence Price's Violin Concerto No. 1; reviewing the same concert for The Washington Post, Matthew Guerrieri called her "an excellent advocate, prioritizing ease and fluency over intensity, suiting the music's lyric and episodic nature." Ms. White's recent orchestral activity includes return engagements with the National Philharmonic, the Lansing Symphony Orchestra and the Chicago Sinfonietta, and debuts with the Richmond, Baton Rouge, Monroe, Pasadena, Knox-Galesburg and Johnson City symphony orchestras. In March 2021 she makes her debut with the Cincinnati Symphony Orchestra, and in April 2021 with the Albany (NY) Symphony Orchestra, where she will perform George Tsontakis's Violin Concerto No. 2 and premiere a new work for violin and orchestra by Tanner Porter.
Triple Helix, Young Artists Composition Program, Ensemble-in-Residence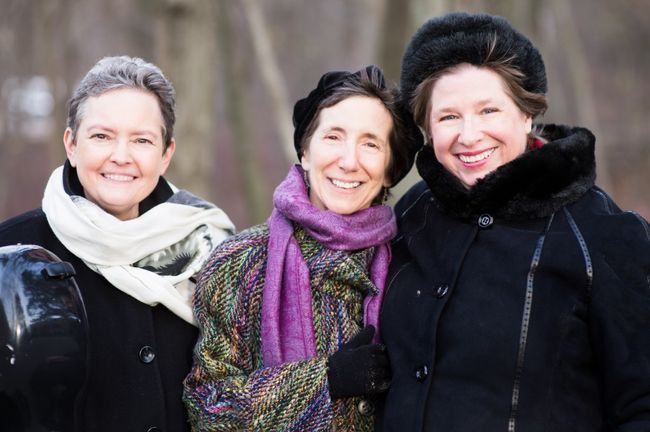 When the award-winning and internationally known Triple Helix musicians—violinist Bayla Keyes, cellist Rhonda Rider, and pianist Lois Shapiro—joined together in 1995, The Boston Globedescribed the results of their union as "the livest live music in town," with "wildly imaginative, emotionally charged, virtuoso playing" that was "sophisticated in musical detail, wholeheartedly interactive, uninhibited in emotion, and touched by a special grace."
Subsequently, the ensemble has become known as one of the best piano trios on today's musical landscape. As the Los Angeles Times noted, "Triple Helix is clearly something special…the players have a splendid musical chemistry with virtually perfect dynamic balance, a firm collective sense of rhythm, and fervor and authority when needed."
---
BOSTON UNIVERSITY TANGLEWOOD INSTITUTE (BUTI)
Created in 1966 at the invitation of then-BSO music director Erich Leinsdorf, BUTI was developed by Boston University College of Fine Arts as a summer program to complement the existing offerings of the BSO's Tanglewood Music Center (TMC). More than 50 years later, BUTI continues to build upon its legacy of excellence, offering a transformative experience to more than 400 young instrumentalists, composers, and singers who reside at its 64-acre campus in Lenox, Massachusetts. Its intensive programs, distinguished faculty, and the opportunities afforded through its unique affiliation with the BSO and TMC have combined to give BUTI a celebrated and distinctive reputation among summer music programs of its kind. BUTI alumni contribute to today's musical world as prominent performers and conductors, composers and educators, and administrators and board members. Currently, eleven members of the BSO are BUTI alumni. 
The program demonstrates great commitment to students from around the country and world, nearly half of whom are supported by the BUTI Scholarship Fund, made possible by contributions from individuals, foundations, and corporations. BUTI's season includes six performances at Seiji Ozawa Hall and more than seventy concerts and recitals in and around Lenox. For more information, visit bu.edu/tanglewood.