Dare to Discover
The training is intense, the preparation requires focus, and the experience celebrates you. Studying in BU School of Theatre's nationally-recognized program within a top-tier research University means a journey that balances artistic mentorship with the cultivation of each student's unique and individual path. Come visit BU School of Theatre! Explore our spaces, talk with students and faculty, and consider the possibilities when you study at BU.
A Closer Look: BU School of Theatre
From our black box performance spaces to the Joan & Edgar Booth Theatre and College of Fine Arts Production Center, take a peek behind-the-scenes of where you'll be studying at CFA School of Theatre.
Tours and Information Sessions
BU School of Theatre welcomes students to attend a tour and information session. We offer weekly opportunities for prospective students and families to connect with the BU College of Fine Arts community both virtually and in person.
Register for a Tour & Info Session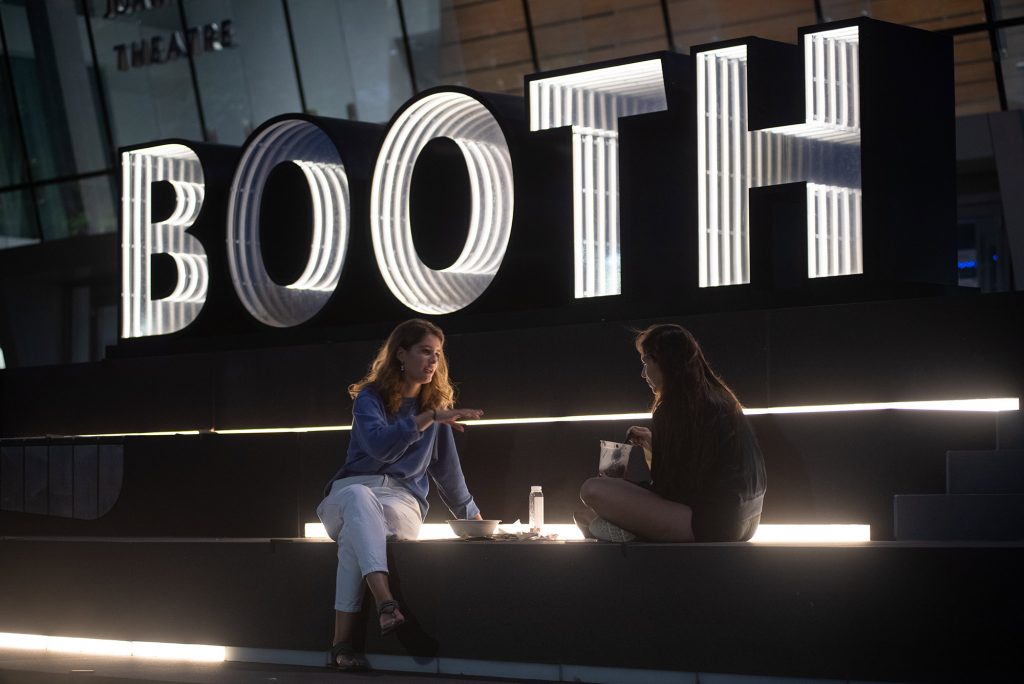 Questions? Contact Us
Looking for information and details about BU School of Theatre? We are available to answer any questions you may have! Reach out to theatre@bu.edu or call us at (617) 353-3390.