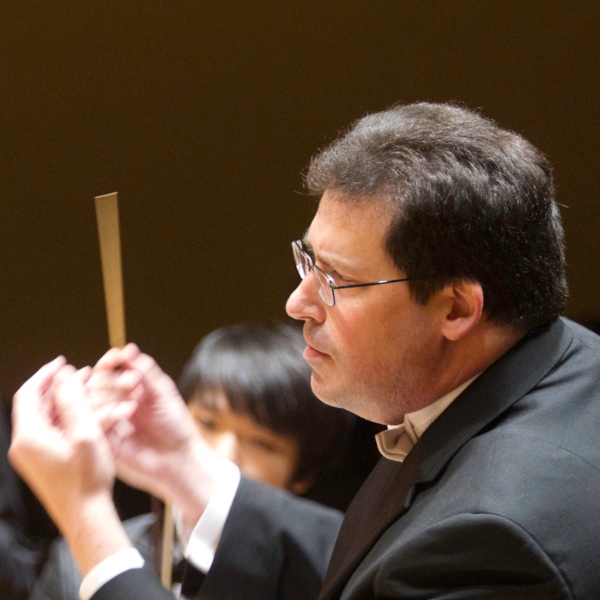 Mark Miller
Lecturer, Music; Conductor, All-Campus Orchestra
Mark Miller is an active conductor, clarinetist, and composer in the greater Boston area. He conducts the Repertory Orchestra of the Boston Youth Symphony Orchestras, the Boston University All-Campus Orchestra, and the Cape Symphony Youth Orchestra. He also works with the Harvard Radcliffe Orchestra, and for many years conducted the Chamber Orchestra at the Community Music Center of Boston.
As a clarinetist, he serves as principal clarinet of the Cape Symphony and has performed with the Simon Sinfonietta, the Plymouth Philharmonic, ALEA III, Hyperprisms, the New Bedford Symphony, the Boston Philharmonic, the Central Massachusetts Symphony, and the Scarborough Chamber Players. With the wind quintet Arcadian Winds, specializing in contemporary music, he has premiered and recorded countless new works as well as the classics of the chamber music repertoire.
He has appeared as clarinet soloist with the Simon Sinfonietta, the Cape Symphony Orchestra, Harvard's Mozart Society Orchestra, and the Boston Youth Symphony Orchestras. As a conductor, he has led many concerts by the various BYSO orchestras and has conducted festival orchestras in Massachusetts, Rhode Island, and Pennsylvania, the North Shore Philharmonic, and the Falmouth Chamber Orchestra.
He has also coached orchestras and orchestra wind sections at Harvard, Brandeis, Wellesley, and the Longy School. A native of Pensacola, Florida, Mr. Miller attended the Florida State University, where he earned degrees in composition and clarinet performance. He holds a master's degree in composition from Boston University.