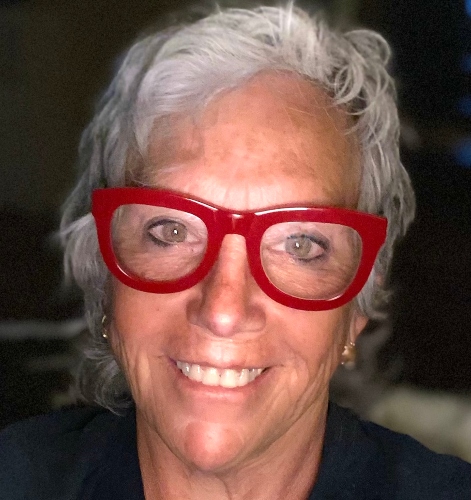 Lynne Allen
Professor of Art, Printmaking
Lynne Allen's work has been exhibited widely nationally and internationally and is included in collections at the Whitney Museum of American Art, the Museum of Modern Art Library, the New York Public Library, New York; the Corcoran Gallery of Art, the Library of Congress, Washington, D.C and the Victoria & Albert Museum, London, among others.  Selected exhibition venues include the Whitney Museum of American Art, The North Dakota Museum of Art, The Victoria and Albert Museum, London, The Virginia Museum of Fine Art, as well as international exhibitions in the Guanlan China Biennial (juror in 2019); the International Printmaking Biennial of Douro, Portugal; The Novosibirsk Print Biennial, Russia; and the International Print Triennial, Tallinn, Estonia. Artist residencies include Senezh House of Artists, USSR; the Guanlan Printmaking Base, China; Caversham Press, Kwa Zulu Natal, South Africa; Grafikenshuis, Mariefred, Sweden; the Virginia Center for the Creative Arts, VA; Byrdcliffe Artist Residency, NY, as well as artist workshops/lectures abroad (Iceland, Poland, Denmark, China, Slovenia, South Africa, Russia, Sweden).
Honors include two Fulbright Scholarships (USSR 1990, Jordan 2004-05), two Andrew W. Mellon Foundation Research Grants, a New Jersey State Council on the Arts Grant, and a Pennsylvania Council on the Arts Grant, Diploma Award Tallinn International Print Biennial, and a Prilla Smith Brackett Award finalist.
Allen holds a Master of Fine Arts degree from the University of New Mexico and a Master of Art for Teachers from the University of Washington. Lynne previously served as Director of the School of Visual Art (2006-15) and as Dean ad interim of the Boston University College of Fine Arts (2015-17). Prior to coming to Boston University, she was Professor of Art at Rutgers University, Director of the Brodsky Center (formerly the Rutgers Center for Innovative Print and Paper), and Master Printer and Educational Director at Tamarind Institute.
For more on Lynne, visit lynneallen.com
Awards
Fulbright Scholarship Jordan 2004-05; Soviet Union 1990
Diploma Award Tallinn International Print Biennial
Board Membership College Art Association, National Council of Art Administrators, Caversham Press